Stallone to talk Turkey with political 'hot potato' By Oliver Duff 18 January 2007
Armenian Genocide Draft Circulating This Week In Washington 17 January 2007 Hürriyet
Bush May Bypass Senate To Send Ambassador To Armenia 17 January 2007 Turkish Daily News
Tycoon Rejects Oppositionist's Conspiracy Theory 17 January 2007 RFE/RL
Armenian Dm Planned Assassination Attempt On Leader Of Prospering Armenia: Nu Leader 17 January 2007 Arminfo
Best Way Of Conflict Settlement Is Armistice Dialogue: Dalai Lama Dwells On Armenian Genocide 17 January 2007 Azg
Arsen Ghazar: Advisability Of Re-Opening Armenian-Turkish Border Not To Be Challenged 17 January 2007 Arka
Genocide Issue Remains Painful Problem For Turkey 17 January 2007 Panarmenian
Comment: Omer Engin Lutem / The Draft Resolution To Be Presented To The House Of Representatives 18 January 2007 ERAREN
African American Candidate Call For Remembering Armenian Genocide 18 January 2007 Azg
Railway construction to start in second half of 2007 January 16, 2007 ANKARA – Turkish Daily News
Former US envoy predicts 'genocide' resolution will pass January 16, 2007 ANKARA - Turkish Daily News
Former Us Envoy Predicts 'Genocide' Resolution Will Pass Turkish Daily News, Turkey Jan 16 2007
Gul: We Have Yielded Results Of Our Good Relations With Neighboring Countries Anatolian Times, Turkey Jan 16 2007
Turkey On Argentine Resolution On So-Called Armenian Genocide Anatolian Times, Turkey Jan 16 2007
Armenian Culture Minister May Visit Turkey Panorama.am 15/01/2007
Future Of Armenian-Turkish Relations Depends On Both Ankara And Baku: American Expert Yerevan, January 15. ArmInfo.
Turkish State Minister Continues Denying The Undeniable ArmRadio.am 15.01.2007
Third States Hamper Armenia-Turkey Dialog PanARMENIAN 15.01.2007
13% Of Turkish Residents Recognize Armenian Genocide By Rouzan Poghosian AZG Armenian Daily 16/01/2007
Armenian-Turkish Blocked Border Is A Problem For Whole World Community 13.01.2007 /PanARMENIAN.Net/
RA MFA Welcomes Any Beginnings Aimed at Opening Armenian-Turkish Border 13.01.2007 /PanARMENIAN.Net/
Opening Armenian-Turkish borders to benefit economies - FM YEREVAN, January 13 (Itar-Tass) -
Turkey condemns Armenian genocide resolution adopted by Argentina Anatolia News Agency, Turkey Jan 13 2007
Kiro Manoyan: Armenian-Turkish Relations Would Not Be Better If Not The Genocide Recognition Issue ArmRadio.am 11.01.2007
US Jewish lobby warns Turkish MFA: Even we might not be able to block the Armenian genocide bill if you don't move
New Statistics On Places To Pray In Turkey Hurriyet, Turkey Jan 11 2007
While Us Ex-Ambassador In Armenia "Calls A Spade A Spade," Candidature Of New Ambassador Is Blocked By Senate 11 January 2007 Regnum
Today Law On Recognizing Armenian Genocide Came Into Force In Argentine 11 January 2007 PanARMENIAN.Net
Adam Schiff Is Going To Introduce A Bill On Recognizing Armenian Genocide 11 January 2007 Panarmenian
Turkish Opponents Of "False Genocide Claims" Send Information To Us Leaders Anatolia News Agency, Turkey Jan 10 2007
When reading the TDN, please misunderstand us correctly January 12, 2007 David Judson
Editorial - preemptive recognition We Will Not Go Home
Politically explosive Armenian bill coming to US Congress next week ALI H. ASLAN, WASHINGTON January 11, 2007 zaman.com
Do French bid for Turkish satellite, or don't they? January 11, 2007 How about one-third are French bidders? Burak Bekdil ANKARA - Turkish Daily News
Bush renominates controversial ambassador despite Armenian protests January 11, 2007 Pro-Armenian lawmakers float genocide resolution draft at House to find maximum number of cosponsors ÜMİT ENGİNSOY WASHINGTON - Turkish Daily News
Vote for me and have a potato, says party tycoon By Graeme Baker www.telegraph.co.uk
Who is Taner Akcam Sand Pebbles Dec 18, 2006
GERMAN COMMUNIST PARTY DISOWNS ARMENIAN GENOCIDE DENIER - EUROPEAN ARMENIAN FEDERATION PRESS RELEASE / Dear Armenian Genocide Fabricators Members:
San Diego State's Turkey Trouble - By James O. Goldsborough
Open Letter From Turkish Ngos:Turks Are Ready To Confront Their History, Are Armenians Ready To Confront The Truth? The New Anatolian, Jan 10 2006
What happens if Pelosi breaks US-Turkish modus vivendi? January 10, 2007 Burak Bekdil
Vartan Oskanian: Turkey And Azerbaijan Continue Isolating Armenia Tatul Hakobyan "Radiolur" 09.01.2007
Turkey Launches `Genocide' Investigation Against Taner Akçam The Armenian Reporter
Pro-Armenian lawmaker says he will introduce genocide resolution soon January 9, 2007 ÜMİT ENGİNSOY WASHINGTON - Turkish Daily News
Democracy and peace initiative January 9, 2007 Yusuf KANLI
Groundbreaking International Conference To Explore Economic And Social Consequences Of Opening The Armenia-Turkey Border 08 January 2007 Armenian International Policy Research Group
Turkish Scholar To Discuss Armenian Genocide 08 January 2007 Fresno State News
The Armenian Genocide Issue Central Topic Of American And Turkish Authorities Yerkir 08.01.2007 YEREVAN (YERKIR)
An early look at US presidential hopefuls January 7, 2007 Gore (if he runs) and McCain appear to be best picks for Turkey ÜMİT ENGİNSOY WASHINGTON - Turkish Daily News
MIT, 'Turkey's CIA,' celebrates 80th anniversary Sunday, January 7, 2007 ISTANBUL - Turkish Daily News
Armenia: Potato Democracy Institute for War and Peace Reporting, UK Jan 4 2007 By Marianna Grigorian and Gayane Abrahamian in Yerevan
Plans for European far-right group intensify 08.01.2007 Honor Mahony
Counteraction to International Recognition of Armenian Genocide Turkey's Political Priority 09.01.2007 PanARMENIAN.Net
Faruk Logoglu: Turkey and Azerbaijan should start joint fight against Armenian lies APA 10 Jan. 2007
U.S. Congress To Mull New Armenian Genocide Bill Aram Vanetsian Los Angeles ArmeniaLiberty 10, January 2007
I am not guilty Vahe Avetian Jan 2 2007 Your honor,
Layers of history Turkey is a land of kings, saints, warriors and prophets, just to name a few TRACY BARNETT SAN ANTONIO EXPRESS-NEWS
Siniora asks for Turkey's mediation, as Erdoğan hesitates Thursday, January 4, 2007 CENGİZ ÇANDAR
Armenians kick off effort for genocide resolution January 4, 2007 ÜMİT ENGİNSOY WASHINGTON - Turkish Daily News
On patriots and traitors January 4, 2007 Ariana Ferentinou
A challenging year for Turkey January 4, 2007 TDN editorial by Yusuf KANLI
Armenian issue expected to stymie Turkish-US ties in 2007 January 4, 2007 Semih İdiz
US Armenians launch campaign Thursday, January 4, 2007 Efforts peak for 'genocide' resolution ÜMİT ENGİNSOY WASHINGTON - Turkish Daily News
Armenian protest mocks Turkey's peacemaking credentials Maria Abi-Habib The Daily Star January 04, 2007
Hugh Pope: Apologist for Turkey By Gene Rossides, Hellenic News of America, PA, Jan 3 2007
To Miss Hilda Darian, My Armenian Reader, nermin.aydemir@turkishweekly.net
FRANCE AND RWANDA; FASHODA COMPLEX www.diplomaticobserver.com
New genocide measure due in US Senate next week
Photos of Akhtamar to be shown to US Congressmen
New 'genocide' resolution to be presented to US Senate
Turkish lobbying needs increased activities on all levels
Turkey's military satellite program: a model for emerging regional powers
---

Stallone to talk Turkey with political 'hot potato'
By Oliver Duff
18 January 2007
* Sylvester Stallone is in town this week to promote his latest slice of testosterone-fuelled hokum, Rocky Balboa, which sees the ageing boxing champ return to the ring for one more fight. His next rumoured project will require more cerebral direction - if no less fake blood.

Stallone is touting the idea that he might direct an adaptation of the controversial novel The Forty Days of Musa Dagh, which describes the Turkish massacre of its Armenian community in 1915.

A movie based on the Austrian author Franz Werfel's 1934 fictionalised account would, Sly says, be "an epic about the complete destruction of a civilisation".

The topic is, to understate it somewhat, a thorny issue over in Turkey, where the claimed "genocide" has never been wholly accepted as historical fact.

A group calling themselves the Association on Struggle Against Armenian Genocide Acknowledgement is targeting Stallone with an angry letters campaign urging him not to make the film.

"The book is full of lies, since the author got his information from nationalist and radical Armenians," says the association's chairman, Savas Egilmez.

"We have already sent necessary documents about the mentioned days to the producer of the film. Our allies will urge the producer not to produce this film."

Stallone concedes: "Talk about a political hot potato. The Turks have been killing that subject for 85 years."

The uproar about Mel Gibson's The Passion of the Christ could seem tame.

* The author and transatlantic socialite Plum Sykes has a fractious relationship with the Fourth Estate.

In 2004, hours before the launch of her chic lit novel Bergdorf Blondes, Plum's embarrassed publisher rang the diarists of Her Majesty's Press Corps to announce that they could consider themselves uninvited.

Plum told perplexed gatecrashers that they were "ghastly", adding: "I don't like English journalists. Apart from anything else, they dress so badly." Harsh - given that her own brother, Tom, was a New York hack at the time. She blacklisted us.

So she was a surprise (if elusive) presence last night, then, at the launch of Tom Sykes's new book, A Drunkard's Tale, accounting 14 years of drugs and drinks since his expulsion from Eton.

Plum was clutching a shabby, ancient, leopard-print handbag and wearing a see-through black top.

Pot, kettle.

* Word has it that the latest addition to this rather shabby series of Celebrity Big Brother is uber-paparazzo Darren Lyons, the cockatoo-haired boss of the Big Pictures sleb photo agency.

Viewers of the pap's late-night television series may recall his "forthright" opinions and abrasive management style.

And Lyons has a head start on the other housemates: his friends cackle that he knows all about the racism row that has sparked rioting on the streets of India, and that he plans to wind up the other housemates (who are banned from knowledge of the outside world).

"Jade Goody's in the firing line," says a pal. "The contestants are about as sharp as bath sponges and probably won't realise Darren got rich by selling pictures of them falling over drunk with their nipples hanging out."

* Evening Standard theatre critic Nicholas de Jongh - known as "de Dongh Corleone" for his assassinations of new productions - was beside himself with praise yesterday for Days of Significance, now showing in Stratford.

The wannabe mafioso described the play, about a bunch of squaddies on the day before assignment to Basra, as a "brilliantly acted, in-yer-face and get-out-of-the-way promenade".

One distinguished theatregoer disagrees: "It was a load of rot, tantamount to treason, and very rough around the edges." He suggests cruelly that de Jongh's thumbs-up has something to do with the playwright Roy Williams, who happens to be the partner of Standard arts editor Fiona Hughes.

"Either that or he really loved it. He is normally very mean with his stars."

* The must-go event in Labour MPs' diaries for February is the 50th birthday party of Keith Vaz, the exuberant former minister and friend of the Hindujas. The invitation to the trendy Soho curry house The Red Fort on 21 February is adorned by a charming sepia photograph of the cherubic young Keith (aged seven?) astride what appears to be a rocking camel. (Like a rocking horse.) Guests are promised "amusing anecdotes" from the Lord Chancellor Charlie Falconer, Tony's old flatmate.

But what to do about the delicate subject of gifts? In 2001 the Parliamentary standards watchdog found Vaz guilty of failing to properly declare a donation; he was cleared of other severe charges. So bravo to KV, who asks his friends to send money to the Silver Star Mobile Diabetes Screening Unit in the Midlands. Who says a leopard never changes its spots?

pandora@ independent.co.uk


---


Armenian Genocide Draft Circulating This Week In Washington
17 January 2007
Hürriyet
In the US this week, a new bill proposing official recognition of the Armenian claims of genocide will begin to circulate in the House of Representatives for approval. Democratic Congressmen Adam Schiff and Frank Pallone, joined by Republican Congressmen George Radanovich and Joe Knollenberg have prepared the drafted bill, and are expecting that more than 150 members of the House of Representative will sign it.

In coming weeks, the House Committee of Foreign Relations is expected to debate the proposed bill.

If accepted on the committee level, the draft will then be submitted to the floor of the House of Representatives for general approval. The powerful Armenian lobby is pushing to have a vote occur prior to April 24, which they recognize as "Armenian Genocide Day."

Nancy Pelosi, the new Democratic Speaker of the House, has in the past voiced her support for such a bill. Speaking in Ankara, US Ambassador to Turkey, Ross Wilson, said "I cannot guess what the outcome will be, but the President does not have the authority to block this bill."


---


Bush May Bypass Senate To Send Ambassador To Armenia
17 January 2007
Turkish Daily News
U.S. President George W. Bush may use a "recess appointment" mechanism to send his choice of ambassador to the capital of Armenia in order to bypass opposition raised in the Senate against the nomination, said sources in Congress and U.S. Armenian leaders.
Another alternative would be for Richard Hoagland, Bush's ambassador designate, to withdraw his name from nomination.

Bush nominated career diplomat Hoagland as U.S. ambassador to Yerevan last summer. But after U.S. Armenians accused Hoagland of failing to classify World War I-era killings of Armenians in the Ottoman Empire as genocide, pro-Armenian senator Robert Menendez put a hold on him to block his appointment.

After the new and Democratic-controlled Congress opened on Jan. 4, President Bush, a Republican, last week again nominated Hoagland for the same position despite protests by Armenians.

And Menendez, a Democrat from New Jersey, was quick to place another veto on Hoagland only two days after Bush's announcement, voicing his determinations to block the ambassadorial pick's appointment indefinitely.

Under U.S. law, all senior government officials, including ambassadors, must win the Senate's approval, and any senator can indefinitely block a nomination. But such moves are rare as they put such dissenting senators under intense pressure.

Hoagland can never get Senate's confirmation as U.S. ambassador to Yerevan as long as Menendez keeps his hold in place.

But Bush has another option: a mechanism for recess appointments. Under U.S. law, presidents are equipped with an authority to appoint officials at times when Congress is in recess.

And Congress' next recess comes next month, between Feb. 18 and Feb. 25.

"Given the long track record of incompetent and arrogant behavior of Bush administration officials, it would not be surprising if they now talk the president into bypassing the Senate and appointing Hoagland as ambassador to Armenia, when the Senate goes on recess next month," said Harut Sassounian, a prominent U.S. Armenian and publisher of the California Courier, wrote in an article in this week's newspaper.

"Such a move would tarnish Hoagland's diplomatic career for having become an ambassador without Senate approval and negatively impact the administration's working relationship with the leadership of the Senate," Sassounian wrote.

If a recess appointment happens, Hoagland's tenure would last until the next Congress convenes in January 2009.

"A better option would be for Hoagland to withdraw his name from further consideration, and seek a different assignment for his own good as well as that of the president of the United States, thereby sparing the White House further embarrassment," Sassounian added.

But so far Hoagland has not expressed an intention to withdraw himself from nomination, although analysts said this was possible.

In a related development, four pro-Armenian congressmen are expected to introduce formally this week a fresh resolution for the Armenian genocide's recognition by the House of Representatives, U.S. Armenian groups and Congress sources said.

The resolution will be sponsored by California Democrat Adam Schiff, California Republican George Radanovich, New Jersey Democrat Frank Pallone and Michigan Republican Joe Knollenberg, and is expected to be cosponsored by more than 150 lawmakers.

Armenians have made it clear that they want the resolution's passage by April 24, designated by U.S. presidents as a day of commemoration for the killing of Armenians. New Democratic House Speaker Nancy Pelosi has already voiced her support for the resolution's approval.

AKP Parliamentarian Turan Chomez: I Will Get To Khojali And Curse Armenian Savagery
17 January 2007
APA
"We are facing the succession of problems, began in 1991 in Karkuk," AKP Balikesir parliamentarian Turan Chomez told the APA Turkish bureau in his exclusive interview.

He said that Kurdistan's foundation was laid when after Bay War I, the security region was established in the north of 36th parallel.

"After 11 September events the US occupied Iraq, under the pretext of "dictatorship castle". As a result of this invasion 650 000 Muslims died, 4 million Iraqis became refugees. Though the US promised democracy and welfare in the region, blood, tears and chaos dominated in here. After Saddam's execution new stage began in Iraq: I assess the new law on oil and the referendum to be held in Kerkuk as distribution of wealth," he said.
Turan Chomez said that after the invasion, policy assimilating Kurds is pursued in Kerkuk.

"Offices and civil departments burnt, the majority of the documents disappeared. The Kurds from different regions of Iraq settled in Kerkuk. When I went to Kerkuk after the war broke out, I saw that Kurds are settled in the camps around the city and their security is ensured. 600 000 Kurds live in Kerkuk now. After the demographic changes carried out by force, the results of the referendum are obvious. We can not accept such a referendum – antidemocratic and opaque process," he said.

Turan Chomez said that Azerbaijanis are indifferent to the processes in Kerkuk.

"I have a message to my Azerbaijani brothers. We do not know our history well enough. After the Islam appeared the people spreading Islam first of all resorted to Azerbaijani geography. Seeing Turks' heroism in Azerbaijan and Uzbekistan Turks of Azerbaijani origin were moved to Baghdad. Azeri Turkish migrating to Baghdad, Kerkuk and Mosul earned so mush love and sympathy that all the states in the region welcomed them. The migration begun in the eighth century lasted for many years. Two centuries before Anadolu's becoming Turkish the people of the provinces Mosul, Kerkuk, Erbil, Tuzhurmati, Kifri, Garatepe and Altinkorpu were Turkish. We should see and value these facts. We should never forget that Turkmen living in Kerkuk, Iraq and Turkmeneli are of Turkish origin. Turkish Parliament is deeply concerned over the current situation in the region and will not allow any negative process there", he said.
Taking a stance on Jalal Telabani and Mesud Berzani's blaming Turkish for its interference to Iraq's internal affairs, Turan Chomez said that Kurdish have never been able to establish a great state.

"It is not logical for a community without historical state traditions to raise such a claim now. They will fail despite the temporary support by others. I assure Azerbaijanis that no structure in the Middle Asia can act without the authorization and support of Turkey. Even if "Kurdistan" is formed, it cannot exist without Turkey's authorization. Let those people continue to talk in this way. Their talks will be of no importance when the USA leaves the region", he said.

Turan Chomez noted that Turkey always focuses on the problems of Azerbaijan. He expressed his intention to visit Khojali region on February 26 and see Armenia's crimes with his own eyes.
"I intend to visit Khojali region on February 26 and curse Armenian savageries after talking things over with my friends in Parliament. After that we'll go to Baku and embrace Azeri brothers", he said.


---


Tycoon Rejects Oppositionist's Conspiracy Theory
17 January 2007
RFE/RL
Gagik Tsarukian, a wealthy businessman playing a growing role in Armenian politics, on Monday dismissed a conspiracy theory about his burgeoning Prosperous Armenia party that was voiced by a prominent opposition figure. Opposition leader Artashes Geghamian alleged earlier in the day that Tsarukian set up the party more than a year ago to avoid assassination at the hands of Defense Minister Serzh Sarkisian. `They had hired a hitman to kill Gagik Tsarukian,' Geghamian said, referring to Sarkisian and his controversial brother Aleksandr.

`The case was solved.' He said President Robert Kocharian was informed of the alleged plot before sacking the chief of Armenia's National Security Service in 2005 and ordering a crackdown on Aleksandr's businesses.`Naturally, people realized what a terrible situation will arise in Armenia if, God forbid, Serzh Sarkisian, becomes president of the republic,' claimed the outspoken oppositionist. `That is the reason why Prosperous Armenia was set up.' Tsarukian was quick to reject the allegations as `absurd.' `His stories have nothing to do with reality,' the pro-Kocharian tycoon said in a statement sent to RFE/RL. `If Mr. Geghamian has some political problems, then he had better not try to solve them by turning other political figures and forces against each other through a provocation.'

A spokesman for the governing Republican Party of Armenia (HHK), of which Sarkisian is a leading member, likewise laughed off Geghamian's allegations. `This is absolutely ridiculous,' Eduard Sharmazanov told RFE/RL. `We do not intend to react to such unserious statements.' The dominant view among Armenian politicians and commentators is that the establishment and rapid growth of Prosperous Armenia is part of Kocharian's strategy of retaining a key role in government affairs after the completion of his second and final term in office in 2008. The party already claims to have about 400,000 members as a result of what its critics see as a massive vote buying.


---


Armenian Dm Planned Assassination Attempt On Leader Of Prospering Armenia: Nu Leader
17 January 2007
Arminfo
The decision to form the Prospering Armenia party, led by the president of Multi-Group Concern, MP,businessman Gagik Tsaroukyan, was made when it became known that Armenian Defense Minister Serzh Sargsyan was planning an assassination attempt against Tsaroukyan, says the leader of the National Unity party Artashes Gegamyan. He says that Sargsyan's plan was disclosed by the supporters of Tsaroukyan. When President Kocharyan learned the news he organized a meeting of Sargsyan and Tsarukyan in his residence - it was a kind of confrontation. This was followed by the unexpected dismissal of National Security Chief Karlos Petrossian and the hasty redeployment of the business of Sargsyan's brother Alexander Sargsyan to the UK and the US.

These events have shown once again how dangerous Sargsyan can be if in power. That's exactly why Tsarukyan decided to form his party. Gegamyan says that the present authorities are real "dark knights" but they have committed all crimes and murders they could and can no longer scare the opposition. At the same time, Gegamyan is skeptical of the official number of Prospering Armenia members - 400,000 people. "Even the census was not carried out as quickly as they counted their members," says Gegamyan and notes that, however big member armies they might have, neither Prospering Armenia nor Republican Party will be able to win the elections unless they give objective information about the real situation in the country. Tsarukian was quick to reject the allegations as `absurd.' `His stories have nothing to do with reality,' the pro-Kocharian tycoon said in a statement sent to RFE/RL. `If Mr. Geghamian has some political problems, then he had better not try to solve them by turning other political figures and forces against each other through a provocation.'


---


Best Way Of Conflict Settlement Is Armistice Dialogue: Dalai Lama Dwells On Armenian Genocide
17 January 2007
Azg
The contemporary world, unlike the past, recognizes the rights of each community, including indigenous nations, to preserve their national and cultural originality, Dalai Lama XIV, said in his interview with the Armenian TV company, answering the question whether the recognition and condemnation of the Armenian Genocide is a necessary condition for the further development of the humanity. Armenia is quite a large community with ancient history, and certainly has the right to preserve its national identity and culture, he said. The spriritual leader said that today the best way of settling conflicts is an armistice dialogue. And here the ability to forgive is of much importance. To forgive is not to forget what happened in the past. He said that it is meaningless to harbor a grudge, it is more expedient to work out a mutually acceptable decision, he concluded. Touching upon the Nagorno-Karabakh problem, he said that he is unaware of the details. According to him, there must be a similarity between the Nagorno-Karabakh and Tibetan issues, but there also must be some differences. In response to the question how important it is today for countries to join various unions, Dalai Lama said that nations' self-determination and preservation of cultural heritage is of much importance.


---


Arsen Ghazar: Advisability Of Re-Opening Armenian-Turkish Border Not To Be Challenged
17 January 2007
Arka
The advisability of re-opening the Armenian-Turkish border must not be challenged, Chairman of the Union of Manufacturers and Businessmen of Armenia (UMBA) Arsen Ghazaryan stated at a roundtable held as part of the conference "Economic and social consequences of re-opening of the Armenian-Turkish border".
According to him, the resultant abnormal situation must be overcome.
"The Turkish Government closed the border for political reasons, trying to force Armenia into political concessions by means of economic embargo. It is clear that this policy did not produce any results," Ghazaryan said.
"By re-opening the border we will restore Armenia as a cross-road country, which will make global changes in the economic and cultural cooperation between all the neighboring countries," Ghazaryan said.
He also said that the re-opened border is an alternative way for Armenia.
"The most important thing is that we will become a transit country. Our railway, which is near to being worn-out, cannot be of great investment value for a prospective concessionaire unless we become a transit country," he said.
Ghazaryan does not think that Turkish import will destroy Armenia's production.
"Quite the opposite, I am sure that we will ensure rather serious economic expansion in Turkey's territory," Ghazaryan said.


---


Genocide Issue Remains Painful Problem For Turkey
17 January 2007
Panarmenian
The Armenian Genocide issue is painful for Turkey and the Turkish public should be aware of all the facts regarding these tragic events, Co-chair of the Turkish-Armenian Business Development Council (TABDC) Kaan Soyak told a news conference in Yerevan. According to him, next year the Turkish Ministry of Education intends to include that historical period in the curriculum. "The Azeri lobby, that doesn't wish normalization of the Armenian-Turkish relations, hampers the issue badly alleging the unsettlement of the Nagorno Karabakh conflict," noted he.

At that Mr Soyak underscored that presently the Turkish government takes moves for the establishment of dialogue between the two states and furnished the example of reconstruction of the Akhtamar Armenian Church. "The Ministry of Culture and Tourism has addressed an invitation to Armenian Minister of Culture Hasmik Poghosyan to take part in the opening ceremony of the Church of Saint Cross on Akhtamar. We are planning to continue reconstruction of Armenian historical churches," Soyak underscored.


---


Comment: Omer Engin Lutem / The Draft Resolution To Be Presented To The House Of Representatives
18 January 2007
ERAREN
According to media sources a draft resolution concerning the Armenian genocide allegations is about to be presented to the House of Representatives. There exists a high probability that this resolution will be ratified.

Due to the fact that the draft resolution has not yet been made public, the information about its contents is not readily available. However, it can be discerned that resolution number H. Res. 316, ratified by the House International Relations Committee by a vote of 40-7, is to be presented without any amendments in order to preclude drawn out deliberations.

What is incorporated in resolution H. Res. 316?

It begins by presenting a lengthy section entitled "Findings" in order to provide introductory background information on the subject. Essentially recapping the standard Armenian position, this section includes certain assertions which draw particular attention. For example it states that while 2,000,000 Armenians were deported during the Armenian "genocide" 1,500,000 of them were killed and 500,000 were expelled from their homes. These numbers border on the fantastical and they are not set forth even by certain Armenian historians. Also the resolution presents a list of countries that have archives proving the existence of the Armenian "genocide" but in doing so, for some reason, it makes no mention of the existence of the Ottoman archives. The resolution also refers to how both the United Nations General Assembly Resolution 96 (1) on genocide and the UN Genocide Convention recognizes "the Armenian Genocide as the type of crime the United Nations intended to prevent and punish…". However, it should be noted that there is no such reference to be found in these documents.

In the "Declaration of Policy" section, the resolution stipulates two issues.

Firstly, it calls upon the President to ensure that the foreign policy of the United States reflects an appropriate understanding and sensitivity concerning issues related to human rights, ethnic cleansing, and genocide. In other words the resolution alludes to a lack of understanding by the President and US foreign policy pertaining to the above mentioned issues.

Secondly, the President is called upon to candidly use the term "genocide" in his address delivered in April of every year. In the past both Presidents Clinton and Bush, whilst using synonymous words, have refrained from using the term "genocide" in consideration of Turkish sensitivities on the matter.

How binding will this draft resolution be if it is ratified?

It should be noted the principle of sovereignty denotes that any resolution taken by a foreign body is not binding in regards to Turkey -or any other nation for that matter.

In this sense it is highly unlikely that such a resolution would have any legally binding effect in the United States. The resolution in question does not have the 'power of law'. For the draft resolution to become law it requires that it also pass the Senate and be signed by the President.

While the resolution in question has no legal meaning its cumulative effect fortifies the inherent belief in the Armenian "genocide" present amongst western public opinion, encourages other countries to take such resolutions, furthers the uncompromising attitude of Armenia against Turkey, compromises the academic credibility of studies on the subject conducted in Turkey and makes a political solution to the issue difficult.


---


African American Candidate Call For Remembering Armenian Genocide
18 January 2007
Azg
The next US President may be an African-American. In particular, Senator Barak Obama, who is going to run for the next presidential elections, promisses "to totally change the policy of America."

Obama stated that a committee is being shaped to discuss the probability of his running for the next presidnetial elections. It's worth emntioning, that in his web page Obama said that they should totally change the policy of the United States, as it should be defined not through the inter-party arguments, money or authority, but be based on the common interests of the American people.

Obama has already gaing authority and popularity by his speeches. According to BBC, Barak Houseyn Obama is 45 years old and is representing Illinois. It's worth mentioning that in the course of his visit to Kiev, Obama discussed democratic developments during the meetings with Youschenko and Timoshenko, while in Azerbaijan he called for remembering the vicitms of the Armenian Gencoide.


---


Railway construction to start in second half of 2007
January 16, 2007
ANKARA – Turkish Daily News
The construction of a railway linking Turkey, Azerbaijan and Georgia will start in the second half of this year, said a Georgian official.

Irakli Ezugbaya, head of the Georgian Railways Authority, said project construction was estimated to last two-and-half years. Georgian Economic Development Minister Giorgi Arveladze said an agreement on the details of a shared railway was reached on Sunday in Tbilisi. News reports said Turkey, Georgia and Azerbaijan had reached a consensus after Turkish Foreign Ministry sources told the Turkish Daily News that the construction of the railway was expected to start in July 2007 at the latest.

Compared to other alternatives, the Kars-Javakheti (Ahılkelek)-Tbilisi-Baku railway will be more rapid and reliable when it is connected in the east with a railway line to be constructed between China and Aktau over the Caspian and in the west with the European railway network over the Marmaray tunnel that will pass through the Straits, according to Turkish Foreign Ministry sources.

The railway will become a part of the Trans-Asian railway network when it is connected with the Baku-Caspian-Turkmenistan-Altmati-China route, which means an important step in reviving the historic Silk Road, said the same sources.

The 258-kilometer project, which would link Turkey, Azerbaijan and Georgia, did not receive U.S. support. Armenian groups in the United States argue against the project, saying there is already a railway passing through Armenia that could be used to build a trans-Caucasus railroad. The European Commission said the EU would not finance the project either. Despite obstacles, Ankara, Tbilisi and Baku plan to finance the project with their own resources.


---


Former US envoy predicts 'genocide' resolution will pass
January 16, 2007
ANKARA - Turkish Daily News
Mark Parris, former U.S. ambassador to Turkey, said a resolution classifying the killings of Armenians at the hands of the Ottoman Empire as ?genocide? is likely to pass in the U.S. Congress.

"It will be brought to the agenda 100 percent. The resolution is likely to pass in both the House of Representatives and the Senate. Turkey traditionally relied on the support of political actors in Washington but this support might weaken for some reasons. … Democrats are sensitive about the Armenian question," Parris, director of the 2007 Turkey program at the Brookings Institution, said in an interview published yesterday in daily Milliyet.

In a nationwide congressional election in November, Armenians' Democratic allies won a landslide victory, taking over control of both the House of Representatives and the Senate. Both new Democratic congressional leaderships favor the Armenian position.

"Will the genocide resolution pass? Yes. Everyone sees that resolution will harden relations even more but this does not mean U.S. policy will change. The U.S. policy is not ready yet to use a certain terminology. No matter whether a draft resolution passes, it will not have a legal character because [U.S. President George W.] Bush strongly supports Turkey," he added.

Asked whether Washington would voice support for Prime Minister Recep Tayyip Erdoğan in the presidential elections slated for May, Parris said he personally believed that the Bush administration would not give a signal for Çankaya.

"If it does so, it would be a surprise for me. Erdoğan was at the Oval Office a couple of months ago. The U.S. president officially supporting Erdoğan's candidacy [for presidency] would surprise me," he said.

In comments on the U.S. approach in the event of a possible cross-border operation by Turkey to crack down on the outlawed Kurdistan Workers' Party (PKK) camps in northern Iraq, Parris said: ?This is an assumption. A cross-border operation is not an easy decision for Turkey. It will not be easy for the Bush administration to decide on how to approach [toward a possible Turkish decision on a cross-border operation]."


---


Former Us Envoy Predicts 'Genocide' Resolution Will Pass
Turkish Daily News, Turkey
Jan 16 2007
Mark Parris, former U.S. ambassador to Turkey, said a resolution classifying the killings of Armenians at the hands of the Ottoman Empire as "genocide" is likely to pass in the U.S. Congress.

"It will be brought to the agenda 100 percent. The resolution is likely to pass in both the House of Representatives and the Senate.

Turkey traditionally relied on the support of political actors in Washington but this support might weaken for some reasons. ...

Democrats are sensitive about the Armenian question," Parris, director of the 2007 Turkey program at the Brookings Institution, said in an interview published yesterday in daily Milliyet.

In a nationwide congressional election in November, Armenians' Democratic allies won a landslide victory, taking over control of both the House of Representatives and the Senate. Both new Democratic congressional leaderships favor the Armenian position.

"Will the genocide resolution pass? Yes. Everyone sees that resolution will harden relations even more but this does not mean U.S. policy will change. The U.S. policy is not ready yet to use a certain terminology. No matter whether a draft resolution passes, it will not have a legal character because [U.S. President George W.] Bush strongly supports Turkey," he added.

Asked whether Washington would voice support for Prime Minister Recep Tayyip Erdogan in the presidential elections slated for May, Parris said he personally believed that the Bush administration would not give a signal for Cankaya.

"If it does so, it would be a surprise for me. Erdogan was at the Oval Office a couple of months ago. The U.S. president officially supporting Erdogan's candidacy [for presidency] would surprise me," he said.

In comments on the U.S. approach in the event of a possible cross-border operation by Turkey to crack down on the outlawed Kurdistan Workers' Party (PKK) camps in northern Iraq, Parris said: "This is an assumption. A cross-border operation is not an easy decision for Turkey. It will not be easy for the Bush administration to decide on how to approach [toward a possible Turkish decision on a cross-border operation]."


---


Gul: We Have Yielded Results Of Our Good Relations With Neighboring Countries
Anatolian Times, Turkey
Jan 16 2007
ISTANBUL - "We have yielded results of our good relations with the neighboring countries. We hope that it will be same with our relations with Armenia," Turkish Foreign Minister & Deputy Prime Minister Abdullah Gul said on Saturday.

Speaking at a meeting hosted by the Provincial Office of the ruling Justice & Development Party (AKP) in Istanbul, Gul said, "since the day we came to the political power, we have succeeded in increasing exports from 30-35 billion USD up to 85 billion USD. Our new target for exports is 100 billion USD. We have made a series of reforms in order to further strengthen democracy in Turkey. Those reforms were described as a `silent revolution` in the world. As a result, Turkey`s esteem has further consolidated in the international platform."

"Rate of neighboring countries in foreign trade rose from 3 percent to 33 percent. We have yielded results of our good relations with the neighboring countries. We hope that it will be same with our relations with Armenia," he said.

"We are determined to reach EU standards in all areas. Public opinion in the EU-member countries will understand Turkey`s importance and future contributions in the course of time," he said.

Referring to the Cyprus issue, Gul said, "the Turkish Republic of Northern Cyprus (TRNC) has gained both economic and political power during the political power of the AKP. Leaders of several countries held official talks with TRNC President Mehmet Ali Talat. A situation like de facto recognition has emerged."

Touching on Turkey`s Iraq policy, Gul said, "we attach great importance to our relations with Iraq. Turkey has fulfilled its responsibilities to provide stability in Iraq. However, there are gaps and mistakes in Iraqi constitution. It includes a number of uncertainties. We also attach great importance to protection of Iraq`s territorial integrity and political unity. We have never intervened in Iraq`s domestic affairs."


---


Turkey On Argentine Resolution On So-Called Armenian Genocide
Anatolian Times, Turkey
Jan 16 2007
ANKARA - Turkish Ministry of Foreign Affairs (MFA) condemned on Saturday the resolution on so-called Armenian genocide allegations, ratified by Argentine President Nestor Kirchner.

In a statement, the Ministry noted that the resolution has nothing to do with historical facts.

The Argentine parliament adopted at the end of November the resolution which declares April 24 as a "day of tolerance and respect among nations" and makes this day a holiday for the students of Armenian origin and public workers.

The resolution was also approved by the Argentine Senate on December 13th, 2006.

In the statement, the MFA pointed out that Turkey launched necessary initiatives in Argentina during the ratification process of the resolution.

According to the statement, Turkish PM Recep Tayyip Erdogan sent a letter to Argentine President Kirchner on December 7th, 2006 in which he expressed Turkey`s concerns over this initiative.

The statement indicated that the resolution includes accusations and claims which may cause enmity and hatred among nations.

"A country, which has to face some incidents in its own history, is trying to judge a certain part of the history of a country in another geography. This is an unethical attitude. We condemn ratification of this resolution which has nothing to do with historical realities," it added.


---


Armenian Culture Minister May Visit Turkey
Panorama.am
15/01/2007
"I am sure Hasmik Poghosyan will be invited to the opening of Aghtamar Church," Kaan Soiak, Turkish businessman, told a press conference today. Soiak is in Armenia to participate in a conference on the economic and social effects of lifting the Turkish-Armenian border.

In his words, it is not easy to work in Turkey on lifting the border although it is easier than a few years ago. "We do that for the sake of our children," Soiak said saying he has two flags in his house -Armenian and Turkish.

Despite of having an Armenian flag in his house, Soiak learned about the Armenian genocide quite recently.

"Until recently, nothing was known about it in Turkey," he assured also saying facts must be open for Turkish public without censorship.


---


Future Of Armenian-Turkish Relations Depends On Both Ankara And Baku: American Expert
Yerevan,
January 15. ArmInfo.
The future of the Armenian-Turkish relations depends on both Ankara and Baku, American expert Richard Kirakosyan said at a press-conference in Yerevan, Monday. According to him, the key issues concerning the Armenian-Turkish relations, i.e. unblocking the border, establishing diplomatic relations, as well as the recognition of the Armenian Genocide, depend on Turkey's position and transformation of Turkey's identity.

On the other hand, the normalization of relations with Turkey depends on how legitimate the domestic political situation in Armenia will be. The parliamentary elections in Armenia should be transparent and fair. Armenia should develop institutional factors and not personal significance, as this is the only way of developing legitimacy and improving relations with neighboring countries, R.Kirakosyan emphasized. He added that the condition of the Armenian-Turkish relations reflects the domestic political situation in Turkey, as at the moment, reappraisal of values is dynamically going on in Turkey.

The decision upon the Armenian-Turkish relations will determine the direction of Turkey's development, whether it will continue the process of integration into the European Union, or will step aside from it, thus casting doubt on the prospect of the whole region's integration, the expert concluded.


---


Turkish State Minister Continues Denying The Undeniable
ArmRadio.am
15.01.2007
"Turkey is doing everything possible to prevent adoption of incorrect decisions about the Armenian Genocide in different countries of the world," Turkish State Minister Abdullatif Shener said in Izmir yesterday, Trend agency reports.

"Despite the fact that the Armenian Diaspora is doing everything possible to promote adoption of anti-Turkish decisions, official Ankara will never allow the recognition of obviously made up, historically ungrounded events during the last years of existence of the Ottoman Empire, the Turkish Minister noted. "We are ready to discuss the events of those years in the framework of a special bilateral commission and adopt a corresponding decision, which we will recognize. However, Armenia does not agree to that," Shener said.


---


Third States Hamper Armenia-Turkey Dialog
PanARMENIAN
15.01.2007
Normalization of relations and clarification of historical truth about the events of 1915 is the issue to be resolved by Armenia and Turkey without any interference by third states, ARI Movement International Relations Coordinator Erkut Emcioglu told a PanARMENIAN.Net reporter.

According to him, Turkey is troubled by Azerbaijan while Armenia is troubled by Diaspora. "Nevertheless, Turkey is obliged to support all Turkic states and especially Azerbaijan, the closest neighbor, despite some differences in confession of Islam. Armenia also has some commitments to the Diaspora. I think we need time change of generations. We should pass this way and understand that we had better to live in peace," he said adding that some European states play a non-constructive role in establishment of a dialogue between Armenia and Turkey.


---


13% Of Turkish Residents Recognize Armenian Genocide
By Rouzan Poghosian
AZG Armenian Daily
16/01/2007
"Haraj" newspaper informed that one of the Turkey based organizations held a public poll among the Turkish residents. According to its results, the majority of the questioned stated the importance of EU's influence on the country's development than that of the United States. The public poll proved that the country's residents are more determined to join the EU, and the trust to the United States has decreased.

Besides, 17,2 % of the Turks stated that they more trust the political party of the United States and Israel from the viewpoint of their influence of the country's management, while 17,6% stated that the mass media sources are quite powerful from this aspect.

The 65% of the questioned agreed that the ethnic groups might have the right of speaking and issuing publications in their native tongues.

They also asked the Turkish residents about the issue of recognition of the Armenian genocide. The 13% of the questioned gave positive response to the question, and 72,7% were against.

It's worth mentioning that according to the newspaper, the 88% of the supporters of the pro-Kurdish parties agreed with the accusations concerning the Armenian genocide.


---


Armenian-Turkish Blocked Border Is A Problem For Whole World Community
13.01.2007
/PanARMENIAN.Net/
The closed borders between Armenia and Turkey in such an important region as the South Caucasus, is a problem for the whole world community, in his message says Egor Gaidar, the director of the Institute of Transitional Period to the participants of `Economic and Social aftermath of opening the Armenian-Turkish border' conference, which is being held in Yerevan.

In particular, the message says, `There are a lot of cases in the history, when heavy heritage of the past does not allow to make pragmatic and useful decisions for nations. Appeals to old and sometimes serious offences between nations are one of easy ways to mobilize political support, for which, unfortunately, we have to pay a very high price.

In Egor Gaidar's opinion, responsibilities of political leaders, who have come across serious political challenges, is to offer and fulfill decisions, which will improve lives of people. `The opening of the Armenian-Turkish border is a example of such decision.' underscores Egor Gaidar in his message.


---


RA MFA Welcomes Any Beginnings Aimed at Opening Armenian-Turkish Border
13.01.2007
/PanARMENIAN.Net/
Turkey must establish normal relations with its all neighbors in the region without preconditions, said Arman Kirakosyan, the Armenian Deputy Foreign Minister, in his opening speech on `Economic and social aftermath of opening the Armenian-Turkish border' conference, which is being held in Yerevan. In his words, the Turkish government does not implement the European Union's condition, which says that a candidate state must establish good-neighbor relations with all the states in the region. `First of all the provinces near border will benefit from opening of the Armenian-Turkish border, which in this case will get new stimulus for development. It is also profitable from the economic point of view to reconstruct the `Kars-Gyumri' railway.' Kirakosyan underlined. The Armenia Deputy Foreign Ministry also said that Turkey does not make effort to establish cooperation in the region, which, in Kirakosyan's opinion, can become a pledge for stability.

Alongside he stressed that the RA MFA welcomes any beginnings aimed at opening the Armenian-Turkish border. `Up till now the main relations between Turkey and Armenia were carried out on the level of social organizations and not of governmental. In 2005 the Armenian President sent a letter to the Turkish authority offering to create an Armenian-Turkish joint commission for establishing dialog between the two states. But up till now there is no answer from Turkey. Several meetings took place between the representatives of MFA's of both countries and even between the foreign ministers. But unfortunately, they were ineffective.` said the Armenian Deputy Foreign Minister.
Kirakosyan one more time reminded that Armenia is ready for dialog with Turkey without preconditions, which are the Armenian Genocide issue and Ankara's stance on the Nagorno Karabakh conflict.


---


Opening Armenian-Turkish borders to benefit economies - FM
YEREVAN, January 13
(Itar-Tass) -
Opening the Armenian-Turkish border will benefit the economies of both countries, Armenian Deputy Foreign Minister Arman Kirakosyan said.

The Armenian diplomat spoke at an international conference devoted to the economic and social consequences for opening the Armenian-Turkish border on Saturday. The forum is organised by a public organisation `Armenian Economic Research Group', which was founded by young economists from Armenia, the United States and other countries.

`The opening of the border will have a positive impact on regional cooperation in the South Caucasus,' the diplomat said.

Due to the closedness of borders, the absence of diplomatic and consular relations contacts between Armenia and Turkey `are being held via air service or the territory of third countries,' he said.

`In fact, Turkey seeks to express solidarity with Azerbaijan and develop regional cooperation in order to strengthen mutual trust,' the diplomat pointed out.

He said Armenia calls for establishing diplomatic relations with Turkey without any preconditions.

`In order to ensure stability and security, and develop broad cooperation in the region it is necessary for Turkey to have unbiased equal relations with all states of the South Caucasus and give up its policy towards forcing Armenia out of regional programmes, including economic ones,' Kirakosyan said.

In his view, in order to establish diplomatic relations and open borders with Armenia Turkey put forth certain conditions. One of the main conditions is to resolve the Karabakh problem. `Thus, Turkey defies the norms of international law and violates the 1921 Treaty of Kars' that was signed by Armenia, Azerbaijan and the Georgian SSR one side, and Turkey and the RSFR on the other side. Under the treaty, the sides obliged to ensure free movement of people and cargoes.


---


Turkey condemns Armenian genocide resolution adopted by Argentina
Anatolia News Agency, Turkey
Jan 13 2007
Turkish Ministry of Foreign Affairs (MFA) condemned on Saturday [13 January] the resolution on the so-called Armenian genocide allegations, ratified by Argentine President Nestor Kirchner.

In a statement, the ministry noted that the resolution has nothing to do with historical facts.

The Argentine parliament adopted at the end of November the resolution which declares 24 April as a "day of tolerance and respect among nations" and makes this day a holiday for the students of Armenian origin and public workers.

The resolution was also approved by the Argentine Senate on 13 December 2006.

In the statement, the MFA pointed out that Turkey launched necessary initiatives in Argentina during the ratification process of the resolution.

According to the statement, Turkish Prime Minister Recep Tayyip Erdogan sent a letter to Argentine President Kirchner on 7 December 2006 in which he expressed Turkey's concerns over this initiative.

The statement indicated that the resolution includes accusations and claims which may cause enmity and hatred among nations.

"A country which has to face some incidents in its own history is trying to judge a certain part of the history of a country in another geography. This is an unethical attitude. We condemn ratification of this resolution which has nothing to do with historical realities," it added.


---


The Armenian Reporter
January 13, 2007
_______________________

* THE AKCAM CASE: PRIMARY DOCUMENTS *

PARAMUS, NJ -- The Armenian Reporter has obtained several primary documents pertaining to the case of Taner Akcam, the Turkish intellectual and professor at the University of Minnesota who was the subject of a formal complainit this week under Turkey's Penal Code Article 301, for having recognized the Armenian Genocide in a newspaper column last October.

Five primary documents appear below.

First is the text of an "Open Letter" Mr. Akcam circulated on Jauary 7, 2007, in which he describes the circumstances of the charges against him, and his actions thus far.

Second is a transcript of the official complaint against Mr. Akcam, submitted by Recep Akkus (an associate of ultra-nationalist attorney Kemal Kerinçsiz) to the Office of the State Head Prosecutor at Sisli. This is an English translation of a Turkish original.

Third is a transcript of the deposition Mr. Akcam gave to the State Prosecutor at Sisli. This is an English translation of a Turkish original.

Fourth is an English translation of Mr. Akcam's Oct. 6, 2006 column in Agos, wherein he reacted to the complaint against Agos editor Hrant Dink, and himself affirmed the Armenian Genocide as such. It was on the basis of this column that Turkish prosecutors this week launched the investigation into Akcam on the charge of "insulting Turkishness." This authorized translation of the Turkish original marks the first time the column has appeared in English.

Fifth (and finally) is the letter issued by the University of Minnesota upholding the academic freedom of Taner Akçam.

Mr. Akcam has approved the release of these documents, which will shortly be posted on the websites of the University of Minnesota Dept. of History and of the Center for Holocaust and Genocide Studies. The Reporter refers readers to www.history.umn.edu and www.chgs.umn.edu for further information.

* * *

1 -- TANER AKCAM'S OPEN LETTER

January 7, 2007

To Whom It May Concern:

I am writing to advise you that a criminal complaint has been filed against me in Turkey. I have already informed Radikal newspaper and expect coverage to appear any day now. Agos managing editor Hrant Dink is informing the Turkish press.

Last Thursday, January 4, while I was visiting the Agos newspaper offices in Istanbul, Dink informed me that a summons had been issued regarding my column of October 6, 2006.

In this column, "Hrant Dink, 301, and a criminal complaint" (Hrant Dink, 301 ve bir suç duyurusu), I had criticized the prosecution against Dink for his use of the term "genocide" (soyk?r?m), declared that I myself had been using that term, called upon other Turkish intellectuals to join me in support of Dink, and challenged the authorities to accept my column as evidence of the same "offense" that Dink had committed. On October 12, Recep Akkus, a Turkish citizen filed a criminal complaint against me at the Eyüp district of Istanbul. The Eyüp public prosecutor referred the complaint to the Sisli district, where my publisher, Agos is located.

Because I do not maintain a legal address in Turkey, Agos publisher Serkis Seropyan and editor- in-chief Arat Dink (Hrant's son), were to be held liable for my column. It was alleged that my column had violated Articles 301/1 (insulting "Turkishness"), 214 (instigation to commit a crime), 215 (praise of a crime and a criminal--note that H. Dink had not even been tried yet), and 216 (instigation of group hatred and animosity).

Not wishing Agos to face prosecution on my account, I visited the Sisli prosecutor's office on Friday, January 5, accompanied by two attorneys for the newspaper, to file my response.

As soon as we arrived, the prosecutor dismissed the complaint against Seropian and A. Dink. "Mr. Akcam is here," he told the secretary, "so we don't need any testimony from the other two." He then left the office for a doctor's appointment. Another official took my statement.

I confirmed that I was the author of the column and that the text had not been altered. I declared that the policy of the Committee of Union and Progress against the Armenians in 1915 could be described as a genocide according to the United Nations definition of 1948. The column represented the free expression of my opinion. I had not written it at the behest of any organization or association. I was a professor of history and had published scholarly works on the topic. The column reflected my conviction as a scholar, based on my 15 to 20 years of research. I had expressed this conviction on numerous occasions in articles for Agos and other newspapers in Turkey. My scholarly works had been published in Turkish as well as in other languages. My intention was neither to insult, nor to further the agenda of, any racial or ethnic group, but rather to express my convictions the product of my scholarly research, according to my right of free speech. If I came across documented evidence against my point of view, then as a scholar, I could modify my position. My column was an expression of scholarly objectivity and freedom of speech. In writing it, I had not committed any crime.

The two attorneys from Agos formally requested that charges not be brought against me. They pointed out that similar cases had resulted in acquittal. They also argued that a discriminatory double standard was being enforced against Agos but not against other Turkish newspapers which had published similar statements.

I will be circulating English versions of my Oct. 6 column, the criminal complaint, my response, and the attorneys' arguments. I see two alternatives: either the Sisli prosecutor will bring charges against me or, based on the precedent of Elif Shafak's acquittal, the complaint will be dismissed and no charges will be brought. The attorneys and H. Dink see the hand of the Deep State in this matter and anticipate that because this same Sisli prosecutor has been responsible for the cases against Orhan Pamuk, Shafak, and H. Dink, I too am likely to face prosecution.

With thanks and best regards,

Taner

Taner Akçam
Visiting Associate Professor
Department of History
Center for Holocaust and Genocide Studies
University of Minnesota

* * *

2 -- TRANSCRIPT OF COMPLAINT AGAINST TANER AKCAM (Trans. from Turkish)

From the Office of the State Head Prosecutor at Eyüp
To the Office of the State Head Prosecutor at Sisli

Complainant: Recep AKKUS ...

Suspect: Taner AKÇAM ...

Offense: TCK [Turkish Criminal Code] 301/1, 214, 215 and 216 [insulting Turkishness, inciting the commission of a crime, praising a crime and a criminal, inciting hatred, and enmity amongst the populace or crimes of degradation]

Investigation [faint stamp]
18-10-06 [faint stamped date] ...

DATE OF OFFENSE: Oct. 6, 2006.

SUBJECT: In the October 6, 2006, edition of AGOS Newspaper, page two, appearing in the corner column titled `Arada S?rada' (From Time to Time) in his article titled `Hrant Dink, 301 and a Criminal Complaint,' [the suspect] having made it obvious that he was defending the existence of an Armenian genocide, it is demanded that prosecution be initiated against the suspect, that his statements be evaluated in whole, and that this submission is based upon the acts having comprised the crimes of insulting Turkishness, TCK [Turkish Criminal Code] Article 301/1; inciting the commission of a crime, TCK Article 214; praising a crime and a criminal, TCK Article 215; inciting hatred and enmity amongst the populace, TCK Article 216; and therefore an indictment against the suspect and sentencing of punishment after prosecution is hereby demanded.

EXPLANATIONS:

(1) In the October 6, 2006, edition of AGOS Newspaper, page two, appearing in the corner column titled `Arada S?rada' (From Time to Time) in his article titled `Hrant Dink, 301 and a Criminal Complaint,' the suspect wrote:

* `I am a person who often uses the word GENOCIDE in my weekly articles for AGOS, not out of any special attention or interest, but BECAUSE I BELIEVE THAT THE EVENTS OF 1915 TO 1917 MUST BE VIEWED THAT WAY.'

* `If someone who often uses this word isn't prosecuted, but someone else is - a person who responds once, during an interview, to a question like `Is it or isn't it?' -- then you have to see that there is a real miscarriage of justice.'

* `If only to minimize the injustice being done here, we have to join in the crime that Hrant Dink is said to have committed. I request that the prosecutor accept my article as an admission of guilt.'

* `I believe that what occurred between 1915 and 1917 was genocide and I say so at every opportunity that presents itself; I have written books, articles and weekly columns on this topic. If it's a crime to refer to what happened between 1915 and 1917 as genocide, then I commit this crime pretty much on a weekly basis.'

* `I invite everyone reading this article to participate in the crime that Hrant Dink is accused of. We have to demand that we be prosecuted right along with Hrant.'

In making these statements, [the suspect] committed the following crimes:

(a) By claiming in his article that Turks are perpetrators of genocide, and of massacres, [the suspect] has committed the crime of insulting Turkishness, TCK 301/1. That the suspect is emphatic in his description of Turks as perpetrators of genocide, that he expresses [this claim] frequently in his articles, and [that he] uses the word [genocide] regularly, clearly establish that he is conscious of his actions and commits the crime with the requisite knowing intent.

(b) In the writing, the suspect invites everyone reading the article to participate in the crime that Hrant Dink is claimed to have committed and calls upon all readers to join in a complicit mutual crime. Therewith, the suspect has committed the crime of inciting the commission of a crime as defined in TCK Article 214.

(c) Throughout the article and in his statement that others should join in complicity with the crime that Hrant Dink is claimed to have committed, the suspect admits to having committed this crime himself, to having his article considered by prosecutors to be an admission of guilt, and to having committed the crime on a weekly basis in his writings, thereby constituting the act of praising a crime and a criminal as defined in TCK article 215.

(d) Throughout the article, by inviting the entire Armenian community and its supporters who live in Turkey to commit the crimes defined in the TCK, to organize themselves, to inculcate the belief that Turks committed genocide, the suspect incited Armenians and their supporters to develop a hatred and enmity towards Turks, thereby committing the crime of incitement of hatred amongst the populace as defined in TCK Article 216.

(2) Throughout the article, the suspect openly mocks the organs of justice, rebels against the Turkish justice system, and, directing his comments to one part of the population, uses provocative expressions against Turkish justice. It is impermissible that anyone be allowed to attack the organization of Turkish justice in this way. To protect the integrity of society, everyone must act within the framework of the law. It is essential for the basis of justice that those who act in violation of it be punished.

I submit that for the foregoing reasons, the suspect should be investigated and indicted for the crimes ascribed to him.

LEGAL CAUSES: TCK [Turkish Criminal Code], CMK [Criminal Law of Procedure], and other statutes.

PROOFS: Article appearing in the AGOS newspaper on Oct. 6, 2006, identification registry, and all other legal evidence.

DEMAND: By revealing his defense of the existence of an Armenian genocide in the article appearing in the corner column `Arada S?rada' (From Time to Time) in the Oct. 6, 2006, edition of AGOS newspaper, page two, [the suspect] asks to be prosecuted for the crime of insulting Turkishness; accordingly, I respectfully request that upon evaluation of the statements of the suspect in whole, that the suspect be indicted, prosecuted and punished for violating TCK Article 301/1, insulting Turkishness; TCK Article 214, inciting the commission of a crime; TCK Article 215, praising a crime and a criminal; and TCK Article 216, inciting hatred and enmity amongst the populace.

Oct. 12, 2006

Complainant

Recep AKKUS
(signature)

* * *

3 -- TRANSCRIPT OF TANER AKCAM'S DEPOSITION BEFORE TURKISH PROSECUTOR
(Trans. from Turkish)

T.R. [Republic of Turkey], Sisli
State Head Prosecutor
Investigation No: 2006/49047

Suspect's Statement Form
PROSECUTOR TAKING STATEMENT: NSHAT ERGÜN ...
LOCATION OF STATEMENT: State Prosecutor Room - 6th floor
DATE OF STATEMENT: Jan. 5, 2007
IDENTIFICATION: TANER AKÇAM, born to Dursun and Perihan, in
Ardahan, 1953. Registered in Kars, Ardahan, village of Ölçek ...

PERSONAL AND FINANCIAL SITUATION OF PERSON GIVING STATEMENT: FACULTY
MEMBER - America, University of Minnesota, Professor of History.

In accordance with CMK [Criminal Code of Procedure] Article 147, after the suspect's identification was confirmed, his rights were explained to him, and he was reminded of his duty to answer questions about his identity honestly.
[The suspect] having declared that he wanted help in his defense and that his attorneys were available, his power of attorney was to be presented to Erdal Dosan, Esq., and Fethiye Çetin, Esq., of the Istanbul Bar ... [The suspect] having declared that he would grant formal power of attorney to them later, they were present at his defense, during the process of taking the statement.

In the presence of his defense attorneys, the suspect's rights under CMK [Criminal Code of Procedure] Article 147 were read to him again.

He was given a statement regarding his legal right to an explanation of the charges.

He was reminded that he had the right to gather concrete evidence to lift the accusation against him and that he would have the opportunity to present affirmative information on his behalf as well as evidence to remove the suspicion over him.

THE SUSPECT IN HIS OWN DEFENSE: The criminal charges were explained to him; he declared that he would give a statement in his defense. QUESTIONED: He declared:

I wrote the article titled `Hrant Dink, 301, ve Bir Suç Duyurusu' [Hrant Dink, 301 and a Criminal Complaint], which appeared in the Newspaper called `Agos,' published in the borough of Sisli on Oct. 6, 2006, at the end of the sheet of page two under the heading `Arada S?rada' (From Time to Time), with a byline of Taner Akçam, writer, written in black. The article which you have shown me here is comprised entirely of my own thoughts. As I made clear in the article, I believe that the policy towards the Armenians in 1915, the policy of the Ittihad ve Terakki [Union and Progress] Party, meets the definition of genocide as set forth in the 1948 United Nations Convention on Genocide. I expressed this opinion in my article, relying upon the framework provided by freedom of the press. I did not write this article to serve any organization or group. I am a professor of history. I have carried out research on the subject. The conclusion at which I arrived, as a result of this research, was reflected in that article. I have come to this conclusion over the past 15 to 20 years. I have expressed my thoughts on the subject on a variety of occasions, not only in `Agos' but also in other media organs in Turkey. I have published academic books on the subject in Turkish as well as in other languages.

I did not write [this article] with the intent to insult a nationality or to further the interests of a particular race or ethnic group. I reflected the thoughts which I have developed over time, based upon research studies, in my writings, within the framework of freedom of the press and democratic freedom of thought. This is how I think on the subject. As new information or documentation could cause me to change my position on the matter, I may later also express a different opinion. I am a social scientist and I act within the principles of objectivity and freedom of the press. In writing the article, I do not believe that I committed a crime. I am innocent.

STATEMENT OF THE SUSPECT'S LEGAL REPRESENTATIVE: ERDAL DOSAN ... He stated:

In addition to agreeing to the foregoing statement, the issues which were identified by the individual who petitioned for a criminal summons against my client, called forth as the suspect, namely, the crimes of insulting Turkishness, inciting to commit a crime, praising a crime and a criminal, and inciting hatred or enmity amongst the populace, were not committed by my client; moreover, the aforesaid newspaper article reflects conclusions based on studies which he has defended for many years.

Defining something as genocide is not a crime; neither can it be considered as the object of a criminal statute such as `praising a criminal.' Such opinions are entirely the result of research and study and come within freedom of thought. There is no support under CMK [Criminal Code of Procedure] Article 170/4-5 for either an abstract or concrete source of crime to justify an indictment being issued here.

Regarding the investigation in question, I demand that a decision to dismiss be issued in accordance with CMK Article 172/1. If an indictment is issued and prosecution sought in spite of this request, then we believe that it will disturb societal peace and security because the aforementioned opinions are thoughts which have been voiced by a variety of people and historians for many years.

If in fact a decision is made to indict and prosecute, then its illegality and the baseless nature of the charges will be even more evident in the presence of those who will be called as complainants to the trial. The individuals who are behind the criminal complaint are [illegible] people. I am of the opinion that this [matter] will have to be evaluated in this way.

STATEMENT OF THE SUSPECT'S LEGAL REPRESENTATIVE: FETHIYE ÇETIN
... The case was explained to her and she was questioned. She stated:

I concur with the statements of my client and my colleague. The writing in question is obviously both abstract and objective. As such, it does not have the qualities of a crime. Use of the word `genocide' has never been defined as a crime in any part of our criminal code. In similar cases that have been brought, the defendants have been acquitted. For example, the decisions in favor of writers like Elif Shafak have set a clear and definite [precedent].

Various individuals [have expressed similar opinions] in the press and media organs. The opening of a case solely against `Agos' newspaper and this writer, for use of this word, could be regarded as a case of arbitrariness. For this reason, I demand that a decision to dismiss be issued.

In accordance with the requirements of CMK Article 147, the contents of this transcript were read to the suspect and the signatures affixed at the bottom of the transcript.

Jan. 5, 2007

* * *

4 -- AKCAM'S COLUMN FROM THE OCT. 6, 2006 EDITION OF "AGOS"
(Trans. from Turkish)

Hrant Dink, 301 and a Criminal Complaint

By Taner Akçam

With the ink not yet dry on Elif Shafak's case, we're faced with yet another article 301 matter. Hrant Dink will appear before a judge for having used the word `genocide' during an interview.

If Elif's case was in the realm of comedy, Hrant's is downright tragic. It's said that over 60 cases have been tried under Article 301. I don't know if any of them involved anyone using the word `genocide,' but I have a hard time understanding why Hrant, of all people, is being prosecuted.

Just look at his writings, look at his talks. You won't find one single instance of the word `genocide,' because he never used it. Anytime he was asked if a genocide took place or not, he'd crack a smile. He didn't place a whole lot of importance on which word was necessary to describe what happened. `You call it what you want,' he would say. `I know what happened to my people.'

I don't recall that Hrant ever took an interest in the legal label for the events of 1915. That side of the issue didn't concern him; the human side did. From what I can remember, he even wrote on the subject. `A nation which once lived here is no more. It was pulled out by its roots, like a tree. Their lives here were ended. I can't put into words this human tragedy, this ending of a life.' It was words like this that came out of him.

The real question for Hrant, his primary concern, was never about what happened. It was about how to construct a positive future after all the negativity we've seen. I know from our private conversations that he preferred to stay away from the word `genocide' because of the tension it created and because it didn't do very much to resolve the problem.

Why do I bother to bring all this up? If saying `genocide' is a crime and we need to prosecute everyone who uses the word, then Hrant's name should not be on the list. It makes no sense to say that this crime has been committed by someone like Hrant.

For that matter, there's even a comic side to the issue -- a personal offense, if I may say so. Look, there is a serious `injustice' going on here. I am a person who often uses the word `genocide' in my weekly articles for AGOS, not out of any special attention or interest, but because I believe that the events of 1915 to 1917 must be viewed that way. If someone who often uses this word isn't prosecuted, but someone else is -- a person who responds once, during an interview, to a question like `Is it or isn't it?' -- then you have to see that there is a real miscarriage of justice.

In all seriousness, though, it's no coincidence that Hrant is facing charges -- just as it's no coincidence that the laws on foundations have not been reformed as they apply to minorities. I believe that these two issues arise from the same systemic problem. Turkey is unable to relate to the groups defined as minorities according to its laws, either on an individual or an institutional basis.

In one of his statements Hrant declared that he'd been especially targeted. This is true. He's been targeted mainly because he's an ethnic Armenian. The only conclusion you can draw is that for someone of Turkish descent, using the word `genocide' doesn't present a problem, but for an Armenian, it does.

If only to minimize the injustice being done here, we have to join in the crime that Hrant Dink is said to have committed. I request that the prosecutor accept my article as an admission of guilt: `I believe that what occurred between 1915 and 1917 was genocide and I say so at every opportunity that presents itself; I have written books, articles and weekly columns on this topic.' If it's a crime to refer to what happened between 1915 and 1917 as genocide, then I commit this crime pretty much on a weekly basis.

I invite everyone reading this article to participate in the crime that Hrant Dink is accused of. We have to demand that we be prosecuted right along with Hrant.

It's especially important for people who don't say `genocide,' who actually have a problem with the word, to show their support for Hrant. Those who don't use it need to speak out in defense of those who do, to show that their usage cannot be considered criminal.

Is it a crime to say `genocide'? If anyone needs to defend themselves, it shouldn't be us. It should be those who make it a crime to talk about history. Turkey is about to face a serious test.

* * *

5 -- UNIVERSITY OF MINNESOTA'S LETTER OF SUPPORT FOR TANER AKCAM

University of Minnesota
Twin Cities Campus
Department of History
College of Liberal Arts

http://www.hist.umn.edu

January 12, 2007

Statement in support of Taner Akçam

Dr. Taner Akçam, a visiting professor of history at the University of Minnesota since 2002, is subject to criminal investigation in Turkey for asserting that the Armenian deportations of 1915-17 constituted a genocide. Charges are pending under Turkey's notorious Articles 301.1 (`insulting Turkishness'), 214 (`instigation to commit a crime'), 215 (`praise of a crime and a criminal'), and 216 (`instigating public animosity and hatred'). We are gravely concerned about this threat to freedom of expression and academic freedom.

Professor Akçam was invited to the University of Minnesota by the Department of History and the Center for Holocaust and Genocide Studies, with support from colleagues in the Law School and the College of Liberal Arts. There was and is great interest in his work on late Ottoman history and the Armenian Genocide, the legal aspects of the Genocide, and the relation of these events to issues of democratization in Turkey and the region. Akçam's scholarship has been lauded by scholars and intellectuals across the globe, including in Turkey despite the longstanding official policy to deny the Armenian Genocide.

The University of Minnesota's Department of History and Center for Holocaust and Genocide Studies consider Akçam to be one of the foremost historians of the late Ottoman Empire and the Armenian Genocide. Professor Akçam, in addition to researching the subject, seeks reconciliation between Armenians and Turks so that both peoples can develop a normal and productive relationship in the 21st century.

Professor Akçam, the first Turkish intellectual to recognize the Armenian Genocide as such, is the latest to be investigated for `insulting Turkishness.' Other high-profile targets include, in recent months, Nobel Laureate Orhan Pamuk, novelist and professor Elif Shafak of the University of Arizona, and Istanbul Armenian journalist Hrant Dink.

We support Taner Akçam's right to academic freedom and freedom of expression. We utterly reject the efforts by official Turkish sources to stifle his speech and publications.

Sincerely,

Dr. Eric D. Weitz
Professor and Chair of History, Arsham and Charlotte Ohanessian Chair in the College of Liberal Arts

Dr. Stephen Feinstein
Director, Center for Holocaust and Genocide Studies


---


Kiro Manoyan: Armenian-Turkish Relations Would Not Be Better If Not
The Genocide Recognition Issue
ArmRadio.am
11.01.2007
"By next week the bill on recognition of the Armenian Genocide will be presented to the House of Representatives. The possibility of its adoption is great," Head of the Armenian Revolutionary Federation (ARF) Bureau's Hay Dat and Political Affairs Office Kiro Manoyan said at a press conference today. He mentioned also that Congressmen will be presented the same bill hat was introduced in 2000 and 2005 (the vote was, however, prevented by House Speaker Denis Hustert.)

Kiro Manoyan assured that the Armenian-Turkish relations would not be better if the issue of the Armenian Genocide recognition was not included in Armenia 's foreign policy agenda. "In 1991-1998 the Genocide recognition issue was not on our foreign relations agenda. It was then that Turkey Imposed a blockade on Armenia, refused to establish diplomatic relations with Armenia and suggested a number of preconditions. While it was only Armenia that had the moral right to set preconditions," ARF representative underlined.
---
---
US Jewish lobby warns Turkish MFA: Even we might not be able to block the Armenian genocide bill if you don't move
January 12, 2007
EYÜP CAN

I am not trying to draw up a new crisis scenario for this year.

However, I received news that might have a "profound impact" on Turkey-U.S. relations at a dinner for top officials last night.

A very important member of the Jewish lobby in the United States said very openly, "If Turkey doesn't do something, the Armenian genocide bill will pass in the U.S. Congress despite our best efforts to block it."

Indeed, this information which was "very sharply" worded had a cold-shower effect on all of us seated around the table including retired ambassadors and reputable businessmen.

Everybody there knew what Nancy Pelosi had promised the Armenian diaspora regarding a genocide bill and that she had pressed the button to start actual work on the topic, but nobody really expected a representative of the Jewish lobby to declare that "even we might not be able to block it if continues like this."

The Armenian genocide bill appears on the U.S. agenda every year on April 24 but it has always been blocked by the president (regardless of whether he is a Democrat or a Republican) on one side and the Jewish lobby on the other side openly supporting Turkey.

However, according to what our guest was saying, neither the Jewish lobby nor President George W. Bush's last-minute efforts will stop the bill. The current political environment in the United States has turned against Turkey to an unprecedented degree. The degree is so large that the American Armenian National Congress expressed in a statement issued last week that their chances for passing the bill are now the highest they have been in the last decade.

But why is that?
For one thing, newly elected Democratic Speaker of the House Nancy Pelosi will be taking up the bill, which was last year abandoned by Republican House Speaker Dennis Hastert after President Bush interfered. This is why the genocide bill which made its way to the House of Representatives last year is almost sure to be sent to the Senate after being voted on in the House. Secondly, the Democrats have a majority in the Senate, unlike last year.

Thirdly, the Armenian diaspora, which collected signatures from 32 senators and 175 congressmen in 2005 in a letter calling for Bush to recognize the genocide, has already guaranteed 50 senators will support the bill this year.

Lastly, President Bush, who was able to block the bill from being adopted at the last minute last year doesn't seem to have the power or the room to maneuver to block the bill this year.

For all these reasons, the U.S. Jewish lobby which has always managed to block the Armenian genocide bill in the past has warned the Turkish Ministry of Foreign Affairs (MFA) to "either do something or be ready to face the consequences."

The other day, I talked to a senior diplomat from the MFA to confirm what our guest said. He sufficed to say, "Unfortunately, all that you heard is true."

What can Turkey do to reverse the tide in the United States?
There are three possible answers to this answer.

A group of senior diplomats criticize Turkey's past policies regarding the allegation and assert that "there's nothing we can do after this hour."

Some in the Jewish Lobby believe that it is still not too late. If Turkey established diplomatic relations and opened the borders with Armenia, the tide could turn around. They have already suggested this as a way out to the Turkish MFA.

A third group says, since an overwhelming majority of parliaments in the world have already recognized the genocide, the United States will inevitably have to join them in the end. Turkey should be producing pro-active policies rather than reactionary policies on this topic.

Foreign Minister Abdullah Gül in a recent interview with the Sabah daily expressed that they perceived the Armenian question as the second biggest threat for Turkey after the situation in Iraq. "The Armenian question will be taken up in the United States again," Gül said. "We are trying to block that. This topic will never be off the table for Turkey. We should always be alert and prepared. If this bill is passed, it might lead to very complicated consequences. We have no way out but to prevent this from happening."

Obviously, Gül demonstrates that he has taken the warnings he received very seriously.

Another official from the MFA told me: "Although the atmosphere in the United States seems to be against Turks, we can still get some of the Democrats and Republicans on our side by staying on top of the issue. It is not too late."

The same official said he didn't even want to imagine what it would be like if Turkish-U.S. relations were further crippled by the Armenian bill after the row over Iraq. U.S. diplomats express similar concerns.

Diplomats of both countries are concerned that U.S. acceptance of the genocide won't be anything like that of France of Slovakia. Turkish-U.S. relations from military tenders to trade relations would be dealt a very heavy blow. The image of the United States in the public opinion, which is currently panting on the floor (with only 20 percent of the population having positive feelings toward the Unites States) would crash altogether. The wounds still healing after the crisis over Turkey's rejection to deploy U.S. troops on its bases would be hit even worse than they were by the problems with the Kurdistan Workers' Party (PKK) and Iraq. This is why both Turkish and U.S. diplomats don't want to accept this as the end-scenario.

However, the bill has already turned into a scare for the Jewish lobby in the United States.

The only hope, for now, is Turkey's opening up its border with Armenia.

Although the MFA seems to be favoring a more pro-active policy, this seems unlikely since 2007 is the year of general elections in Turkey.

As you can see, the year 2007 is pregnant with a crisis that would leave even crises over the presidential elections and the general elections in the shadow, with the Jewish lobby already warning the Turkish MFA about the yet unborn child


---


New Statistics On Places To Pray In Turkey
Hurriyet, Turkey
Jan 11 2007
According to newly released statistics from the Turkish Police Headquarters, Turkey is rich in places for prayer. While there are currently 77,777 mosques throughout the country, there are 373 official houses of worship for non-Muslims living in Turkey as of the end of 2006. This number was lower, at 273, in 2005. Though counted by the government as "cultural centers" rather than houses of worships, the "cemevis" used by the non-Sunni Alevi portion of the Turkish population were counted at 900.

Most of the 321 churches in Turkey today are Greek Orthodox. Of the 90 active churches, 1 is on the island of Bozcaada, 8 are in Gokceada, 6 are in Hatay, and 75 are in Istanbul. With the Greek population estimated at under 2,000 currently in Turkey, this means that there is one church for every 20 Greek-Turks. For the Armenian-Turkish population, there are fewer churches, despite the fact that there are more of this group; an estimated 45,000 Armenians make their permanent home in Turkey. With 55 working churches, the Armenians' houses of worship are mostly in Istanbul too, though there are 7 Armenian churches in Hatay, and one each in Mardin, Diyarbakir, and Kayseri. Other churches spread throughout Turkey include 60 Suryani Orthodox churches, Bulgarian Orthodox churches, Georgian Catholic, Arab Orthodox, and other Christian churches, including 52 Protestant churches which have been at the center of controversy due to missionary activity.

In terms of Judaism, there are 36 active synagogues in Turkey today, found in Istanbul, Adana, Ankara, Izmir, Canakkale, Hatay, Bursa, and Kirklareli. There are an additional 3 which are registerd but not active.


---


While Us Ex-Ambassador In Armenia "Calls A Spade A Spade," Candidature Of New Ambassador Is Blocked By Senate
11 January 2007
Regnum
Statement of US ex-ambassador to Armenia John Evans on the Armenian Genocide "was not a slip of the tongue." He said that in an interview to Los Angeles Times. "I knew it was not the policy of the United States" to use the word "genocide," Evans said. "Ninety years is a long time. At some point you have to call a spade a spade," John Evans said. It worth mentioning, at a meeting with members of the Armenian community in San Francisco on February 19, 2005, John Evans said: "I will today call it the Armenian genocide."

Later, on February 28, 2005, speaking at the US embassy to Armenia, John Evans elaborated on his idea of February 19. The diplomat is quoted as saying by PanArmenian.Net that he used the word "genocide" and it was his personal point of view not as of a governmental official.

It is worth mentioning that after John Evans was recalled from the post of the US ambassador to Armenia, no new ambassador has been announced yet. The candidature of Richard Hoagland introduced by the president was turned down by Senator Robert Menendez after Hoagland made statements denying the Armenian Genocide in the Ottoman Empire in 1915 that stirred negative reaction from public in Armenia as well as in the Armenian Diaspora particularly in the United States.


---


Today Law On Recognizing Armenian Genocide Came Into Force In Argentine
11 January 2007
PanARMENIAN.Net
Today law on recognizing the Armenian Genocide came into force in Argentine. The law was ratified by Argentinean Parliament and Senate. President Nestor Kirchner could use his veto power on that law till January 10. "Since the president did not do that, today, on January 11, the law came into force." RFE RL was told in the presidential administration of Argentina. According to the law, April 24 is proclaimed as Day of Tolerance and Respect among Nations and Comemoration for the Victims of the Armenian Genocide.

Also it allows ethnic Armenians not to attend lessons and work and take part in actions in memory of the victims of Genocide. Just the other day Turkish Prime Minister Recep Tayyip Erdoğan has turned to the President of Argentina asking him to interpose a veto on the bill, since "it creates bad image of Turkey and implants lie".


---


Adam Schiff Is Going To Introduce A Bill On Recognizing Armenian Genocide
11 January 2007
Panarmenian
In near future Congressman Adam Schiff is going to introduce a bill, which recognizes the Armenian Genocide in Ottoman Empire. "As a state we ought to recognize the Armenian Genocide, and soon I'll introduce a bill in the House of Representatives on that issue, which will reflect the position of Congress. I hope that in case of new Congress leadership finally we well be able adopt it," Adam Schiff stated. He also supposed that 'it is the best opportunity to adopt a resolution on the Armenian Genocide in the past 10 years.

The Turkish Daily News reports that the Armenian organizations in the Unites States have already declared that they are going to reach an adoption of resolution till April 24-the Remembrance Day of the victims of Armenian Genocide. The Turkish newspaper mentions that during George Bush 6-year presidency the White House administration has always impeded the discussions on the resolution of the Armenian Genocide in the House of Representatives. The Democratic Party's victory in November held elections increases the possibility of recognizing the Armenian Genocide by the Congress, RFE/RL reports.


---



Turkish Opponents Of "False Genocide Claims" Send Information To Us Leaders
Anatolia News Agency, Turkey
Jan 10 2007
Erzurum, 10 January: Association to fight against false genocide claims (ASIMED) sent a multimedia CD to American President George W. Bush and the US Congress members, featuring an account of services committed by Turks to humanity throughout the history.

The ASIMED chairman, Assistant Prof Savas Egilmez, speaking to Anatolia correspondent underscored Turks have made sacrifices all throughout history that set example to humanity.

"We are not a nation that committed genocides but one that saved the victims of genocides. History is full of such examples and the whole world knows this," said Egilmez.

Underlining the excitement of the Armenian lobby in the USA after the Democrats' victory in the elections and election of their supporter Congresswoman Nancy Pelosi as the new Speaker of the House of Representatives, Egilmez said, "The Armenians started lobbying right after the elections to make it possible for the 'genocide lie' to be acknowledged by the American Congress. They aim to demand amends and claim land from Turkey after making the strongest country in the world recognize the so-called genocide."

Reminding the remarks of one of the most important supporters of the Armenian lobby, California Congressman Adam Schiff, saying "our chances of getting the Armenian genocide draft accepted at the congress is the highest in 10 years", Egilmez said they started a campaign to inform members of the Congress and asked Turkish citizens to support the campaign and send e-mails to congressmen.


---


When reading the TDN, please misunderstand us correctly
January 12, 2007
David Judson
Never would I have thought to turn to the advice of a Norwegian psychologist to explain to the readers of the Turkish Daily News just what we are up to with the radically changed newspaper you hold today in your hands. But these are extraordinary times at the TDN and I think my muse in Oslo captured it: "Please misunderstand me correctly," Anna Benko is fond of saying. The comment may seem like a riddle. Actually, it is a window on the main imperative of communication at the heart of the new mission of this newspaper. Over the last two months, we have moved the newspaper from Ankara, the city where it was founded 45 years ago, to its new headquarters in Istanbul. We have added close to 20 new staffers speaking almost as many languages.

One of Turkey's most distinguished columnists, Cengiz Çandar, has joined our pages. In the wild pace of things one correspondent returned last night from Israel and another is in Italy today. Our field of vision has broadened and continues to do so. With the design changes you see today we have added a page of commentary to complete a full two-page "Op-Ed" section in contemporary style. A real estate section that includes real estate news begins today. And as you can see, the color scheme, the layout design, the very "feel" of the paper is quite different today than it was yesterday. Today begins a series, one of many planned for the coming months, on the ravages and continuing threat of Avian Flu. This comes on the first anniversary of the disease's strike on Turkey which carried away four young lives from the eastern city of Doğubayazıt.

And there is much, much more. Has this change and innovation been easy and problem free? Of course not. In the world of newspaperdom, just introducing the discipline to continue stories off the front page invites a war with the laws of physics. And physics always wins, sometimes sending half a story into the ether. We are working hard to get such problems under control. But let me get back to my friend in Oslo. Last Friday, after we sent the paper to the presses, I headed downstairs to the facility in this building that serves whisky. I found two of my young colleagues, who together represent in my mind the remarkable diversity that we have assembled here. One would describe himself as a "conservative," a serious thinker who derives much of his inspiration from his religion, Islam. The other, of equal intellectual sophistication, is a pretty serious Marxist.

I joined the conversation and remarked that I find my own inspiration in editing a newspaper where these two have become fast friends and working colleagues who routinely back up one another, point out stories or ideas the other may have missed and even write headlines in a pinch over one another's work. This is the kind of crucible from which serious journalism can flow. When I shared my observation on the seeming irony of their collaboration and camaraderie, they both answered almost in unison, "but we are both anti-orientalist." They went on to amplify the comment by saying that they share the frustration that even divisions of opinion in this country, the realities of Turkish history and the meaning and intent of laws are so often misunderstood by outsiders. Many readers, I suspect, will empathize with their view that Turkey is not only often misunderstood, but to paraphrase my friend in Oslo, "misunderstood incorrectly." Later in the week, I had a phone call from a frustrated new reader who is in Turkey for just six months. The read said: "I've been reading the paper since the changes began. It's interesting, but I can't figure it out, it doesn't seem to have an editorial line.

Just what do you stand for? In an effort to help, I shared the anecdote of my two colleagues and a few more. The French Foreign Legion never had the diversity of the TDN. My running account of the languages spoken by the staff now includes Turkish, English, Kurdish, Arabic, French, Greek, Italian, Russian, Romanian and both the western and eastern dialects of Armenian. As you would suspect, our collection of personal and professional backgrounds are equally colorful. Yes, I said, you will see great diversity in this paper and I am sure even many seeming contradictions. For Turkish society, the collapsed star of empire at the juncture of all the world's great economic and political fault lines, is extraordinary. Bringing to life the story and stories of this complexity in the English language is the mission of the TDN. This is what we stand for. I know many conclusions are being drawn from this headline or that placement of a story. In journalistic circles, theories abound about just what we are up to. I know this is and will be the case in diplomatic, business and academic circles as well. Which means from time to time we will be misunderstood. Thus my own hopes will be modest, essentially those of a Norwegian's appeal. Misunderstand us if you must, but please ... misunderstand us correctly.


---


Editorial - preemptive recognition
We Will Not Go Home
A genocide scholar once told me that some of his Turkish colleagues practice what he calls "preemptive recognition."

"They say 'Yes, the Armenian case was genocide. Now let's go home!'" he continued.

As we welcome yet another year of worldwide campaigns for the recognition of the Armenians Genocide, we should remind ourselves that when the desired objective is reached and the Genocide is acknowledged, there will be people—Turks, Armenians or others—who will say "Congratulations, now let's go home."

Although what I am talking about may be clear, let me make sure there is no misunderstanding. The recognition of the Armenian Genocide has never been an end in itself for us, and we are not going home after we achieve it.

We will sit down and talk about the other "R"—reparations.

Yes, there will be those who say, "Drop it, I am satisfied with the outcome. Now that Turkey has acknowledged the Genocide, my grandparents can rest in peace."

Apologizing for any crime—not just the destruction of an entire nation and the eradication of an entire civilization—can never be enough. A world where apologies are enough is worse than a world where criminals don't even apologize. Because in the latter case, criminals will commit the crime knowing that all that they must do to be at peace with the world and themselves is to apologize.

This is not about winning or losing. This is not about "teaching those Turks a lesson." This is not about us. When Turkey recognizes the Genocide, we Armenians—before even contemplating celebratory actions—should take a moment and pay tribute to our grandparents who perished during the Genocide, or who survived and lived with the constant reminder that their suffering was denied by those who caused it.

And then we shall sit down and talk about reconstructing a destroyed civilization and honoring the memory of a million and a half Armenians—in their ancestral lands.

And only then shall we go home.

---------------------------

Letters to the Editor
Dear Sir:

I fully concur with your excellent editorial (Dec. 30, "Preemptive Recognition: We Will Not Go Home"). It clearly explains that "Genocide recognition" is not an end in itself-a concept I have been advocating in my own columns for many years.

I just would like to add that we do not need to get Genocide recognition before pursuing the other two R's (Reparations and Return of territories). We need to pursue these two R's independent of Turkish recognition of the Genocide and without waiting for the Turks to recognize the Genocide before pursuing our real goals.

If the Turkish government were to recognize the Genocide today, that by itself would give us nothing except some psychological relief. In fact, the recognition of the Genocide would benefit Turkey much more by rehabilitating its international image and facilitating its entry into the European Union. Armenians would gain absolutely nothing from Turkey's recognition of the Genocide.

Armenians should consider the Genocide already recognized (a long time ago) and go on pursuing their real goals (reparations and return of the occupied Armenian territories)!

Harut Sassounian
Publisher, The California Courier


---


Politically explosive Armenian bill coming to US Congress next week
ALI H. ASLAN, WASHINGTON
January 11, 2007
zaman.com
The group of congressmen, consisting of Adam Schiff, George Radanovich, Frank Pallone and Joe Knollenberg, have sent a letter to other members of the US House of Representatives, announcing that they would bring forward the resolution onto the House floor next week and requesting their support for their initiative, sources said. A vote on a similar resolution was postponed at the last minute in 2002, when then House of Representatives Speaker Dennis Hastert, a Republican, shelved it at the intervention of the US administration.

However, Nancy Pelosi, a Democrat who became the first woman to be the speaker of the House of Representatives after mid-term elections in the United States in November, promised her voters before the elections that she would work for approval of the resolution.

The Democrats now have the majority in the House of Representatives and a vote on the "genocide" resolution is widely expected to mean its endorsement. The resolution claims that the Ottoman Empire, between 1915 and 1923, massacred 1,5 million of Armenians in Anatolia in a genocide campaign.

The US administration is expected to work to persuade the congressmen not to support the resolution, as it did in the past. Sources say that the administration would try to put the resolution on ice for at least a year. The White House is concerned that the passage of this resolution would undermine dialogue and cooperation with Turkey on a series of issues, particularly on the sensitive situation in Iraq.

Turkey is trying to prevent the draft resolution

Although the Democrats promised to their Armenian-origin voters during the pre-election period that they would push for the resolution, Turkey is still in a struggle to prevent its passage. The Turkish caucus in the House of Representatives, the Turkish Embassy in Washington and professional lobbying companies are telling the US Congressmen that the passage of this resolution would create tensions in relations with Turkey.

Turkey categorically denies allegations of genocide and says the killings came when the Ottoman Empire was trying to quell civilian unrest caused by Armenian revolts in the eastern Anatolia. Egemen Bagis, an Istanbul deputy from the ruling Justice and Development Party (AK Party) and a close aide of Prime Minister Recep Tayyip Erdogan, has contacted notable Congress members, such as Democrat Congressman Robert Wexler and Republican Iliana Ros-Lehtinen, explaining to them that passage of the resolution would spell deep damage in Turkish-US ties.

As the Armenian Diaspora in the United States is preparing to bring up the Armenian genocide allegations in the Congress, U.S. President George W. Bush once again offered Richard Hoagland as the U.S. ambassador to Armenia, although he was turned down by the Senate elected in the end of last year.

Pro-Armenian lobby senators asked Bush to offer another candidate instead of Hoagland. Armenians fiercely oppose appointment of Hoagland, who denies calling Armenian claims as "genocide." Former U.S. Ambassador to Armenia John Evans was suspended from the office on grounds that he countered official policy of the U.S. State Department by using the expression the "Armenian genocide" during a meeting.

Suspension of Evans caused outrage among Armenians. Hoagland failed to use the expression "genocide" during his address to the Senate to get approval. Therefore, Robert Menendez, D-N.J., a supporter of the Armenian lobby, blocked his appointment and was reported to have sent a letter to Secretary of State Condoleezza Rice with Democrat Senator Harry Reid for naming another candidate to the post. U.S. Assistant Secretary of State Nick Burns wrote a response to Menendez and Reid telling them not to meddle the appointment of Hoagland with politics.

http://www.zaman.com/2007/01/11/congress_b.jpg 220x175


---


Do French bid for Turkish satellite, or don't they?
January 11, 2007
How about one-third are French bidders?
Burak Bekdil
ANKARA - Turkish Daily News
They don't, according to the Turkish press. A flurry of news stories in recent weeks happily told the Turkish audience that French satellite makers had been denied entry into the competition for the building and launching of Turkey's first military satellite in retaliation for French Parliament's resolution that criminalized the denial of Armenian genocide last year.

French satellite makers won't bid for the Turkish competition, according to the official list of bidders for the $200 million plus contract. According to that list, the bidders are: EADS Astrium, Britain; IAI, Israel; OHB-System, Germany; and Telespazio, Italy. So, no Frenchmen in Ankara chasing the deal? Not really.

Two of the four bidders are "one-third" French. EADS Astrium is a wholly-owned subsidiary of Europe's defense giant EADS. And EADS is owned 29.98 percent by French SOGEADE Lagardere and the French government, which together with Daimler Chrysler makes two of EADS' core shareholders.

"Italian" Telespazio is owned 67 percent by Italy's defense conglomerate Finmeccanica. The remaining 33 percent shares are under the disposition of Alcatel, the French satellite maker.

Last year, the Turkish General Staff repeatedly said that "all defense cooperation with France, including procurement programs, would be suspended" in retaliation for the genocide bill. So, no contracts to French weapons systems manufacturers? How about half, one-third or a quarter of French suppliers? Well, the General Staff did not say anything as regards to mixed-race companies.

All the same, simple logic tells that if the General Staff were so offended by the French parliamentary move as to freeze all defense ties with France, including procurement, the boycott should cover anything French, wholly, half, or one-third. Otherwise that would mean that the General Staff had actually got offended by the French genocide bill only by "half or one-third."

In 2000, Alcatel had almost won the Turkish satellite contract after it managed to sign a preliminary deal. But in January 2001, the French parliament passed a resolution that recognized the Armenian genocide, and, in retaliation, Turkey scrapped the contract. Six years later, the Frenchmen are still chasing the same contract, this time under the shadow of an even more bitter parliamentary resolution but disguised as "Europeans," not Frenchmen.

It will be up to the General Staff (and the Foreign Ministry) to view them as Frenchmen or Europeans when the time comes to decide which company should build Turkey's first military satellite. If the General Staff should think even "one-third are French," the contract will narrow down to a German-Israeli competition. But not necessarily.

Two U.S. manufacturers, Lockheed Martin and Ball Aerospace, which did not bid as they failed to meet the contractual terms and conditions, are waiting for the right moment to offer solutions outside the competition, i.e., direct sale through the U.S. Foreign Military Sales (FMS) scheme.

The contract:

The original Request for Information (RfI) described the satellite program in three components:

* The Satellite: A very high-resolution, electro-optical reconnaissance and surveillance imaging satellite

* The System: The Satellite and ground systems

* The Project: The system, launch and early orbit operational services, integrated logistics support, technological transfer, localization, co-development and co-usage of the system and other necessary systems and services.

The program involves the development of an electro-optical reconnaissance and surveillance satellite system for the Turkish Air Force's space-based image intelligence architecture. Here, the architecture comprises of passive and active remote sensing satellite systems such as electro-optical and Synthetic Aperture Radar (SAR) systems and ground systems.

The program aims to provide modern and effective means of monitoring the land and littoral waters surrounding Turkey, establish a national database and improve industrial capability in space technology with special emphasis on remote sensing satellites.

Under the RfI, the mission requirements include geometric resolution better than 1-meter for panchromatic imagery; scale mapping and digital elevation model; assuming 4-meters for panchromatic imagery; scale mapping and digital elevation model; and, assuming 40 percent cloud factor and collecting at least 5,000 effective images a year.

http://www.turkishdailynews.com.tr/photo/12007/m63635.jpg 280x210


---


Bush renominates controversial ambassador despite Armenian protests
January 11, 2007
Pro-Armenian lawmakers float genocide resolution draft at House to find maximum number of cosponsors
ÜMİT ENGİNSOY
WASHINGTON - Turkish Daily News
U.S. President George W. Bush on Tuesday renominated Richard Hoagland, viewed by Armenians as a "genocide denier," as ambassador to Yerevan despite protests by American Armenian groups.

A White House statement said that Hoagland's name was submitted to the Senate for approval. His confirmation was blocked by a Senate Democrat in the last Congress.

Analysts said pro-Armenian senators were expected to continue with efforts to prevent Hoagland from becoming U.S. ambassador to Armenia.

The controversy erupted last May when Bush fired former U.S. Ambassador to Yerevan John Evans after the latter classified World War I-era killings of Armenians in the Ottoman Empire as genocide in violation of the official U.S. policy.

Bush then nominated career diplomat Hoagland to replace Evans. But Hoagland declined to qualify the Armenian killings as genocide during his confirmation hearing at the Senate Foreign Relations Committee in June, prompting U.S. Armenians to launch a campaign to block his appointment.

Despite Armenian efforts, the committee in September approved Hoagland. But before a floor vote Menendez, a key backer of the Armenian cause in the Senate, put a hold on his nomination for his refusal to use the word genocide.

The State Department had hoped that Menendez would lift his veto after the Nov. 7 congressional elections, won by the Democrats, but he did not.

Under U.S. law, all senior government officials, including ambassadors, must win the Senate's approval, and any senator can indefinitely block a nomination, however, such moves are rare as they put such dissenting senators under intense pressure.

Bush needed to resubmit a nomination, because it effectively expired at the end of the previous Congress in December.

But U.S. Armenians and their backers in Congress continue to oppose Hoagland. Menendez and the Senate's top Democrat, Harry Reid, wrote a letter to U.S. Secretary of State Condoleezza Rice last month asking the Bush administration to withdraw the nomination.

Also, 97 percent of Armenian Americans oppose the confirmation of Hoagland as U.S. ambassador to Armenia, according to a new Internet poll conducted over the past two weeks in nineteen western U.S. states, the Armenian National Committee of America (ANCA) said on Monday. Most U.S. Armenians live in the west.

After his renomination, Hoagland again should appear at the Senate Foreign Relations Committee for a new confirmation hearing.

Bush's strategy in reappointing Hoagland is not clear, as it remains extremely difficult to win the Senate's approval for the diplomat. He has an option to install Hoagland in a "recess appointment" when Congress is not working, but this appointment would be limited to less than two years. Also recess appointments are politically risky in general.

In a related development at the House of Representatives, pro-Armenian lawmakers this week began to float a draft resolution for Armenian genocide recognition among legislators in an effort to gather a maximum number of cosponsors for the measure.

The resolution, expected to be sponsored by Adam Schiff, a Democrat, and George Radanovich, a Republican, is due to be formally introduced at the House within two weeks, congressional sources said.

U.S. Armenian groups have already said they will seek congressional passage of at least one genocide resolution before April 24, designated by U.S. presidents as a day of remembrance for the Armenian killings.

Earlier Armenian efforts for genocide recognition failed during the first six years of Bush's administration as the then Republican House leadership prevented a full floor vote for the measures.

Nevertheless, the Armenians' Democratic allies won a landslide victory in the Nov. 7 elections, winning control of both the House of Representatives and the Senate. In addition, the new Democratic congressional leaderships favor the Armenian position. New House Speaker Nancy Pelosi, another Californian Democrat, announced before the elections that she would back the Armenian genocide's recognition in the new Congress.

The Bush government, like earlier U.S. administrations, has declined to qualify the Armenian killings as genocide and urged Congress to refrain from passing a genocide resolution, saying such a move would damage ties with Turkey, a key strategic ally.

Turkey's public is extremely sensitive on Armenian claims, and successive Ankara governments have warned Washington that any congressional recognition of genocide allegations would lead to a review of the entire U.S.-Turkish relationship.

Egemen Bağış, a top foreign policy adviser to Prime Minister Recep Tayyip Erdoğan, on Tuesday had talks with two legislators and some staffers at the House to explain that the passage of a genocide resolution would greatly harm ties between Turkey and the United States.

http://www.turkishdailynews.com.tr/photo/12007/m63636.jpg 280x209


---


Vote for me and have a potato, says party tycoon
By Graeme Baker
www.telegraph.co.uk
Armenian politicians have been accused of buying votes in forthcoming elections with gifts of potatoes.

The allegations come after the Flourishing Armenia party led by Gagik Tsarukian, one of the richest men in the country, followed other parties by announcing it was giving the vegetables and medical supplies following a drought as acts of "charity".

Opponents in the former Soviet state, where the average annual income is £750, said the handouts were cynical attempts by the elite to stay in power.

Shavarsh Kocharian, an MP, told Armenianow.com: "Hungry people will swear by the name of the person who helps them."

Under Armenian law, parties are allowed to launch charitable campaigns six months before elections. Previous polls have seen sugar, flour and grain handed out.


---


Who is Taner Akcam
Sand Pebbles
Dec 18, 2006

In July 1915, the American ambassador to the Ottoman Empire sent Washington a harrowing report about the Turks' "systematic attempt to uproot peaceful Armenian populations." He described "terrible tortures, wholesale expulsions and deportations from one end of the Empire to the other accompanied by frequent instances of rape, pillage and murder, turning into massacre." A month later, the ambassador, Henry Morgenthau — the grandfather of the Manhattan district attorney, Robert M. Morgenthau — warned of an "attempt to exterminate a race."

The Young Turk nationalist campaign against the empire's Armenian subjects was far too enormous to be ignored at the time. But decades of government-backed denial have created what amounts to a taboo in Turkey today. Instead of admitting genocide, Turkish officials contend the Armenians were a dangerous fifth column that colluded with Russia in World War I; many Armenians may have died, they say, but there was no organized slaughter. Turkish writers who challenge this line, like the novelists Orhan Pamuk and Elif Shafak, have risked prosecution for insulting Turkish identity. And on the diplomatic front, when Turkey should be polishing its credentials for eventual European Union membership, it is mired in historical fights; this May, for instance, it pulled out of a NATO military exercise to protest the Canadian prime minister's acknowledgment of the genocide.

The cogency and undeniable validity of the new book "A Shameful Act: The Armenian Genocide and the Question of Turkish Responsibility," by Taner Akcam, is a Turkish blast against this national denial. A historian now teaching at the Center for Holocaust and Genocide Studies at the University of Minnesota, Akcam is often described as the first Turkish scholar to call the massacres genocide, and his impressive achievement here is to shine fresh light on exactly why and how the Ottoman Empire deported and slaughtered the Armenians. He directly challenges the doubters back home, basing his powerful book on Turkish sources in the old Ottoman script — including the failed Ottoman war crimes tribunals held after World War I. Although he bolsters his case with material from the American, British and German archives, he writes that the remaining Ottoman records are enough to show that the ruling party's central committee "did deliberately attempt to destroy the Armenian population."

Akcam closely links the 1915 genocide with World War I. The Unionists, as the nationalist leaders were known, dreaded the partition of their empire by the European great powers. Not only did they suspect the Armenians of dangerous disloyalty, Akcam writes, but massacres of Muslims in Christian regions of the faltering empire before World War I had fostered a desire for vengeance.

While never excusing the atrocities, Akcam does argue that the Turkish leaders chose genocide in a mood of stark desperation. Staggered by a series of early military defeats, and by the Allied onslaught at Gallipoli, they fully expected their empire — driven out of so much of its vast territories over the past two centuries — to collapse. The Turkish heartland of Anatolia was threatened — as was Constantinople.

The fiercest Ottoman enemy was Russia, which had nearly seized Constantinople in a bloody 1877-78 war and had a storied history of trying to foment uprisings against Ottoman rule. The Turkish nationalist line puts great weight on the internal menace of pro-Russian Armenians. But Akcam argues that there was little real danger from the Armenian uprisings, which were limited and directed mostly against the deportations. (British officials considered the Armenians militarily useless and thus refused to encourage the uprisings.) Akcam allows that the evacuation of Armenians may have been justified by military necessity in areas where the Armenian revolutionaries were strong — but not throughout the empire.

The killings were a colossal undertaking. Paramilitaries and Interior Ministry gendarmes slaughtered Armenians en masse, while the Interior Ministry under Talat Pasha, who coordinated the campaign, arranged for the deportation of untold thousands more to the blazing Syrian deserts. Many of the deportees were massacred along the way, and those who survived were left without food, shelter or medicine, in what Akcam calls "deliberate extermination." Akcam cites Ottoman Interior Ministry papers that chillingly call for keeping Armenians to less than 5 or 10 percent of the population. A postwar Turkish investigation found that some 800,000 Armenians perished.

After the war, Britain pressured the defeated Ottoman government into setting up its own war crimes tribunals. Mustafa Kemal Ataturk himself, the founder of the present Turkish republic, once said that the Unionist leaders "should have been brought to account for the lives of millions of our Christian subjects ruthlessly driven en masse from their homes and massacred." Today, those who deny the genocide have to dismiss these trial records as mere victor's justice. Akcam uses the records as important evidence, though he frowns on Britain's imperialist ambitions and cultural biases.

This dense, measured and footnote-heavy book poses a stern challenge to modern Turkish polemicists, and if there is any response to be made, it can be done only with additional primary research in the archival records. In 1919, a British general hoped the Ottoman war crimes trials would "dispel the fog of illusions prevailing throughout the country." Eighty-seven years later, the murk still lingers.

By GARY J. BASS
Published: December 17, 2006 for the New York Times reviewing:

A SHAMEFUL ACT
The Armenian Genocide and the Question of Turkish Responsibility.

By Taner Akcam. Translated by Paul Bessemer.
483 pp. Metropolitan Books/Henry Holt & Company.

-------------------------

readercan
Dec 28, 2006

Sand,

Could you please give me some more information about Taner Akcam's background? Such as,

Who is he?
What is his academic accomplishments?
For whom he has been working for and what is his current association?
Who sponsors his works and publications?

-------------------------

Sand Pebbles
I could easily indulge you and do your work for you, but I won't. Simply type Mr. Akcams name in a Google search engine, and you will be presented with all your requested info and much more.

Cheers,

-------------------------

readercan
Thank you very much for giving me this opportunity to find answers to my questions. As you suggested, I simply typed Mr. Akcams name in a Google search engine and found the followings:

Quote:
Who is Akcam

Taner Akcam was born in Kars — a province where there is a sizeable number of Turkified Armenian families — and he is the son of the leftist writer Dursun Akcam. Taner Akcam became involved in radical leftist activities while he was still a lycee student. His radicalism intensified while he studied at the Middle East Technical University in the early 1970s. Akcam moved from student activism into political terrorism by joining the THKP-C (Turkiye Halk Kurtulus Partisi-Cephesi-Turkish People's Liberation Party-Front) in 1972 — a terrorist organization that was implicated in the assassinations and killings of numerous far-right militants, Turkish security officials, and American and NATO military personnel. In the mid-1970s, Akcam became a leading member of DEV-YOL (Devrimci Yol-Revolutionary Path) and the editor of its periodical Devrimci Genclik Dergisi (Revolutionary Youth Magazine).

It might be recalled that DEV-YOL was one of the two principal leftist terrorist organizations (the other being DEV-SOL) that played a major role in the bloody escalation of political violence in Turkey during the 1970s. In the bizarre ideological divisions among the leftist groups that proliferated on the Turkish political scene at the time, DEV-YOL was known as following a "pro-Soviet" line in terms of its international loyalties. DEV-YOL's bloody terrorist activities, which claimed hundreds of fatalities and a large number of serious injuries, included assassinations, armed attacks, bombings, and bank robberies. The group also achieved notoriety when it set up a so-called "liberated zone" in the town of Fatsa on the Black Sea coast where DEV-YOL militants established their control for several months before being routed by the security forces.

During this period of heightened terrorism, Akcam was an active participant in the planning of assassinations and armed attacks against the targets chosen by DEV-YOL. He was in the inner leadership circle of the terrorist organization and worked as the right-hand man of its leader Oguzhan Muftuoglu. In addition, as the editor of DEV-YOL's magazine, he wrote numerous articles exhorting DEV-YOL militants to engage in violence to bring down "the oligarchy", to punish "the fascists", and to get rid of "American imperialism." By the mid-1970s, as political violence between the far-left and ultra-nationalist groups escalated, Akcam had become one of the leading "theoreticians" of leftist terrorism and violence in Turkey.

Taner Akcam was arrested in 1976. After a trial that lasted several months he was sentenced to eight years and nine months for his role in fomenting terrorism and political violence. However, Akcam did not stay in jail for long: in a spectacular incident that made the headlines in the Turkish press, he escaped from a prison in Ankara along with four other convicted terrorists in March 1977. After hiding in Turkey for several months, he managed to find his way to Germany where he asked — and received — political asylum.

In Germany, Akcam continued his involvement in radical leftist activism and became the leader of a group known as Gocmen Harekat (Migrant's Movement) that sought to reorganize the other leftist terrorists who had escaped from Turkey. In the aftermath of the 1980 military coup in Turkey, Akcam became a leading figure in mobilizing demonstrations and protests against Turkey in Germany.

He also wrote articles in various leftist publications in which he criticized DEV-YOL's leader Muftuoglu for his "pacifism" and called for the renewal of the "armed struggle" in Turkey. He also maintained his fanatical criticisms and attacks against of the West in general, and the United States in particular. In an interview in
1989, he declared: "I consider saying 'yes' to NATO and the European Union the biggest shame for a revolutionary. I am against the West since I consider it an imperialist power...and because I view the technology, culture, and politics of the West dangerous for all mankind."

Akcam returned to Turkey in 1993 for the first time since his prison escape. Since his 1977 conviction and sentence had expired, he could not be put back into prison. In a press conference that he held upon his arrival to Istanbul, he stated that "DEV-YOL's struggle" was going to continue. However, by the early 1990s, DEV-YOL had become a relic of the past and a new generation of terrorists had appeared on the scene that did not much care for older militants such as Akcam. Taner Akcam then worked for a period as an "advisor" to another former leftists radical, Gurbuz Cap¹n, who had become the mayor of Esenyurt municipality in Istanbul.

In the 1990s, Akcam decided to reinvent himself as a "scholar" by writing books and articles on the Armenian question. Following graduate work in the university, he became affiliated with a research center in Hamburg. His uncritical acceptance of the Armenian version of the events that took place in Eastern Anatolia during World War I quickly gained him the sympathy and support of the anti-Turkey groups — Armenians, Kurds, and Greeks — first in Europe, and later in the U.S. At last, after spending years in terrorist organizations, hiding from the police, and living in exile as a refugee, Akcam had found his true calling in life. By gaining the dubious distinction of being the first "Turkish scholar" to agree wholeheartedly with all the Armenian allegations and claims against Turkey, Akcam finally managed to make a name for himself outside of terrorism and also earn a livelihood through the financial support provided by Armenian diaspora organizations.

Akcam's critical views about Turkey and the actions of the Turkish state is typical of a generation of leftist intellectuals and political activists who emerged on the Turkish political scene beginning in the late 1960s. For them, the Turkish state is capable of doing nothing good and worthy and everything that smells foul and nasty.
As their hopes for a leftist revolution in Turkey faded away with the disintegration of the Soviet Union and the communist regimes around Turkey, they have searched for new venues to vent their anger and opposition to the Turkish state. Some former radical leftists have taken up political Islam as their new cause. Others have become supporters of radical Kurdish nationalism and the PKK. And in the case of Akcam, his lifelong opposition to Turkish state has manifested itself through his unabashed support for the Armenian falsifiers of history.

It is lamentable that a person who has been a fanatical critic of the U.S. throughout his adult life and who has worked in terrorist organizations that were directly responsible for the deaths of American citizens is now warmly embraced by Armenians living in this country. Perhaps this should not come as a surprise since the
Armenian activists have shown, over and over again, that they are willing to provide moral and material support to those who engage in terrorist acts directed at Turkey and Turkish officials. As a former terrorist leader with a long record of involvement in activities against the Turkish state, Akcam should feel at home among his new Armenian patrons.

**********************************************
Who works for:

Currently, he is a "visiting scholar" at the Armenian Research Center (ARC) at the University of Michigan-Dearborn. The ARC serves as one of main mouthpieces of anti-Turkey Armenian propaganda in the U.S. Its Director, Dennis Papazian, is a well-known professional falsifier of history who has consistently denied that Armenians were involved in the deaths of thousands of Turks in Eastern Anatolia during World War I.

**************************************************
His Academic Accomplishments

During the past decade, Akcam has published several books in Turkey on the Armenian issue, including Turk Ulusal Kimligi ve Ermeni Sorunu (Turkish National Identity and the Armenian Question). Akcam's publications show no evidence that he knows Ottoman Turkish or that he has ever worked in the Ottoman archives. In his writings, Akcam parrots the familiar arguments that have become the staple of the Armenian propaganda machine. He wholeheartedly endorses the Armenian claim that the Armenians were the victims of a horrible "genocide" that was planned and carried out by the Ottoman government during World War I.

While dismissing the actions of the Armenian terrorist organizations against the Empire's Turkish and Muslim populations, he puts the blame for the tragic events that took place more than 80 years ago solely on the Young Turk leadership. Moreover, in line with the standard Armenian arguments, Akcam asks that Turkey formally apologize for its "crimes" to cleanse its national and collective conscience from this "horrible" burden. In his only publication to appear in English so far — an essay that was translated from German by none other than the well-known protagonist of the Armenian version of history, Vahakn Dadrian — Akcam goes so far as to argue that there was a close connection between the Armenian "genocide" and the national resistance movement in Anatolia led by Mustafa Kemal Ataturk, and that the foundations of the new Turkish Republic reflected the involvement of its leadership in a genocidal policy. At the conclusion of his essay, Akcam wonders how traumatic it would be for Turks to discover that the individuals they regarded as "great saviors" and "people who created a nation from nothing" were in fact "murderers and thieves".

******************************************************

Taner Akçam
From Wikipedia, the free encyclopedia
Jump to: navigation, search
http://en.wikipedia.org/wiki/Taner_Ak%C3%A7am

Taner Akçam.

Altuğ Taner Akçam (born on October 23, 1953 in Ardahan, Turkey) is a Turkish historian, sociologist and author. He is one of the first Turkish academics to acknowledge and discuss openly the Armenian Genocide by the Ottoman Turkish government in 1915.

Studies
Akçam studied at the Middle East Technical University in Ankara. He was a student of Faculty of Administrative Sciences, Department of Economics. He received his Bachelor of Administrative Sciences in 1976. He stayed at the university as a Master's student and assistant in the same department for some time.

In the mid-1970s, Akçam became a leading member of the militant group Dev Yol (Devrimci Yol-Revolutionary Path) and the editor of its periodical Devrimci Genclik Dergisi (Revolutionary Youth Magazine). Dev Yol was a splinter faction of the Turkish People's Liberation Party-Front (THKP/C) and also gave offspring to Dev Sol (Devrimci Sol-Revolutionary Left) which later changed its name to DHKP/C. In 1976 he was arrested and sentenced to 10 years imprisonment. He escaped prison one year later. He has been living in the Federal Republic of Germany since early 1978 as a political refugee. He continued his political activities and in 1988 started working for the Hamburg Institute for Social Research on the history of violence and torture in Turkey. He earned his Doctorate Degree at The University of Hannover in 1995. The topic was called "Turkish Nationalism and the Armenian Genocide on the Background of Military Tribunals in Istanbul between 1919 and 1922".

Currently he belongs to the scientific staff of the Hamburg Foundation to promote science and culture, working at the Hamburg Institute for Social Research. Today, Akçam is currently a Visiting Associate Professor of History at the University of Minnesota, USA.

Work
He has published various books and articles in English, German and Turkish on the subject of Turkish-Armenian relations.[citation needed] He has published various books and articles in English, German and Turkish on the subject of Armenian tragedies.

Genocide scholar V. Dadrian comments:

" [Akçam] is one of the first Turkish academics to acknowledge and discuss openly the genocide of the Armenians by the Ottoman Turkish government in 1915 [...] This book represents the first scholarly attempt to both document the Genocide and understand that genocide from a perpetrator, rather than victim perspective, and to contextualize fully the events of 1915 within Turkey's political history, and western political policies towards the region more generally. "

Zoryan Institute writes:

" He is one of a handful of scholars who are challenging their homeland's insistent declarations that the organized slaughter of Armenians did not occur; and he is the first Turkish specialist to use the word "genocide" publicly in this context. His new book represents the first scholarly attempt to both document the Genocide and understand that genocide from a perpetrator, rather than victim perspective, and to contextualize fully the events of 1915 within Turkey's political history, and western political policies towards the region more generally


---


Dear Armenian Genocide Fabricators Members:

We proudly support Herr.Bodo Ramelow and Herr. Hakki Keskin in their struggle against the Armenian Genocide Fabricators Industry. This is so, because following are important for these Fabricators to realise for eternity:
that,

1) United Nations does not accept the Armenian claims of genocide,

2) International Court of Human Rights in Hague does not accept Armenian claims of genocide,

3) 1921-2 Malta Trials did not accept the Armenian claims of Genocide,

4) Armenian treachery of 1915 cost the innocent lives of 521,000 Anatolian people. Same treachery cost them their own lives of 600,000 Armenians. As long as this is not accepted as fact, we must level accusations of racism against those who accept the one sided Armenian claims, including the German Communist Party hierarchy,

5) As long as Armenians refuse to meet Turks in a Public Debate, their folklore claims may not be entertained. Any attempt to deny Turkish suffering in the hands of Armenian traitors may not go unchallenged. Public debate must address Armenian activity from 1821 to 1922 as the period is crucial to cleverly fabricated Armenian claims.

With kind regards to all,
British European Turk NGOs serving the community..
Social Engineering in progress!

London-Swansea-Edinburgh
England

--------------------

GERMAN COMMUNIST PARTY DISOWNS ARMENIAN GENOCIDE DENIER

EUROPEAN ARMENIAN FEDERATION
PRESS RELEASE
For immediate release
January 11, 2007
Contact: Vartenie ECHO
Tel: +322 732 70 26

GERMAN COMMUNIST PARTY DISOWNS ARMENIAN GENOCIDE DENIER

-- Resolution Formally Distances Party from Hakki Keskin's Denials;
Stakes out Principled Stand for Armenian Genocide Recognition

BREMEN, GERMANY - Germany's 'Die Linke' party (ex-PDS), during its Congress yesterday, sharply criticized one of its leading members, Hakki Keskin, for denying the Armenian Genocide.

The comments by Mr. Keskin, the former president of the German Turkish

Central Council, generated outrage within his party and drew condemnations from Conservatives, Socialists and even German Greens.

In order to distance itself from Keskin's denials - and restore its standing as a party dedicated to human rights - the leftist party led by Oskar Lafontaine and Grygor Gysi published a press release reaffirming, for the record, that "the fact of the Armenian people's extermination [by the Turkish Ottoman government] is not a subject to be questioned" and that "the resolution adopted by the Bundestag in 2005 concerning this issue constitutes the basis of the Die Linke party's position."

Despite this clear renunciation, Mr. Keskin said that he continues to deny this crime against humanity. He then associated himself with Bodo Ramelow, the vice-president of the Die Linke party, who believes that, rather than focusing on the Armenian Genocide, it would be better to draw attention to the Turkish population's suffering during the World War I.

"The European Armenian Federation is pleased that the Die Linke party, in affirming its official position, has returned to the mainstream view among German political parties condemning Turkey's denial of the Armenian Genocide," said Laurent Leylekian, the Executive Director of the European Armenian Federation.

"We remain troubled by the attempts - very common among deniers - at an artificial even-handedness that would equate the suffering of all populations during World War I - including the people of Turkey - with Ottoman Turkey's planned, systematic, and brutal campaign to destroy its Armenian population," added Leylekian.


The European Armenian Federation welcomes the vigilance of Germany's civil society - and particularly the German Armenians Central Council – in monitoring and challenging genocide denial. Thanks to their action, the Die Linke party ended the abuse of their good name by genocide deniers and returned to their traditional support for justice and moral public policy.


---


San Diego State's Turkey Trouble
By James O. Goldsborough
Jan. 11, 2007 | University boards of education aren't allowed to meddle in academic issues, and for good reason. Unlike elected officials to public school boards, many appointees to the UC and Cal State boards of education are fat cats -- wealthy political campaign contributors who donate to politicians who reward them with board appointments.

Imagine if such appointees could tell professors what to teach.

One board member of the Cal State Board of Trustees doesn't see things that way.

Kyriakos Tsakopoulos, son of one of the wealthiest men in California, is bringing the full force of family money and connections to the Democratic Party, the Greek-American lobby and the Greek government to bear on San Diego State University. The family doesn't like SDSU's exchange program in the Turkish part of Cyprus.

The Cal State Board, which overseas the largest university system in the nation, votes on the matter in two weeks, and Tsakopoulos, an appointee of Gray Davis, is calling in some chits. Son of Angelo Tsakopoulos, the largest individual contributor to the Democratic Party in California, Kyriakos has many friends in high places.

Phil Angelides, to whom Angelo Tsakopoulos was the largest individual contributor last year, didn't win the governor's race, but many of the family friends did win: Nancy Pelosi and John Garamendi, for example. Cruz Bustamante lost his race, but was still on the Cal State Board in November and supported the decision to investigate SDSU's Cyprus program. Sen. Barbara Boxer has weighed in with a letter to Cal State Chancellor Charles B. Reed questioning the program.

SDSU's exchange program in Cyprus is an academic matter. The California Education Code states: "The California State University shall be entirely independent of all political and sectarian influence and kept free therefrom in the appointment of its Trustees and in the administration of its affairs."

The Greek-American community, the Greek government, the Republic of Cyprus and all of the Tsakopoulos' friends in high places may not like the idea that SDSU has begun a summer program in Turkish Cyprus, but neither their sectarian preferences nor all the money the family gives to Democratic officials can do a thing about it.

Not, that is, unless the Cal State board, at its coming meeting on Jan. 23, takes the unprecedented step of violating the California Education Code and bows to this blatant political blackmail. So who's Tsakopoulos going to give his money to if the board turns him down -- Republicans?

With some 180 overseas exchanges involving some 1,400 students, SDSU's international programs are as comprehensive as those of any American university. The Cyprus affiliation is part of the university's program for International Security and Conflict Resolution and last year sent 26 students for the first summer program at the Eastern Mediterranean University, which happens to be in Turkish Cyprus.

That campus was chosen as the best qualified after SDSU faculty members went to the island last year to investigate sites on both parts of the island. The summer program was a success.

The Greek-Turkish conflict is as old as the Iliad, as old as the battle between Hector and Achilles. More recently, however, the flames have cooled, and Greece and Turkey find themselves partners in NATO. Perhaps, one day, they will be partners in the European Union. Cyprus remains divided, however, largely because the Greek part of the island rejected the 2004 Annan plan for reunification, though the Turkish part accepted it.

The United States recognizes the Republic of Cyprus (the Greek part), and has friendly relations with the Turkish part. There are no restrictions on Americans traveling to either part of the island. The State Department has enthusiastically endorsed SDSU's exchange program. A State Department letter to SDSU states:

"We support the easing of the economic and social isolation of Turkish Cypriots as a way to reduce disparities between the Greek Cypriot and Turkish Cypriot communities and thereby facilitate reunification of the island. The U.S. government also pursues reunification by encouraging educational and cultural exchanges with members of the Turkish Cypriot community."

At a meeting of the Cal State Board in Long Beach in November, Kyriakos Tsakopoulos first raised the Cyprus issue. Angelo, the patriarch, a big fish in the Greek-American community, is founder of AKT Development, the largest real estate developer in Sacramento. (He is also the man whose company's environmental violations carried all the way to the Supreme Court in 2002, where Justice Anthony Kennedy, of Sacramento and a family friend, recused himself, and Tsakopoulos lost the case.) Bustamante, a lame duck member of the board following his defeat in the Nov. 7 election, backed Tsakopoulos at the meeting, and the board set up a subcommittee to look into it.

At a raucous subcommittee meeting last month with both Greek and Turkish-Americans present, Greek representatives and their lawyers -- including Stuart Eizenstat, a former official of both the Carter and Clinton administrations -- called the SDSU exchange program "illegal and immoral." In a letter to Chancellor Reed, Eizenstat, now a private Washington attorney, compared the situation on Cyprus to apartheid in South Africa, an outrageous charge in view of the State Department's support for Turkish Cypriots and in light of the Greek Cypriot vote rejecting the Annan reunification plan.

Both SDSU students and faculty defended the program at the meeting, and the subcommittee declined to suspend the program. A final decision, however, was put off until the full board meeting, on Jan. 23, giving Tsakopoulos six more weeks' time for his friends to lean on Cal State board members.

Democratic politicians should drop this flimflam before their fingers are further burned. Kyriakos Tsakopoulos is in clear violation of the education code in bringing a personal, political and sectarian issue to the board and using family connections to pressure board members. Imagine a trustee wanted evolution removed from biology class or brought personal bias to bear on the way Middle East history is taught.

The Tsakopoulos aversion to things Turks should be barred from the classroom.

James O. Goldsborough has written on foreign affairs for four decades, both from the United States and abroad, where he worked as a foreign correspondent for The New York Herald Tribune, International Herald Tribune and Newsweek magazine for 14 years, reporting from more than 40 countries. Visit his website here.

Source: TurkishForum


---


Open Letter From Turkish Ngos:Turks Are Ready To Confront Their History, Are Armenians Ready To Confront The Truth?
The New Anatolian,
Jan 10 2006

Dear Sir, Dear Madam,

As representatives of Turkish 153 Non Governmental Organizations (NGOs) we would like to express our deep concern and disappointment regarding the "genocide" accusation inflicted upon our ancestors.

Herewith, we would like to convey our views and the grounds which oblige us to explain such allegations.

There are accusations from almost all over the world for an "Armenian genocide" which derive mainly from the prejudiced sources provided by the Armenian view. There are various reasons why this view of history has become the accepted wisdom in the world at large. No single issue moves the Armenian diaspora as much as what has come to be known as genocide, and many Armenians, having attained positions of wealth and influence throughout the western world, have made the perpetuation of this issue their crusade. As a result, virtually all the information that we have concerning the tragic events of 1915 comes from Armenian sources, or of their sympathizers. What works to the pro-Armenians' advantage is that the western world has failed to regard the two peoples on an equal plane. The much greater suffering endured by the Muslims of the period has been almost completely ignored.

The inherent prejudice that prevents most people from analyzing these events with an open mind presents as significant an obstacle today as it did during the time of the events. It is unfortunate that the image of the "Terrible Turk" is still alive and well. Those who can overcome their ingrained bigotry and objectively look at the genuine evidence soon become aware that what is known as "Turkish propaganda" stems mainly from sources without reason to be false. These are the very western sources that have often maintained their prejudices against the Turkish people, along with internal Ottoman documents never meant to be public relations exercises. Today's so-called genocide scholars overwhelmingly support the Armenian thesis, but there are very few historians among their ranks. Many conclude there was genocide first, and then fit selective evidence to support their conclusion; in effect, working in reverse of what we would normally expect of genuine scholars.

After the wave of Armenian terrorism hit in the 1970s and 80s, this subject began to be studied seriously, and many specialists in Ottoman history came to reject the notion of genocide. For example, 69 Western academicians signed a 1985 statement to that effect.

Targeted increasingly by ad hominem attacks, most were intimidated away from this debate. As a result, the pro-Armenians have succeeded in presenting the image that it is only the Turkish government that has come to "deny" this alleged genocide.

In the face of this malicious campaign to distort history, what stands out is that pro-Armenians have rarely expressed willingness to engage in honest debate. One must ask, if they are so certain of their facts, what have they got to be afraid of? Why, for example, have they refused to take their case to the International Court of Justice in The Hague?

The truth is that during World War I, when the Ottoman forces were fighting on five fronts, they also faced an armed uprising of Armenians. At the instigation and with the support of Czarist Russia, Armenian insurgents sought to establish an Armenian state in an area which was predominantly Muslim. With the Russian invasion of eastern Anatolia, the degree of Armenian collaboration with the Russian enemy increased dramatically. The Ottoman army's rear was gravely threatened when supply lines were cut by Armenian guerilla bands.

Furthermore, Armenian revolutionary bands massacred the Muslims of the province of Van, in anticipation of the expected arrival of the invading Russian armies. The Ottoman government's response was to order the relocation of its Armenian subjects from the path of invading Russians and other areas where they might undermine the Ottoman war effort.

That the Ottoman State's Armenian minority launched a bloody insurrection at the very time the country was fighting a World War goes a long way towards explaining the resultant suffering that was borne by Armenians and non- Armenians alike. Most of the casualties from both sides were victims of famine, disease and exposure, as well as inter-ethnic clashes and regular warfare. A favorite pro-Armenian source, Ambassador Henry Morgenthau, himself had written that thousands of Turks were dying daily from starvation because few were left to till the fields; he estimated an entire quarter of the Turkish population had died of starvation alone. It is not correct to deem the great numbers of Armenians who died from the same causes as 'victims of genocide'. Ottoman archives which are now open to research without any restriction contain tens of thousands of documents shedding light on the relocation process. Among them are a great number of Ottoman Government directives ordering the governors, military commanders and other public officials, to implement the relocation in an orderly way, taking the necessary measures for the security of those who were being moved, with maximum care for the protection of their lives and possessions? (However, it is also a fact that orders from the central government were not always followed by local officials. As often happens with operations of great magnitude, particularly those undertaken at the last minute with limited resources and manpower, not everything went smoothly.)

In the overall implementation of the relocation the nonexistence of even a disguised intent to kill and destroy is obvious. This could also be deduced from the following indications: All along the war the Armenian population continued to exist in most of western Anatolia, such as in Istanbul and Izmir where the government was in control, and were not subjected to relocation. Those who were subjected to relocation had to travel on foot because of lack of proper transportation and were unfortunately attacked by lawless bands and other renegade forces. This is the opposite of what one would expect if there had been a government implemented policy of genocide.

Meanwhile, high level Armenian bureaucrats continued to serve in the Ottoman government.

Contrary to overriding belief, the great wave of immigration of Armenians came well after the war was over, and after many had returned to their homes in what was left of the Ottoman Empire. The Armenian Patriarch estimated some 645,000 remained as late as 1921.

500,000 had already mostly traveled, on their own accord, to Transcaucasia alone, according to a UCLA Armenian professor.

Armenians today concede one million survived. The pre-war population according to most neutral Western sources of the period (such as the Encyclopedia Britannica) was around 1.5 million. Pro-Armenian claims that 1.5 million were killed are arithmetically impossible.

Often called the "foremost authority on the Armenian Genocide," Prof.

Vahakn Dadrian himself had written (in Sept. 21, 2004) that "in 1916 ... the genocide had all but run its course." He was referring to the relocation policy, but it is obvious that such a policy in itself cannot be termed genocide. (Otherwise, the movement of W.W.II Japanese-Americans would be similarly defined.) The question must also be asked that if this process was the kind of Hitlerian "Final Solution" it is often compared to, why should it have come to a halt so soon?

The 1948 United Nations Convention on Genocide requires "intent" to be proven. Aside from hearsay, there is absolutely no factual evidence proving any such thing. Similarly, the Armenians had been a "political group" aiming to ethnically cleanse the Turks in a sizeable part of eastern Anatolia, in an effort to establish their own independent state. "Political groups" are not among the groups protected under the Genocide Convention.

A "Nuremberg" was held at the end of the war, in the form of the Malta Tribunal (1919-1921). The British sought the evidence to convict accused Ottomans, numbering over 144 at one point. The U.S.

State archives were their last resort (significantly, the very foundation of most "Armenian genocide evidence" today), and the British Embassy in Washington delivered the following message on July 13, 1921: "I regret to inform your Lordship that there was nothing therein which could be used as evidence against the Turks who are being detained for trial in Malta." Consequently, without going to trial, every single prisoner was freed. The point here is that the 144 prisoners were released without any charges being brought. Some 1,600 Turks were, on the other hand, taken to tribunals and court-martials during the war in their own country, for crimes against Armenians. Most were convicted, and over sixty were condemned to death. These actions are hardly consistent with an intended genocide.

The truth is that the Armenians' portrayal of themselves as the helpless victims of "The First Genocide of the 20th Century" is without any basis. Even that claim is inaccurate; there were systematic extermination campaigns earlier in the century preceding the Armenians, as in Albania, South West Africa, and the Philippines.

Often ignored, the Balkan Turks were victims of an enormous ethnic cleansing campaign, also preceding the Armenian experience. Once again, it is prejudice that prevents the world at large from recognizing the tremendous tragedies the Turks suffered.

During 1918-1920, the newly formed Republic of Armenia systematically exterminated their own Muslims, constituting some 38% of their population. During and after World War I, the Armenians also killed over half a million Ottomans, mostly Muslims including the entire Jewish population of the caucuses, numbers that are documented in the Ottoman archives. Few Western sources will corroborate this very unknown tragedy because Muslim and Jewish lives were insignificant. A British colonel by the name of Wooley, according to the U.S.

Archives, estimated that 300,000-400,000 Ottoman Muslims were killed by Armenians in three districts alone. What disturbs us most is that in the midst of deportations, massacres, ethnic cleansing, and other atrocities, only the deaths of the Armenians is selected and falsely characterized as genocide. Genocide can briefly be described as killing people for what they are, rather than what they have done. No mention is made of the Greek mass murder of Muslims in Anatolia (well documented), the mass murder of Muslims when the Russians captured Erzurum (well documented), the mass murder of Muslims in Van (well documented), and the mass murder of Jews in Van (well documented).

Uniquely the death of the Armenians is singled out and termed genocide with lack of any reliable documentation. Turkey does not make light of its appalling treatment of the Armenians but it seems that governments in the west have chosen to ignore the deaths of innocent Muslims, let alone accept that these cases were genocide: government sponsored elimination of thousands of civilians for no other reason than that they belonged to a particular religion.

If Armenia adopts a realistic attitude and is not fearful of confronting its past, a mixed commission to investigate the issue could be established. In this context, first, the two parties should set up a mixed committee of Turkish and Armenian historians. Second, they should declare that they will open their respective archives without any restriction on research. Third, representatives from an international organization, for instance UNESCO, should be a part of this process, assuming the role of public notary.

If the Armenian side is truly certain about the righteousness of its claim, it should not hesitate to espouse this proposal and thus contribute to bringing clarity to this period of our mutual history.

Yours sincerely, On behalf of the joint 153 NGOs' initiative Prof. Dr. Aysel Eksi


---


Readers Comments

---

1359-16: Media Scanner, 12 Jan.2007: Thanks for including Prof. Aysel Eksi's OPEN LETTER.

Thanks and best regards – Sukru S. Aya
---


What happens if Pelosi breaks US-Turkish modus vivendi?
January 10, 2007
Burak Bekdil
Well it's like a joke featuring an American and a Turk -- and, for a change, no Englishman or Frenchman. The American has been telling everyone that his Turkish friend's wife sleeps with everyone, but been meticulously avoiding calling her "a prostitute." The Turk hears every word of his American friend's gossip but keeps silent because "the American doesn't call my wife a prostitute." One day, while the two men are sipping their drinks at a bar, the American calls the Turk's wife a prostitute. The Turks turns around and shoots him.

Avoiding the word prostitute, like in the joke, or "genocide" in real life, has been the basis of a bizarre modus vivendi between the United States and Turkey. Every spring American bigwigs get busy with the thesaurus, looking for a synonym for "prostitute/genocide" in the hope of "saying what they should say but at the same time not offending a friend too much." That may change this spring.

What happens if the new Speaker of the House Nancy Pelosi decides to change the "terms of endearment" this year?

1 -- That will be bad news for many in corporate boardrooms. Immediate casualties, as always, will be in the defense business i.e. Lockheed Martin, Sikorsky, Boeing and Raytheon. The Turkish military will have to boycott U.S. weapons suppliers as it does the French. Otherwise the military establishment would look "unserious," to put it mildly. Which general can explain boycotting French arms suppliers because the French Parliament recognized the Armenian genocide but not boycotting American arms suppliers when Congress recognizes it? Which Turkish general will comfortably sign a major arms deal with a U.S. manufacturer?

2 -- The U.S. seal on the Armenian genocide will maximize anti-American (and anti-Western) sentiments in Turkey. Turkey's attitude towards the United States, on a 100-point scale, which declined from 28 in 2004 to 20 in 2006 (and towards the EU from 52 to 45) will probably plunge to less than 10.

3 -- That will happen at a time when Turkey will be extra tense due to a secularist/neo-Islamist war over the presidential election and, half a year later, parliamentary elections. A time, too, when Turks have felt increasingly anti-Western and directionless.

4 -- That, therefore, will be bad news not only for the U.S. defense corporate boardrooms, but also for Prime Minister Recep Tayyip Erdoğan. Erdogan's political grouping will be perceived by the public as the first Turkish government that failed to stop "the American calling the Turk's wife a prostitute." Pelosi may well cost Erdogan's party a few percentage points in November.

5 -- 2007 is not an ordinary year in Turkish politics. Therefore, a U.S. "seal of approval" of the Armenian genocide may change the outlook in both the presidential and parliamentary elections. Erdogan's neo-Islamists, for the neo-cons in Washington, are probably still the favored bunch to rule Turkey -- the role model. So, a move from the usual line in April would mean "Washington going against its own policy." The "g-word" would also mean unnecessary turmoil in Turkey that could hardly go in line with U.S. interests in this part of the world. A lot of trouble for no real gain…

6 -- There are quite a few countries in the world that have recognized the Armenian genocide. But an U.S. "seal of approval" will certainly have different repercussions in Turkey and elsewhere than, for example, the Slovak stamp. It will set a precedent, generate a chain reaction in other countries and probably have legal repercussions too; or at least make the basis for potential legal repercussions.

7 -- Ankara and Washington are already differ fundamentally on the Kurdistan Workers' Party (PKK)/Iraqi Kurdish Entity. The "allies" have diverging, not converging, interests as regards to the country Erdoğan says is even more important for Turkey than the European Union -- Iraq. The bureaucracy that keeps a pair of retired U.S. and Turkish generals busy under the guise of "special envoys to coordinate the fight against terrorism (PKK)" has in recent months proved to be "special envoys to delude the Turkish public that the Americans really intend to fight the PKK." If a U.S. "seal of approval" on the Armenian genocide adds to the Turkish perceptions of U.S. reluctance to fight the PKK, there would probably be a combined effect at a (negative) synergy size.

8 -- But how would the Turk "shoot?" That's another issue. The "unpredictable Turk" would probably be tempted to retaliate in ways no rational man can now think of. All sorts of governmental and public boycotts are possible. One can for a start predict, for example, a Turkish parliamentary resolution recognizing a Native American genocide. But who can guess what more could happen in this semi-sane country? Who can guess which "mad Turk" would attack what target that he deemed American -- an F-16 fighter that belongs to the Turkish Air Force? U.S. medicine that cures Turkish patients? Or would he randomly kill a few important Americans and spark a crisis unseen before on the Ankara-Washington axis?

The American has never so close to feeling tempted to call his Turkish friend's wife "a prostitute." True, he never said the Turkish friend's wife was faithful, but he has always refrained from using "that word." That was the modus vivendi between the two friends. It may not be so this spring and there may be a brawl between the two as never seen before.

Vartan Oskanian: Turkey And Azerbaijan Continue Isolating Armenia
Tatul Hakobyan
"Radiolur"
09.01.2007
Summing up Armenia's policy in 2006, RA Foreign Minister recalled several international events, which somehow influenced the foreign policy of our country. Minister Oskanian stressed the tension of Russian-Georgian relations, closing of land ways to Russia, the stance of the international community on nuclear programs of Iran, non-existent Armenian-Turkish relations and the closed border, political and military instability of the geographically neighboring regions - Iraq, Afghanistan, Lebanon, issues of energy security, as well as the talks on the settlement of the Karabakh conflict and the developments in the negotiation process.

The Foreign Minister described the development of the negotiation process as positive: it secured certain progress. The year 2006 reconfirmed that concessions lay at the basis of conflict resolution. The right for self-determination of Artsakhi people remains in the core of peace talks, which found its expression in documents on the principles of settlement.

The OSCE Minsk Group Co-Chairs paid seven visits to the region in one year.

The Presidents of Armenia and Azerbaijan held talks in Ramboulliet (France) in February and Bucharest (Romania) in June. In June the Foreign Ministers of the two countries met in Paris, and this can be conceived as the firs attempt to bring positions closer, Oskanian said.

In November the two Presidents met in the framework of the CIS summit in Minsk. The parties assessed the talks as generally positive.

When will the talks resume? Oskanian said that "a very preliminary agreement has been reached on the meeting of his Azeri counterpart in Moscow on January 23."

In the Minister's words, the stance of Yerevan on the Karabakh issue has not changed: "We keep our cautious optimism that in case of demonstration of necessary political will and recognition of the right of Artsakhi people for self-determination an agreement might be reached on fundamental principles."

Turning to Armenian-Turkish relations, Mr. Oskanian said no essential progress has been achieved, which can be ascribed to the policy of Turkey towards Armenia. What steps does Armenia undertake to secure some progress in these relations? "Turkey continues to associate the improvement of Armenian-Turkish relations with a number of preconditions, while Armenia stands for establishment of relation without any preconditions. Armenia has been repeatedly expressing willingness to hold talks to settle the problems and disputes existing between the two countries."

Besides, Minister Oskanian underlined that with their non-constructive policy Turkey and Azerbaijan continue isolating Armenia from regional projects.

The Foreign Minister said that in 2007 the international recognition of the Armenian Genocide and the issue of destruction of Armenian khachkars in Old Jugh will be essential in Armenia's foreign policy agenda.

"In 2007 we anticipate important developments in a number of countries, particularly France and US, connected with the recognition of the Armenian Genocide. The activation of the process of international recognition of the Armenian Genocide has caused serious anxiety among political circles of Turkey, making the latter arrange protest actions in and outside the country," Oskanian said.

The Foreign Minister did not agree that the existence of the issue of international recognition of the Armenian Genocide in Armenia's foreign policy agenda prevents the improvement of relations with Turkey. He said the main obstacle is the Karabakh issue.


---


Turkey Launches `Genocide' Investigation Against Taner Akçam
The Armenian Reporter
PARAMUS, NJ - Tanar Akçam, the first Turkish intellectual to recognize the Armenian Genocide as such, has become the latest to be investigated for `insulting Turkishness.'
The Istanbul newspaper Radikal has reported that an official investigation has been opened against University of Minnesota Akçam, who claims that the Armenian deportations of 1915 and following constituted a genocide. Radikal broke the story on January 9, 2007.
In an October 6, 2006, newspaper column in the Turkish Armenian journal Agos, Akçam criticized the prosecution of Agos managing editor Hrant Dink for using the term `genocide,' thereby `insulting Turkishness' under the notorious Article 301 of Turkey's penal code. Highlighting the term `genocide,' Akçam declared himself an accessory to the charges against Dink, and urged readers to join in Dink's support.
In response, Recep Akkus, an associate of ultra-nationalist attorney Kemal Kerinçsiz, filed a criminal complaint against Akçam based on penal code articles 301 (the `insulting Turkishness' provision), 214 (`instigation to commit a crime'), 215 (`praise of a crime and a criminal'), and 216 (`instigating public animosity and hatred').
Akçam replied in a deposition at the public prosecutor's office in Sisli on January 5.
Akçam is the author of A Shameful Act: The Armenian Genocide and the Question of Turkish Responsibility (New York: Metropolitan Books/Henry Holt, 2006), which has been widely and positively reviewed in the United States, and has brought a great deal of public attention lately to the author and the subject of the Armenian Genocide.
Radikal's newsbrief on the investigation launched against Akçam can be read online at www.radikal.com.tr/haber.php? haberno9558&tarih=09/01/2007. (The present article is based on a translation of the Radikal piece, produced by the Armenian Reporter.)


---


Pro-Armenian lawmaker says he will introduce genocide resolution soon
January 9, 2007
ÜMİT ENGİNSOY
WASHINGTON - Turkish Daily News
A leading pro-Armenian member of the U.S. House of Representatives has said he will soon introduce a resolution for recognition of the World War I-era killings of Armenians in the Ottoman Empire as genocide.

"We as a nation must ... acknowledge the Armenian genocide, and I will soon introduce a resolution in the House that will honor the victims and put Congress on the record," Adam Schiff, a California Democrat, said in a Friday statement. "I am hopeful that with new leadership in Congress we can finally get it passed."

The new U.S. Congress formed in nationwide elections in November opened on Thursday.

U.S. Armenian groups have already said they will seek congressional passage of at least one genocide resolution before April 24, designated by U.S. presidents as day of remembrance for the Armenian killings.

Earlier Armenian efforts for genocide recognition failed during the first six years of President George W. Bush's administration as then Republican House leadership prevented a full floor vote for the measures.

But Armenians' Democratic allies won a landslide victory in the Nov. 7 elections, winning the control of both the House of Representatives and the Senate.

And the new Democratic congressional leadership favors the Armenian position. New House Speaker Nancy Pelosi, another California Democrat, announced before the elections that she would back recognition of the Armenian genocide in the new Congress.

On the Senate side, Democratic majority leader Harry Reid and Joe Biden, who is due to become chairman of the powerful Senate Foreign Relations Committee, are both sympathetic to the Armenian cause.

"I think we have the best chance probably in a decade to get an Armenian genocide resolution passed," Schiff said earlier.

The Bush government, like earlier administrations, has declined to qualify the Armenian killings as genocide and urged Congress to refrain from passing a genocide resolution, saying such a move would damage ties with Turkey, a key strategic ally.

Turkey's public is extremely sensitive on Armenian claims, and successive Ankara governments have warned Washington that any congressional recognition of genocide allegations would lead to a review of the entire U.S.-Turkish relationship.

In a related development, a group of up to 20 Armenians held a five-day fast in front of the Turkish consulate in Los Angeles last week to protest against "Turkey's continued denial of the Armenian genocide," the Armenian news agency Asbarez reported. A large Armenian community lives near the Los Angeles area in California.


---


Democracy and peace initiative
January 9, 2007
Yusuf KANLI
As our great poet Nazim Hikmet said, we must be able to develop a new national picture in which we can find ourselves: 'Living like a tree, single and free, and like a forest, in brotherhood.'

This weekend a two-day "Turkey Seeking Its Peace" conference will be held in Ankara. The conference is a joint effort by some leading intellectuals of our country, including Turkish Daily News writer Professor Doğu Ergil, Vedat Türkali, Akın Birdal, Eşber Yağmurdereli and Turkish-Armenian journalist Hrant Dink.

Though they are invited to the opening session of the conference, we do not anticipate that President Ahmet Necdet Sezer, Parliament Speaker Bülent Arınç or Prime Minister Recep Tayyip Erdoğan will participate in the event, the opening remarks of which will be delivered by Turkey's highly respected writer Yaşar Kemal and Vedat Türkali and the closing remarks by Mehmed Uzun, yet another very important Turkish writer and intellectual.

At a time when there are reports that the separatist Kurdistan Workers' Party (PKK) is preparing to resume violence and there is frustration at all levels of the Turkish state with the failure of the United States to collaborate in the fight against the PKK presence in northern Iraq, this two-day conference -- held at Ankara's İçkale Hotel -- will provide all of us with an opportunity to make a reassessment of what's currently at stake.

On the first day, topics include "Resolution of disagreements through peaceful means," "Legal, political and economic approaches to eliminate the root causes of conflicts" and "The role of different communal segments in the creation of an atmosphere of peace," while on the second day "Media and the peace culture: Peace language and empathy," "Political assessments on peace culture," and "Programming peace" will be discussed.

There are, of course, elements in Turkey who are unfortunately allergic to the use of words such as "democratic opening" or "civilian initiatives" within the context of the Kurdish problem. However this kind of conference is imperative for the development of peaceful and democratic settlement perspectives with an all inclusive understanding rather than discriminative and totalitarian clichés, such has been proven wrong and unproductive over the past many decades. It is necessary not only for a solution to the Kurdish problem but for many of the social problems we have in our society.

It must be to the common benefit of each and every individual and segment of our society to explore peaceful and democratic resolutions of our existing problems. We have to develop an understanding that the resolution of our existing problems should be sought within the domestic dynamics of this country with an all-inclusive understanding, devoid of discrimination, that won't compromise social justice for the sake of social peace.

This country must learn that it is in all our best interests to develop a new social consensus based on peaceful and democratic coexistence, enabling all our differences to be reflected. As our great poet Nazim Hikmet said, we must be able to develop a new national picture where we can find ourselves in: "Living like a tree, single and free and like a forest, in brotherhood."

In many aspects this conference is a first for this country. First of all, it is neither a "Kurdish conference" of the Turks, nor it is a "Kurdish conference" of the Kurds. The composition of the speakers, as well as the people invited, reflects all this country's views and perceptions on this extremely important question and thus it could be argued that it is the first ever civilian initiative bringing together intellectuals from all across Turkey to discuss and exchange opinions on the peaceful resolution of a problem that has been giving pain to every segment of our people without discriminating on the basis of their ethnic or cultural background.

Indeed, developing an understanding that we are all partners in this pain might indeed be the sole way of finding a resolution based on dialogue, wider democracy and better understanding of each other's differences. Perhaps only through this kind of effort can we develop a new consensus that there is no difference in our mothers' pain, irrespective of where or how they lose their sons.

Unfortunately, this cannot bring about results overnight. It will require great effort and patience to see the seeds of peace and understanding grow and overcome the feelings of enmity and hatred. Without being distracted by the adverse propaganda that the conservatives will unleash against such initiatives, such efforts must be continued with the awareness that they are indeed doing a great service to this land and people.

hr>

Groundbreaking International Conference To Explore Economic And Social Consequences Of Opening The Armenia-Turkey Border
08 January 2007
Armenian International Policy Research Group
The border between Armenia and Turkey that was closed in 1993 has imposed economic and social costs on both countries, while possibly providing benefits to particular segments of each society. The closed border is becoming more significant from a geopolitical perspective in light of the Republic of Turkey's ongoing campaign to join the European Union and increased attention to developments in the transportation network of the south Caucasus region.

To explore the important issue of the closed border and the economic and social costs and benefits that it has imposed, the Armenian International Policy Research Group (AIPRG) has organized a conference entitled `The Economic and Social Consequences of Opening the Armenia-Turkey Border,' to be held on January 13-14, 2007, in Yerevan, Armenia. Co-sponsored by USAID, the Eurasia Foundation, and the UK Embassy in Armenia, the conference will present findings from six commissioned studies and nine other papers that aim to provide policymakers with an understanding of the costs of the current situation and the economic and social changes that border opening might bring, as well as ways that benefits could be maximized and costs be minimized once the border is opened. An international group of researchers, policymakers, and other stakeholders will participate in the event as both presenters and audience members, hailing from Argentina, Armenia, Belgium, Cyprus, Georgia, Romania, Turkey, the United Kingdom, and the United States. A robust discussion of this regionally and globally important topic is expected.

The conference papers evaluate a range of economic and social impacts. Several studies explore the effect of the closed border on transport costs and trade flows. One of these studies proposes a phased strategy for opening the border that is economically beneficial and also preserves or enhances security for the two countries, as well as other countries in the region that will be impacted (Georgia, Iran, and Russia). Another study evaluates the potential for trade between Armenia and various Turkish provinces and makes a surprising yet plausible finding.

Additional findings relate to:
- The impact of the lack of normalized relations between Armenia and its neighbors on foreign direct investment and military spending. An end to the regional `cold war' would lead to a reduction in the level of external conflict risk, increase the level of foreign direct investment in Armenia by 50%, and result in a significant reduction in military spending that could be spent on other important social needs.
- The effect that border opening and relationship normalization could have on regional migration and expansion of labor market opportunities.
- The sectors of the Armenian economy which might win or lose from border opening.
- The challenges facing the public and private sectors in managing border opening.
- The factors affecting Armenian public attitudes towards border opening, particularly in the northwestern Armenian community of Gyumri.
- The dynamics and outcomes of border opening, with a case study of the opening of the internal Cyprus border. Serving as distinguished keynote speaker of the conference is Dr. Gary Hufbauer, Reginald Jones Senior Fellow at the Institute of International Economics. Prior to his appointment at IIE, Dr. Hufbauer served as the Marcus Wallenberg Professor of International Finance Diplomacy at Georgetown University as well as Deputy Assistant Secretary for International Trade and Investment Policy of the U.S. Treasury. He has written extensively on international trade, investment, and tax issues. The conference will also present a roundtable discussion on border opening that will bring together private-sector businesspeople from b ditional information about the conference and AIPRG is available at www.aiprg.net.



---


Turkish Scholar To Discuss Armenian Genocide
08 January 2007
Fresno State News
Dr. Taner Akçam, often described as the first Turkish scholar to call the 1915 massacres of Armenians by the Ottoman Turks a genocide, will speak at California State University, Fresno at 3 p.m. Sunday, Jan. 21. Akçam, a visiting professor at the University of Minnesota, will speak about his new book, Shameful Act: The Armenian Genocide and the Question of Turkish Responsibility in the Leon S. and Pete P. Peters Educational Center, which is in the Student Recreation Center (at Shaw and Woodrow avenues). The lecture is free and open to the public. Free parking is available in Lot V. Akçam made use of Turkish, European and American records to tell the full story of what the Ottoman Turks actually planned, intended and did to their Armenian population. One of the very few Turkish historians to acknowledge the genocide, he follows the chain of events that led to the killings and reconstructs their systematic orchestration by government officials, civil servants, party loyalists, state-run local militias and the army. A sociologist and historian, Akçam was born in the province of Ardahan, Turkey in 1953. He became interested in Turkish politics at an early age. As the editor-in-chief of a student political journal, he was arrested in 1976 and sentenced to 10 years in prison. Amnesty International adopted him as one of its first prisoners of conscience, and a year later he escaped to Germany, where he received political asylum. In 1988, Akçam began work as a research scientist at the Hamburg Institute for Social Research. While researching the late Ottoman Empire and early Republic, especially the history of political violence and torture in Turkey, he became interested in the Armenian Genocide. In 1996 he received his doctorate from the University of Hanover with a dissertation entitled "The Turkish National Movement and the Armenian Genocide Against the Background of the Military Tribunals between 1919 and 1922." He has been a visiting associate professor of history at the University of Minnesota since 2002. Akçam is the author of 10 books and numerous articles in Turkish, German, English and other languages. Copies of ~SA Shameful Act~ will be on sale at the lecture.


---


The Armenian Genocide Issue Central Topic Of American And Turkish Authorities
Yerkir 08.01.2007
YEREVAN (YERKIR) - Although the Turkey-US relations face the question of the future of Iraq, the Turkish "Radical" considers that the upcoming discussions of the Armenian Genocide lay in the core of these relations.

According to the newspaper, the question of participation of the Kurdish Workers' Party (PKK) in the high-level meetings between Turkish and American authorities is no more important. Instead, the main topics of these meetings are Iraq, Iran and especially the possible recognition of the Armenian Genocide by the US Congress.

The newspaper wrote that if before US President George Bush managed to convince the Republican Speaker of the House of Representatives not to hold discussions on the Armenian Genocide, then after the victory of Democrats House Speaker Nancy Pelosi will hardly yield to Bush pressures. Therefore, the possibility of adoption of an Armenian bill by the House is extremely high.

The US Government is still considering Turkey's steps in case of recognition of the Armenian Genocide and is calculating the damage to US interests.


---


An early look at US presidential hopefuls
January 7, 2007
Gore (if he runs) and McCain appear to be best picks for Turkey
ÜMİT ENGİNSOY
WASHINGTON - Turkish Daily News

In the run-up to the U.S. presidential election in 2000, many analysts here viewed Republican President George W. Bush as a better choice than Democrat Al Gore from a standpoint of potentially stronger U.S.-Turkish relations, given the Republican Party's traditional security-minded approach, valuing Ankara's strategic position. Then Bush's arguably flawed move to invade Iraq changed the whole Middle East and indeed the world, straining ties with Turkey. In hindsight a Gore presidency might have made the world a different and probably better place, most of the same analysts now argue.

So it is a risky business to try to predict who may win the next U.S. presidential election and who might be a better choice for Turkey, almost 22 months before the polls. But it may still be useful to have an early look at the presidential hopefuls for the 2008 election and their present views on Turkey-related matters. In addition this analyst will also take the risk of proposing the best picks from Turkey's perspective.

On the Democratic side, former Senator John Edwards, vice presidential candidate in the party's failed 2004 bid and Delaware Senator Joe Biden, who will become chairman of the Senate's powerful Foreign Relations Committee in the new Congress, are the only prominent politicians who have declared their candidacy.

But the real frontrunners are Hillary Rodham Clinton, a New York senator and wife of former President Bill Clinton, and Barack Obama, a black senator from Illinois and the latest rising star in U.S. politics, neither of whom have officially announced their positions yet but are both seen as certain candidates.

Gore is a complete unknown at this point, but if he runs, he is believed to have a chance to win the Democratic ticket. It is unclear whether Massachusetts Senator John Kerry, who lost to Bush in 2004, will seek another chance.

On the Republican flank, no leading figures have officially announced their candidacy, but the early frontrunners already include Arizona Senator John McCain, Rudy Giuliani -- New York's popular former mayor -- and Mitt Romney, Massachusetts' outgoing governor.

Newt Gingrich, a former speaker of the House of Representatives and a darling for the party's conservative wing, may also run.

Among Democratic hopefuls all key figures, with the exception of Gore, view the Armenian killings in the Ottoman Empire in World War I as genocide and back the Armenian cause. Gore, as a senator earlier in his political life also supported genocide claims against the Turks, but as vice president in Bill Clinton's administration he staunchly stood with Washington's official policy not to alienate Turkey. Among the Republicans, Giuliani has been courting the Armenians.


Hillary Rodham Clinton, 59:

She has emerged as the top presidential contender in the Democratic Party over the past year, raising major funds for her successful Senate re-election bid in November. During her first six years in the Senate she has sought to build an image as a security-minded and centrist Democrat to attract conservative voters.

But in the Republican south she is still seen as an incurable liberal -- a term that is used pejoratively in U.S. politics, not as it is in Europe. Clinton originally backed the Iraq war but has recently increasingly accused Bush's administration of incompetence. Her main disadvantage is her gender, as it is unclear whether America has reached a sufficient level of maturity to elect a female president, according to analysts. Although she is loved by most Democrats, her Republican adversaries like describing her as an irreconcilable and confrontational person, qualities not admired by the vast majority of Americans.


Barack Obama, 45:

The only black member of the Senate. Son of a Kenyan father and a white American mother, he was born in Hawaii and raised in Indonesia after his parents' divorce. The youngest of all presidential hopefuls and a relative latecomer to national politics, he was elected senator in 2004. Over the past six months he has emerged as a strong centrist and responsible politician, a voice of common sense. He backs a phased withdrawal of U.S. troops from Iraq but has been careful enough not to be identified with the left. Despite his frontrunner position in his party, like in Hillary Rodham Clinton's case, it is not clear if the American people are ready to elect a black president.


John Edwards, 53:

He may benefit from Clinton's and Obama's disadvantages. When he was John Kerry's sidekick in the 2004 elections, many Democrats liked him more than Kerry. Basing his rhetoric on populist themes, Edwards is the labor movement's favorite. His southernness as a former North Carolina senator is an advantage. In a strong, multi-candidate competition in the party, he may come up as a surprise winner. He wants U.S. troops back from Iraq.


Al Gore, 58:

He has emerged as a major intellectual figure after his failed presidential bid in 2000. Since the very beginning, he has consistently and unwaveringly condemned the plans for war in Iraq and later the invasion and aftermath. Gore is a top advocate for environmental protection, campaigning for measures against global warning. Liked very much by the left and environmentally conscious groups, one of his main disadvantages is his "unknown commitment to politics." In other words, it is not clear if he will care to run for president. Further more, conservatives hate Gore, making it hard for him to win bipartisan support. Still, Bush's continued war blunders and a reacting American society's possible move to the left may eventually hand him the presidency, providing he bothers to run. Republican adversaries question Gore's "emotional stability" in efforts to discredit him.


Joe Biden, 64:

He plans to corner Bush in Iraq hearings at his Senate Foreign Relations Committee later this month. So far he does not have a remarkable backing, but Bush-bashing may help him. He is a staunch supporter of the U.S. forces' withdrawal from Iraq and Iraq's division into three very loose statelets; Shiites, Sunnis and Kurds. His voting record during his long years at the Senate has been consistently anti-Turkey, and according to insiders he is known for his personal dislike of the country. A Biden victory is a remote possibility.


John Kerry, 63:

Continued with his political blunders after his ineffective presidential bid in 2004 and is another long shot like Biden, if he decides to run again. Representing mostly northeastern Democrats, he wants an urgent exit from Iraq.


John McCain, 70:

The oldest politician among all presidential hopefuls. A staunch and consistent supporter of the Iraq war from the beginning, McCain says the United States has a strategic and moral responsibility to stay in Iraq until an acceptable level of stability has been reached, although it is not clear if this mission is feasible. He is strongly against Iraq's disintegration. McCain also is a hawk on Iran, open to the possibility of air strikes. He famously has said that "the only option worse than military action [against Iran] is a nuclear armed Iran." But insiders say that McCain also can be a realist, meaning he is able to admit his mistakes if facts persuade him. Although a conservative, he does not represent a specific faction in the Republican Party. His independent-mindedness has caused him to be seen as a maverick. McCain also respects Turkey and has a fondness for it despite the Iraq dispute, according to people who personally know him. His largest weakness is his age.


Rudy Giuliani, 62:

One of America's most popular politicians, admired for his work as mayor of New York and his "brave" image in the wake of the Sept. 11 terrorist attacks. He managed to combine his heavy-handed tactics in fighting crime in New York with a moderate and reconcilable public face. Early polls show Giuliani as the likeliest holder of the Republican presidential ticket, thanks to a public belief in his managerial skills. But as a liberal politician in Republican standards, supporting abortion rights for example, he does not represent the party's traditional conservative grassroots. But changing political attitudes after Bush's eight years of controversial presidency likely will benefit him. His views on Iraq and related issues are unknown.


Mitt Romney, 59:

Beginning to work on his presidential campaign after he formally quit as governor of Massachusetts on Thursday. Managing to win the governorship election in 2002 in this northeastern state of a heavily Democratic tradition, Romney has shown that he can win bipartisan support. Originally a centrist, he has been courting the conservatives in recent months in expectation of his presidential run. But his largest disadvantage is his religious sect: As a Mormon he will face hardships in winning the conservatives' backing. His position on Iraq is not known publicly.


Newt Gingrich, 63:

Became a legendary figure for conservatives when he engineered the House of Representatives' 1994 takeover by the Republican Party. He has extremely hawkish views on Iraq and Iran and believes that World War III is already a reality. Gingrich is known for his special respect for Mustafa Kemal Atatürk,the founder of modern Turkey. He is unlikely to win bipartisan backing and at this point is considered a long shot.

Among all these figures, this analyst's personal picks are Gore and McCain. Although the two men have mostly opposite views of the world, what unites them is their intellect, a feeling of responsibility (if in office in Gore's case), a higher degree of integrity and a reasonably favorable view of Turkey than other potential candidates.

But they are not the likeliest winners in their respective parties. In the Democratic Party, analysts view Clinton, Obama and Edwards as early frontrunners, while in the Republican Party Giuliani seems to be the leading figure. How the Iraq war develops will have a key impact on the presidential race, and a much clearer vision may appear only in late 2007.


---


MIT, 'Turkey's CIA,' celebrates 80th anniversary
Sunday, January 7, 2007
ISTANBUL - Turkish Daily News
Yesterday was the 80th anniversary of the founding of Turkey's National Intelligence Organization, an agency whose responsibilities correspond to those of both the CIA and the FBI. MIT (Milli İstihbarat Teşkilatı) was established on Jan. 6, 1927, although preparations began in 1925 with a secret command from Turkey's founder, Mustafa Kemal Atatürk. However, experts note that the new intelligence agency of the republic was in fact the continuation of the Ottoman Teşkilat-ı Mahsusa (Special Organization), created in 1913 under the imperial "War Department." The mission of the Teşkilat-ı Mahsusa was to suppress "subversion" and "possible collaboration" in Ottoman society with external enemies, defined as Arab separatism and Western imperialism. The officers working for this organization have also been accused by the Armenians over involvement in the events of 1915.

Over the years, MIT kept the spirit of watching over society to prevent collaboration with foreign enemies, and that's why it has been a cause for suspicion among many Turks. There are urban myths about MIT's ability to tap any phone it deems necessary and to penetrate any organization it finds untrustworthy. MIT's profile as a closed box, with no official buildings, visible acts or operations or any communication with the public only helped thicken the curtain of suspicion. There is also a widespread conviction that MIT is dominated by Circassians, one of the many ethnic groups that constitute the mosaic called the Turkish nation.

During the early '90s MIT initiated a glasnost policy under the leadership of its new leader, Undersecretary Sönmez Köksal. (MIT is run by an undersecretary, or "müsteşar," who reports directly to the prime minister himself.) Under Köksal and his successor, Şenkal Atasagun, MIT opened itself to the public by putting a sign outside its door, establishing a press room and a Web site. The organization is currently headed by the Diyarbakır-born Emre Taner. Like his predecessors Köksal and Atasagun, Taner is not an armed forces man; he is a political science graduate. Before the '90s, though, virtually all MIT undersecretaries were former military officers.

Currently some experts are criticizing MIT for taking its glasnost to extremes and exposing itself too much. Its Web site (www.mit.gov.tr) for example, gives a wealth of information on MIT employees, such as how they live, how many of them are female and whether they carry guns. A terrorism expert, Ercan Çitlioğlu, head of Bahçeşehir University's Strategic Research Center, emphasizes that the "secrecy" that MIT has always been criticized for is an indispensable trait of the intelligence business. "It is not good for the public to learn everything that government agencies do," Dr. Çitlioğlu warns. "Too much transparency will be detrimental to security."

Bülent Orakoğlu, the former chief of police intelligence, argues that the preeminence of MIT will be recognized in the coming years. "Before Sept. 11, the importance of intelligence was on the decline globally," Orakoğlu notes. "The Americans had abandoned what we call 'street intelligence' and focused only on technology." The terrorist acts of Sept. 11 showed the Americans that this was a big mistake, he added, and they refocused on spy games, which also affected the global concept. He also argued that Turkish intelligence services could have prevented the synagogue bombing of 2003 if they had had more people "on the streets."

Perhaps, then, MIT will have more people on the streets in its next eight decades.


---


Armenia: Potato Democracy
Institute for War and Peace Reporting,
UK Jan 4 2007
Politicians' charitable activities - which include handing out potatoes - are dismissed by some as attempts to win over voters.

By Marianna Grigorian and Gayane Abrahamian in Yerevan

Armenia is due to hold parliamentary elections this spring and political parties have already begun a series of public relations activities that they describe as `charity' but their opponents say amounts to buying votes.

The committee of the Council of Europe's parliamentary assembly monitoring Armenia's compliance with council standards has drafted a resolution, to be put to the assembly in January, warning the Armenian government that it will be paying close attention to the coming poll.

The proposed resolution says that the assembly is `disappointed that, since Armenia's accession to the Council of Europe in 2001, not a single election held there has been deemed fully free and fair'.

`It is essential that the next ballot should at last comply with European standards for free and fair elections, as proof of Armenia's progress along the road to democracy and European integration,' continues the text.

In Armenia itself, however, accusations of malpractice are already beginning, several months ahead of polling day. In past elections candidates were accused of buying votes by distributing sugar, flour or money to voters, but this time a much more sophisticated campaign is taking place.

In October, the Bargavach Hayastan (Flourishing Armenia) party led by Gagik Tsarukian, a member of parliament and one of the richest and most powerful men in Armenia, announced it was launching a programme for developing villages.

On the grounds that drought had prevented peasants from storing seeds, Tsarukian's party began distributing winter wheat and potatoes in ten regions of Armenia. Bargavach Hayastan also launched a programme of providing free medical services for the residents of these regions.

Pensioner Marusya Karapetian who lives in Aparan 60 kilometres northwest of Yerevan is delighted.

"Neither my husband nor I have seen a doctor for 15 years,' she said excitedly. `We were dying of pain but we did not have enough money to visit a doctor. Tsarukian is a good man. He is treating us medically and he is giving out potatoes so at least we have something to plant."

Tsarukisan's political opponents are already attacking his initiatives. Member of parliament Shavarsh Kocharian charged, "Hungry people will swear by the name of the person who helps them. Of course, they will vote for the man who helps them. Everything has been very well thought out.'

Tsarukian responded in an interview on public television, "They are just condemning a person who is getting things done. You need to work, to present your programme to voters, learn their opinion and only then can you start counting how many votes you'll get."

His other initiatives have included sowing wheat and the setting up of a fund for impoverished students. And all his charitable activities are getting generous television coverage

Other political leaders have been employing their own television channels to whip up support.

Tigran Karapetian, chairman of ALM holding company and chairman of the People's Party, has been using ALM television for four years to promote his own charitable initiatives. The slogan "Be good to people at all cost' sounds out from television screens with an image of Karapetian and soulful music. The channel declares that his activities are private and not political.

In a programme entitled Music Box and funded by Karapetian, children from villages are given the opportunity to perform on television, irrespective of their singing or reading abilities.

Karapetian has also been organising trips for provincial residents, mainly pensioners and the poor, in minibuses to visit Lake Sevan and other sights. All the excursions are scrupulously covered by the television station, which presents Karapetian as a "saviour with a big heart and a kind person".

"As a private person, I have given 3,000 dentures to pensioners and spectacles for those with poor eyesight," declared Karapetian.

Stepan Zakarian, a member of the Justice faction in parliament, roundly condemns Karapetian's activities.

"Tigran Karapetian has transformed the whole election process into a farce,' he said.

Zakarian has also criticised defence minister - and possible future president - Serzh Sarkisian for his involvement in opening a water supply system in the village of Tsakhkahovit last November instead of dealing with his defence portfolio.

`Instead of thinking day and night about how to increase our country's military budget, the defence minister opened this water system. In the meantime, Azerbaijan's military budget is ten times as large as ours,' he said.

The governing Republican Party of Armenia has also been engaged in controversial charitable initiatives, presenting provincial educational centres with computers and laboratory equipment.

But the party spokesman Eduard Sharmazanov denies it has anything to do with the election campaign. "This programme is just aimed at improving the quality of education. We started it in 2006," he said.

It is hard to distinguish between genuine charity and political exploitation of voters. Armenian political figures have begun their charitable efforts six months before campaigning is allowed officially, enabling them to present it as not being connected to the coming poll.

Samvel Nikoyan, a leading member of the Republican Party, said that he disapproves of the charitable initiatives, in particular the distribution of potatoes and wheat, but there is no way of legally preventing it.

"I am afraid that a political and ideological contest will become one for the distribution of seeds," he said.

Armen Rustamian, a leading member of the Dashnaktsutiun party, said, "If people get potatoes and go to the elections with them, these people will have a potato government and a potato democracy."

Marianna Grigorian and Gayane Abrahamian are reporters for Armenianow.com in Yerevan.


---


Plans for European far-right group intensify
08.01.2007
Honor Mahony
The European Parliament looks set to have the first far-right grouping within its corridors by mid-January, with MEPs from new member states Bulgaria and Romania helping to make the formation possible.

Under EU rules, there need to be at least 19 MEPs from five different member states for a political group to be formed.

The bloc's 1 January expansion means that the group-in-making is likely to get one MEP from Bulgaria's extreme Ataka party and five MEPs from Romania's nationalistic and anti-Roma Greater Romania Party.

Attempts to form a far-right political party in the Brussels assembly have been on-going for years but have generally been hampered by divisions among the various national groups and the lack of a common political platform.

But according to Austrian MEP Andreas Moelzer, who has been one of the main proponents of forming a European far-right movement, the group could be established on 15 January and is expected to be called "Identity, Sovereignty and Transparency (IST)."

Mr Moelzer told Austrian news agency APA that the new group is expected to be headed by Bruno Gollnisch, a member of France's National Front.

There are "still a few imponderables, but it is pretty much watertight," Mr Moelzer told APA of the 15 January plans.

He said the group is likely to have at least 20 members and will have a "minimal consensus" programme being broadly against immigration, against Turkey's EU membership, against the EU constitution for its "tendencies...towards a central government."

The loose programme marks the disharmony between the different national elements with one of their main motives for forming a group being to get more say in the European Parliament.

"It is more a technical than a political group," Alessandra Mussolini, grand daughter of the facist Il Duce, told APA.

"We are mainly getting together out of necessity. Survival is only possible in a political group," she added, referring to the fact that groups have a right to more funds and political positions in the European Parliament, something non-attached MEPs do not have.

Should the far-right party get off the ground, it will bring together a motley group of politicians.

Mr Gollnisch is waiting for a court verdict on charges of questioning the Holocaust. Bulgarian would-be member Dimitar Stoyanov late last year circulated a derogatory email in the European Parliament about "Gypsies" after a Hungarian Roma MEP was nominated for MEP of the year, while the Greater Romanian MEPs come from a party whose leader, Cornelio Vadim Tudor, has drawn attention for his racist tones.

Other MEPs that may join the group include two independent members, Italy's Luca Romagnoli and the UK's Ashley Mote, as well as MEPs from the Flemish Vlaams Belang.


---


Counteraction to International Recognition of Armenian Genocide Turkey's Political Priority
09.01.2007
PanARMENIAN.Net
The activation of international recognition of the Armenian Genocide has provoked serious disturbances in the political circles of Turkey, which have launched an intensive campaign to deny the Armenian Genocide both within the country and outside of it. As is mentioned in the RA MFA annual report on Armenia's foreign activities in 2006, the counteraction to the international recognition of the Genocide is included in a number of political priorities of Turkey. Turkish Foreign Minister Abdullah Gul confessed that during the coming 10 years the most important problem for Turkey will be the international recognition of the Armenian Genocide, and as a consequence, the worsening of relations between Turkey and third countries. In this regard Ankara has initiated elaboration of a state countermeasure program, which according to the Turkish side, does not exclude the possibility to apply to international instances. Azerbaijan also has joined to Turkey's efforts aiming at opposing international recognition of the Armenian Genocide: in Turkey and a number of other countries have taken place Turkish-Azeri joint discussions, state and public structures of both countries have implemented different measures. In contrast to the Armenian Genocide Azerbaijan with Turkey's assistance pushes through the so called 'Azeri genocide at the beginning of 20th century and in 90ies', emphasizing on the events in Khojalu.

Armenia takes every necessary steps to neutralize Azeri and Turkish anti-Armenian moves and propaganda.


---


Faruk Logoglu: Turkey and Azerbaijan should start joint fight against Armenian lies
APA
10 Jan. 2007
"Both the House of Representatives and the Senate are headed by democrats who used to support Armenians. Submission of the draft law on so-called Armenian genocide to the House of Representatives was always prevented.

But now the probability of its submission and approval is high. Because, we are aware that the House of Representative and the Senate promised Armenian lobby to consider the issue", former Turkish ambassador to Azerbaijan and the USA, Eurasia Strategic Research Center Chairman Faruk Logoglu told APA's bureau.
He considered that the approval of the draft law on so-called genocide is impossible as congressmen and senators do not want to harm Turkish-US relations. Regarding year 2007 as an "intermediate year", Faruk Logoglu said that 2008 will be more dangerous. As this is the presidential election year in the USA, Armenians will try to obtain candidates' promises. So their chance to legitimate the "Armenian genocide" will increase. He also pointed out the necessity for all Turkish governmental organizations, Parliament, political parties and NGOs to start fight to prevent the approval of the draft law in the US Congress.

"Turkish delegations should be sent to the USA in order to deliver truth to the congressmen. Because, they know the issue as Armenians informed it. Our embassy in the USA will take appropriate steps and we should join them", he said.

Faruk Logoglu also answered the question on how Azerbaijan and turkey should join their forces.
"The governmental and non-governmental organizations should work in coordination. The common target should be productive actions with the US congressmen", he noted.


---


U.S. Congress To Mull New Armenian Genocide Bill
Aram Vanetsian
Los Angeles
ArmeniaLiberty
10, January 2007
Buoyed by the Democratic takeover of the U.S. Congress, pro-Armenian members of the House of Representatives will re-introduce this month a draft resolution recognizing the World War I-era killings of Armenians in Ottoman Turkey as genocide.

Their Armenian-American backers are confident that the new House leadership will not seek to block the bill which is certain to anger Turkey and prompt strong objections from the administration of President George W. Bush.

Its language is expected to be virtually identical with that of two resolutions that were overwhelmingly approved by the House International Relations Committee in September 2005. Their passage by the full House was subsequently thwarted by the White House and leaders of the then Republican majority in Congress. One of those resolutions was co-sponsored by 140 lawmakers and called on Bush to "accurately characterize the systematic and deliberate annihilation of 1,500,000 Armenians as genocide."

The new House speaker, Nancy Pelosi, is a longtime advocate of Armenian issues who has supported such resolutions in the past.

"Prospects for [the passage of a genocide resolution] this year are certainly better than they have been in recent years," said Bryan Ardouny, executive director of the Armenian Assembly of America, a Washington-based lobbying group.

Ardouny told RFE/RL that the draft resolution will be introduced later this month by the two co-chairmen of the congressional Armenian Caucus and two other congressmen known for their close ties with the Armenian community in the United States. He said that unlike its previous analogues, the new legislative measure is a mere "House resolution" that does not have to be endorsed by the U.S. Senate and signed into law by Bush.

Ardouny insisted that its passage by the lower chamber of Congress would still amount to official U.S. recognition of the Armenian genocide. "I would certainly consider congressional recognition of the genocide to be official recognition," he said.

The Armenian Assembly and other Armenian-American advocacy groups have for decades been campaigning for such recognition. They nearly succeeded in that endeavor in October 2000 when a last-minute intervention by then President Bill Clinton scuttled the almost certain adoption of a relevant congressional bill.

"I think we have the best chance probably in a decade to get an Armenian genocide resolution passed," Congressman Adam Schiff, a California Democrat, was quoted by the Associated Press as saying late last month.


---


I am not guilty
Vahe Avetian
15.12.2006
Burbank, Los Angeles, USA

Your honor,

I was charged for battery from the beginning, which was classified as felony. The pretrial showed that it was not the case and I was kindly suggested by you to agree to accept a mister minor which would result in 12 anger management courses and some community service for some 120 hours, which would result also in criminal record in my personal file, as my dear lawyer explained.
I was not aware in any thing like that before, because I have no experience in courts, I never heard before those phrases and terms mentioned above and steal may not understand lot of things in juridical system of USA: I am a Swedish citizen, English is my fourth language by quality of writing and verbal expression in the line of 4 languages I handle. Never was arrested before, never was tried and convicted. My criminal record is 0 and I never thought that something like this is going to happen with me. I learn now with each day, with each pretrial process.
Thank you for your kindness your honor and the advice, but steal I didn't accepted your suggestion, because I didn't do any thing to be convicted and there is no way for me to accept being a criminal. I am not a criminal, never was and never am going to become one.

Your honor,

Some later, I was advised by you to pass voluntarily 12 anger management courses, make 40 hours of community service and the mister minor charges which were reduced from felony, may become infraction and I may escape from having criminal record.

Thank you your honor for your kind advises, but I am sorry to tell, that I can't accept the last advice either, because in spite of your kindness, I steal want to admit that I didn't do some thing wrong. I wanted to speak peacefully, was hindered, pushed, kicked, hit from behind, arrested and was thrown to jail. If a crime took place in that evening, it was not committed by me, but against me, against my fundamental human right of free speech and my freedom.
I simply don't want and can't accept guilt in some thing which I didn't do.

Your honor,

I am a single man, singular human being, a writer of a small tribe, living among many others in USA and am not some one of a kind who is considered as very important person - VIP. I realize objectively that no one want to be bothered for a small case like mine, parallel with the major problems that this country is facing here in USA and not less internationally, but that does not make me to think that I need to accept a guilt, when I know, that I am not guilty.

It is extremely hard for me to expose the whole complication of my case, since it is considered as a minor event among many others in Los Angeles and no one want or bothers him or her self to invest time to dig in it, but I know that it starts two decades ago, resulting today in this trial. I went a life long experience of being chased by criminal regimes ruling my country of origin, Armenia, before it came to this trial, which is masterminded with simple calculation, which is to hinder me to attend parliament elections in the springtime next year in Armenia and the presidential ones some later. I declared my intention to do so several times previously in several articles of mine and delivered them world wide through the internet. Newspapers and TV were and are closed for me as for any other dissident and dissent in general in the hostile and criminal surrounding, which is the self-appointed leadership of my country.

Considering the fact that I stuck in USA and probably going to stay some months more because of the trial: we may say that criminal regime is very successful in its plans and the wearied thing is that they use American legal system for that and American citizens with Armenian origin are involved in the masterminding and design of my trial. Those citizens are organized in "Dashnak" (Armenian Revolutionary Federation – ARF) party, they influence politics and elections in Los Angeles and nation wide, silence their coo citizens Americans with Armenian origin and others, who dare to criticize the criminal regime in Armenia. Their lobbing activities result to decisions of American leadership to provide the second largest per capita support of American taxpayers to a criminal regime, which is systematically violating dignity of people and human rights and the most fundamentals of them – Freedom of Speech and right to live. In spite of their pretending as being "Americans" in lobbing activities, they use to be anti-American in any other case, place, any time, as soon they have the opportunity to brainwash people and deliver anti-American propaganda.

The party (ARF) violates fundamental human rights with free hands here, in USA, hindering American citizens and guests from friendly nations (Sweden in my case) to express their views and no one of them was charged and convicted yet for the crimes they commit systematically in several decades. They are also known to be involved There are many cases known in Armenian community when they beet people because they dared to speak and charge them later with fabricated cases. Armenians of community tell me, that ARF has its own people in police, decision making and executive bodies. A candidate to the congress in the recent elections, whom I told about my case, told me: - Vahe, be careful with ARF, they are mafia and they have long hands, reaching every where in Los Angeles.
There are two explanations for the silence of my fellow Armenians:

The tribal mentality which results to an opinion that no one shall talk negatively about "our inner" problems, but not less because of policy of frightening and terrorizing of those, who dares to express views which are considered as opposite to the party line of ARF, which is dictated by the central structure of the organization, from abroad. It is up to American security structures to find out: exactly what country or countries. I personally express my willingness and readiness to provide any information to the above mentioned bodies, if there is an interest. I wrote plenty of articles on the issue.

I my self am frightened severally during my stay in Los Angeles, USA. Unknown people meat me in the cafés, restaurants, streets of Glendale, when I am alone and worn me systematically, that I'll be beaten, killed, thrown to the jail, if I continue my political, social, cultural activities and expose the crimes committed by Armenian junta, their integral part ARF and their brunch branch here, in USA. There are many facts known to me and Armenian communities world wide worldwide, that the regime and integral parties of it are under the control of FSB, a transformation from the previous Soviet KGB. There are many indications telling us that the agents of those are present in EU and USA and dealing with free hands, wile misusing their new citizenships: European and American.
They misuse the cause of Armenian Genocide to hinder every one from criticism towards Armenian leadership. They misuse the kindness of people, who think in terms: they are already bitten???, let forgive them for minor faults, which are not minor at all in reality, but are organized crime, which is thoroughly covered up by Armenians, because they are frightened, scared for their lives and the danger of becoming outcasts: - an undeveloped tribe, which is not yet recovered form the wounds of Genocide – is my personal explanation. We shall not show our dirt to others: - is the main concern of those.

Well, I went out from the tribe in late 1992, when I was exiled from the country because I dared to think independent independently. Since then I wrote 6 books and because of them I am a "persona non grade grata" in my motherland and in the Armenian tribal and hostile communities world wide worldwide, but that never hinders me to go on, expose the evil and continue doing what I was doing during the last couple of decades of my life, since my conviction is: absolutely nothing shall excuse violence, organized crime, propaganda and masterminding of massacres, which are going on in Armenia and the surrounding.

The party (ARF) is covering up all crimes wile misusing the Genocide issue of Armenians, happened 100 years ago, but they keep silence about on going genocide now, systematical and intentional depopulation of their own motherland, trafficking, organized crime, money laundering, receiving kickbacks from the "charity" actions through telethons, where they convince fellow Armenians in Europe and USA to collect and to hand over millions of dollars and euros to criminals in Armenia. Those who organize those events are personally involved in dirty businesses in Armenia, which are providing unlimited access to uncontrolled money laundry machine. The party of "dashnaks", ARF is deeply involved in the crime and they want to set me up now, because I dared to write and expose their crimes in several years and they do that with American hands today. They misuse the American good faith towards fellow humans – the cultural heritage of friendly nations of Europe and USA - the democracies.

That party (ARF) is participating in all those crimes mentioned above, wile while being in coalition with the self declared government and the American branch of it is busy with misleading American people and their leadership here. They have two goals: first, to control and subdue the Armenian-American community according to the policies of the Armenian junta, a small part of which is their attempt to control the city structures in Glendale, and second, to mislead the US government and secure US foreign aid, taxpayer money, to the junta. This plan has received the blessing of Russian authorities, who are partners in sharing this wealth under the pretext of economic projects in Armenia. It is also used to finance the lavish lifestyle of the junta. They take orders directly form the Armenian junta, which is deadly scared of any possible dissent. They know perfectly well, that as soon a legal authority settles in the country, many of them are going to be put under trial, and not less many Armenian Americans here, because Armenian legal state is going to provide intelligence to the respective bodies of the friendly nations about crimes committed by those: money laundry, kickbacks, tax paying avoidance.

Your honor,

I came this far in this letter and I understand how troubled you may become, if you read until this line. I do not exclude that you wouldn't and may think that a minor event in Glendale public library can't be significant enough to be connected with the problems I mention. Well – it is.

The bad thing for me is that I haven't delivered even a small part of all data existent about the issue and already am advised to accept my guilt and go away with peace, and be contented that some hours of anger management courses, some hours of community service and possible absence of criminal record in my personal file.

I can't your honor. I can't agree with the advice, not because of luck of respect, but because of my duty of public servant, which I was during the last 20 years of my life, both in Armenia and Sweden. In the first country I was a war veteran, fought in the war for independence against Soviet Union, an archenemy of USA, which was called "The Empire of Evil" by the one of the greatest leaders of this country: Ronald Reagan - my deep respect to his remembrance.

I was never thanked for the services, never expected.
I was with and founded the first party of the independent Armenia – The Republican party and was among its leadership until the day of my exile in late 1992, because of my refusal to participate in crime and corruption and sharp criticism of those phenomena, penetrating us after the devastating earthquake and the war. The party of dashnaks, ARF, was one of the most responsible in those crimes, and exactly that is why they were stamped as a terrorist organization by the first president of the country and were forbidden. Several members of theirs were jailed. Some of those jailed, were left out from the prison lately and took leading positions in now days junta, wile the majority of their fellow ARF members are still in the jail for the same charges.

The terrorist activities of the ARF has long time history and goes back to the events like "Bank Ottoman" and not less then cooperation with Adolf Hitler's Gestapo.

In the second country of mine, Sweden, I was honored by citizenship, participated in parliament elections of 2002, was given the duty by Swedish government to lead "Democracy Support" project in Armenia, which I did in 3 years, and exactly for that duty I became extremely intolerable for the current regime, since providing democracy meant for them also exposal of crimes, such as political corruption which results in trafficking, money laundering, violation of fundamental human rights of the citizens. All crimes were thoroughly reported to my government, to the respective bodies of EU. I was invited to the John Hopkins institute and the State department of USA to inform American friends about the results of the study we made with Swedish colleges of mine in Armenia. Thorough reports about the issue were made during last years by organizations Freedom House, Transparency International, International Federation of Human Rights. One of the best studies done about situation in Armenia is the last report on Human Right conditions of the State Department of United States of America.

My duties as public servant, journalist, writer, exiled politician became the reason of my being a persona non grade in Armenia and I am chased even here, in USA, by the branch of ARF.

I am systematically hindered to realize those duties by criminals and that is not something that is new to us all. I am sure, you are very well informed that it is the case with dissidents in all criminal regimes, as it is today in Iran, Iraq, Afghanistan, Syria, and Lebanon and et cetera…

I want to mention, that all members of the party of dashnaks, ARF are descents of exactly those countries mentioned above and it is a matter of European and American security to investigate their possible connections with their previous regimes, which in my opinion is very probable. All this is a matter of the security of the democracies.

Your honor,

In spite of your kind advice and suggestion,
I can't accept the guilt, because accepting of it, would be guilt against democracy, freedom of speech and the rest of the fundamental human rights and not less then against my own spirit and convictions, which lead me through all the years of my being a public servant, and as such, I declare:

I am not guilty.

And if you consider after all, that the case shall not be dismissed and shall go to trial, I'll respect your decision as law obedient citizen, as I was always before in my life.

More: even if the jury will decide that I am guilty and you'll make a decision to send me to the jail, I am going to obey to the American law with great respect, but I am still going to declare:

I am not guilty.

Your honor,

I am the last alive commander of Independence Army of Armenia, a war veteran.
I've lead operations such as disarmament of Soviet police and military units. I've lead several peacekeeping operations in between armed criminal gangs during late1990-1992 years. I quit my military duties as soon the war was redirected from the independence issue towards the interethnic clash between Armenians and Azeris, by the former Soviet intelligence bodies and the ARF was the leading instrument of their. No single human being was heart during those operations I lead or participated and there are hundreds of witnesses of those events, still alive.

Your honor,

I started a youth center, with permanent art gallery for children, internet café, communication center, video and audio studios for teenagers in the most criminal surrounding in Stockholm, Sweden, in a Ghetto called Malmvagen and lead those organizations in 5 years. During those years I worked with troublesome kids and the crime reduced there to 0. During those years immigrant kids from over 100 countries were introduced to the principals of democracy and human rights and expression of opinion not through violence but through arts.

Your honor,

I started a school of free education in IT technologies and arts in Yerevan, Armenia, in 1999 and 600 youngsters got free education in the troubled economically and socially country and kept the work going on until my equipment was stolen by criminals who were under protection and guidance of the junta, members of my organization were subjected to torture and imprisonment, I my self was driven out and became a persona none grade.

My family, my kids and former wife with me, invested our own wealth in those projects and we pay huge amount of money each month to the banks until now, for the credits we've done to invest in those projects.

Families of refugees from Azerbaijan are living in the house I bought in Armenia and most probably I'll never get it back.

I spent already the whole amount I had with, when I came to USA, which was intended to spend on publication of my 4 new books. I am not sure that I'll be able to gather that amount again, and still, in no way I become negative, angry or violent and hate. I continue my duty as a writer and journalist and write, as public servant - I meat people and discuss with them social, cultural, political issues peacefully and am thankful to the Lord for the wonder of life given.

Your honor,

My life was spent on teaching anger management to others and on life long community service. If you'll decide after all, that I need to learn more, enter courses and do additional community service, as advised, I'll obey the law and will follow directives,

But still: I know I am not guilty and I hope, you know that now too.

God Bless American people and all mankind – humans of good will!



---


Layers of history
Turkey is a land of kings, saints, warriors and prophets, just to name a few
TRACY BARNETT
SAN ANTONIO EXPRESS-NEWS
My arrival in the millennial city of Istanbul couldn't have been more picturesque. The sun was setting as I was whisked onto the freeway of what could have been the outskirts of any modern city.

It was then, as we sped past the sparkling lights of the ships on the Sea of Marmara, past the tumbledown walls of the ancient city of Constantinople, that I began to understand the historical implications of the land that I now looked upon.

Birthplace of Roman kings, Trojan warriors, Sufi saints and Old Testament prophets, Turkey was home to the apostles John and Paul in the earliest days of Christianity.

Mother Mary is said to have lived and died here, not far from Ephesus, where Paul preached his radical new ideas to the curious masses. Part of the ancient Babylonian empire - including the cave believed to be the home of the prophet Abraham - extended into what is now modern-day Turkey.

Here one can scale Mount Ararat, where, according to Christian, Jewish and Muslim traditions, Noah's ark came to rest, or visit the cave where the long-suffering Job is said to have spent seven years healing from his wounds.

St. Nicholas, who later evolved into Santa Claus, was born in what is now Turkey.

Travelers to Turkey today traverse the same routes as the first silk and spice traders who began the world-changing commerce between the Far East and Europe.

This country was the predominant world power for more than a thousand years, first through the Byzantines, then the Ottomans. And as Turkey's modern, secular democracy fights rising fundamentalism in the East, as it tries to make its case to be a part of the European Union, some see Turkey's star on the rise once again.

In Turkey, one treads on layer upon layer of history: in the palace-like underground Basilica Cistern, whose ghostly glowing columns reflected in the water are as Roman as the Colosseum; in the unspeakably lavish treasures of Topkapi palace; in the 3,500-year-old Egyptian obelisk from the Temple of Karnak in Luxor, placed in the center of the Greek-style Hippodrome by a Byzantine emperor in the fourth century - not far from the sculpture placed nearly a hundred years before by Constantine himself to commemorate the victory of the Greeks over the Persians seven centuries before.

This city holds a new story around every turn; behind the Blue Mosque lie the remains of Constantine's original palace, which the Ottomans preserved as a historical monument.

"It's crazy," said Emre Icilensu, an Istanbul native and owner of Constantine's Art Gallery. "Every time they try to fix a pipe in this city, every time they put a shovel in the ground, they find another antiquity."

Long before it was known as Istanbul, even before the Byzantines dubbed it Constantinople, this Eurasian city's role as a crucible of cultures was already taking shape.

The iconic symbols on its bold red flag - the star and crescent - have long been associated with Islam. But some trace its origins to an early marriage of East and West: the goddess Diana, or Artemis, claimed the crescent moon as her symbol, while the Virgin Mary was represented by the rising star. It's just one of many thought-provoking juxtapositions in a land where multiculturalism is older than the Roman ruins.

On Sultan Ahmet Square, the heart of historic Istanbul, this point comes home in one vivid image. Some say the Blue Mosque was built as a counterpoint to the Aya Sofya (Hagia Sophia), the grand old Church of the Divine Wisdom, whose architects designed it to impress upon the world the might of the Christian Byzantine Empire.

And impressive it was; for a thousand years, the Hagia Sophia was the largest enclosed space in the world. I gaped at it, wondering at the architectural sophistication and sheer gravity-defying chutzpah involved in erecting such a dome in the year 537, at a time when barbarian migrations dominated most of Europe.

Our guide tells us it took 11,000 workers five years to complete the structure. The iconic golden mosaics still sparkle from above, telling stories of prophets, saints and believers; we are told they were constructed of 330 million pieces of ceramic the size of a baby's fingernail, many of them dipped in gold.

Ironically, it was the Ottoman architect Mimar Sinan who saved the ancient cathedral from oblivion. Sinan, the Ottoman Empire's most famous architect and something of a Turkish folk hero, took on the monumental task of saving the decaying structure with a sophisticated structure of buttresses, and the church was converted into a mosque.

The stained-glass sacristy, oriented toward Jerusalem, received a slightly off-center marble mihrab, to correctly tilt the orientation toward Mecca.

Islamic tradition forbids the depiction of human beings, and so the precious golden mosaics could not be left on display. They were not destroyed, however.

Instead, they were carefully preserved and covered over to make the church suitable as a Muslim house of worship. The Ottoman craftsmen took care to leave everything intact, and centuries later, when Kemal Ataturk, the founder of the Turkish Republic, converted the cathedral into a museum, the icons were uncovered for the world to see.

The distinctively 20th-century, suspension-style Fatih Bridge connects Istanbul's European side to its Asian side. Crossing from west to east, one can drive through miles of modern suburbs before beginning to realize that one has truly left the West: This is Anatolia, Land of the Rising Sun in ancient Greek.

Anatolian civilizations began to leave their mark here in the Stone Age, and remnants from the Neanderthals are among the mind-bending collection of antiquities in Turkish museums.

But to explore much of the Turkish interior in a 10-day tour, one must travel by plane, so we returned to the airport to catch the last flight out to Antalya, a city on the edge of the legendary Turquoise Coast.

We stayed in an over-the-top resort hotel just a few paces from the beach. Unfortunately, the accelerated itinerary left no time to explore the beaches about which the travel guides wax ecstatic. Ours was a historic and cultural tour, and the martini and bikini set was not on the agenda.

All thoughts of the beach were erased, however, as we stood in the midst of the ruins of Aspendos, a town believed to have been settled by Jason's Argonauts returning from the Trojan Wars.

Before us towered the ancient Roman theater - one of several ancient structures still in use throughout Turkey for concerts and other performances. The theater was built during the reign of Roman Emperor Marcus Aurelius.

The summer sun at high noon was merciless, and we were relieved and refreshed at the banks of a crystal-clear, spring-fed river in nearby Duden Park, where travelers can choose from several restaurants to dine on the grilled local trout. Afterward we wandered the paths along the river, marveling at the rainbows arcing off of the spray of the mighty waterfall.

The karst topography of this region, nestled in the foothills of the Taurus Mountains, makes for a particularly picturesque environment, but writers who catalog Turkey's natural wonders barely mention this one.

Ecotourism has made major inroads in a country washed by the waters of the Mediterranean, Aegean and Black seas. Trekkers who make their way through these areas each year can witness a vast diversity of wildlife, crystalline rivers and glacier lakes, and the migrations of the region's traditional nomadic tribes, following their herds as they have for centuries.

Outdoor sports from sailing to rappelling have drawn travelers by the thousands who marvel at the pristine conditions in Turkey's varied backcountry.

Indeed, the singular frustration of Turkey is that there is never enough time to experience it in all its glory. There are some things in life that one simply can't explain, and Turkey is one of them.

The only way to know is to go there, again and again.

http://www.ocregister.com/ocregister/travel


---

Readers Comments

---


-16 US Congress and New Armenian Genocide Bill. I have got new news for you. Just head this morning that the Turkish Parliament, dormant for some 40 years, has decided to make an embarkation with some 40 Turkish MP's to Washington to convince the US Congress ! This is typical Turkish mentality for doing nothing, spending nothing on the subject for 40 years, and then coming out with a magnificent last minute solution, even we all know that it CANNOT WORK ! But who cares ? Some 40 MP's will make a tourist visit to USA, will hardly meet any US Congress Members, and even if they meet, they need interpreters to speak and few historians to teach them about the episode. Ara rightly names all these as "Oriental Ostentation".

Sukru Server Aya
---
---

Siniora asks for Turkey's mediation, as Erdoğan hesitates
Thursday, January 4, 2007
CENGİZ ÇANDAR
Lebanon's prime minister urged his Turkish counterpart Wednesday to use Turkey's political capital with Iran and Syria to secure change in their approaches to his country.In an exclusive interview with the Turkish Daily News, Lebanese Prime Minister Fuad Siniora said that during his brief meeting here with Turkish Premier Recep Tayyip Erdoğan he asked for specific help to convince Iran and Syria to abandon their current approaches to his country which he said were contributing to an ongoing political crisis.Siniora said during an impromptu, half-hour interview that he, "brought to Erdoğan's attention (the proposal) that Turkey could warn both Iran and Syria that they should abandon their attitudes regarding Lebanon." His comments came after the two leaders met at Siniora's office complex in central Beirut amid a tight security cordon near thousands of Hizbollah supporters and allies camped out nearby.Erdoğan reacted cautiously to the idea in separate remarks to reporters, saying Turkey was in no position to be a lone mediator but might well step in if asked to by the countries of the region.Erdoğan was in Lebanon for a one-day trip on the final day of the Feast of Sacrifice holiday, formally to visit Turkish troops who are part of a U.N. peacekeeping force patrolling a section of south Lebanon. The area was the scene of battles and widespread destruction last summer in the wake of an Israeli invasion that followed the kidnapping of two Israeli soldiers by the Shiite movement Hizbollah.Siniora's Western-backed government is facing increasing pressure in the form of street protests led by Hizbollah and other opposition groups. Erdoğan's visit came as the growing political and sectarian tensions among Lebanese factions threaten to tear the country apart. It also came more than a week after Arab League chief Amr Moussa said that his efforts had failed to reach a solution to the crisis. In the TDN interview following their talks, Siniora emphasized that he "and Erdoğan have had a visible chemistry together." He described their discussion as amicable and said they centered on his appeal that Turkey use its good relations with Iran as well as with Syria to contribute to resolving of the ongoing crisis concerning his country. Siniora repeated his view that Iran and Syria have been playing a role -- via their supporters within Lebanon -- in fomenting the ongoing political crisis in his country. "Considering a Lebanon against Syria is madness; it is also madness to think that Syria can govern Lebanon," Siniora also said. He added that he does not want Lebanon to become an area of proxy struggles between various alliances and axes in the region. He emphasized that Lebanon's stability and recovery require good relationships with all regional countries, except Israel.

In his brief visit Erdoğan found himself in the complex regional equation. This was palpable when he encountered insistent questions over Turkey's possible role as a mediator during a joint press conference with Siniora following their talks.

While Siniora has openly expressed his eagerness for Turkey's mediation, Erdoğan responded by saying that Turkey will not put itself in the role of mediator in the Middle East on its own, but is quite agreeable to assume such a role if regional countries ask for it.

Lebanese analysts agreed following a joint press conference that Erdoğan's long meeting with Siniora served as a demonstration to the Turkish prime minister of the complexity of the crisis in Lebanon. They found evidence of this in Erdoğan's description of the parley as a "fact-finding mission" and his reticence to quickly embrace the role of mediator. "We can't take on a mediator role in the region by ourselves. However, if parties, the regional countries, want Turkey to assume such a role, then we will gladly assume it," Erdoğan said. "We're here [in Lebanon] because we are concerned," he said after being reminded that his visit closely follows visits late last year to both Iran and Syria.

In addition to Hizbollah supporters and allies, another group protesting outside Siniora's office was Lebanon's Armenian community. The Dashnak Party (The Armenian Revolutionary Federation) protested Erdoğan's visit with banners making a reference to an alleged Armenian genocide at the hands of the Ottoman Empire during World War I. The banners read, "Murderers cannot be mediators."

In October thousands from Lebanon's 80,000-100,000-strong Armenian community rallied in downtown Beirut to protest Turkish participation in the U.N. peacekeeping force because they blame Turkey's Ottoman rulers for the mass killing of Anatolian Armenians in the early 20th century.

Some 260 Turkish troops, deployed near the southern port city of Tyre, are helping rebuild bridges and roads damaged in last summer's war between Hizbollah and Israel. Turkish officials said that the total number of Turkish personnel in Lebanon would ultimately reach 681, including sailors and engineers.

Tensions between pro- and anti-Syrian groups erupted when six pro-Hizbollah Cabinet ministers resigned in November after Siniora rejected their demand for a new national unity government that would give Hizbollah and its allies a veto power on key Cabinet decisions.

Following his talks with Siniora, Erdoğan flew by Turkish military helicopter to southern Lebanon to inspect the Turkish troops serving with the U.N. peacekeeping force known as UNIFIL. Later he met in Beirut in late afternoon with President Emile Lahoud and Parliament Speaker Nabih Berri, a Hizbollah ally, and the head of Hizbollah's parliamentary bloc, Mohammed Raad. Ahead of Erdoğan's departure for Turkey upon a hectic day, Siniora hosted a late luncheon reception for Erdoğan, which was attended by leading Lebanese politicians, including the leader of Lebanon's Progressive Socialist Party (PSP), Walid Jumblatt, and Saad Hariri, the politician son of assassinated former Prime Minister Rafiq Hariri.


---


Armenians kick off effort for genocide resolution
January 4, 2007
ÜMİT ENGİNSOY
WASHINGTON - Turkish Daily News
Armenian groups in the United States have formally launched a campaign aimed at congressional recognition of the Armenian genocide, calling on U.S. Armenian voters to urge their representatives to accept sponsorship to a planned resolution soon to be submitted to the House of Representatives.

"Our congressional friends will soon reintroduce the Armenian genocide resolution, setting the stage for a nationwide, four-month grassroots drive to secure its adoption by April 24," the Armenian National Committee of America (ANCA), a key U.S. Armenian group, said in a recent statement on its Web site.

It asked Armenians throughout the United States to send a standard e-mail message to all lawmakers representing their regions, urging them to become sponsors to the coming resolution.

"With the recent changes in Washington, we have the best opportunity in years to defeat Turkey's Armenian genocide denial campaign," ANCA said.

In a nationwide congressional election in November, Armenians' Democratic allies won a landslide victory, taking over control of both the House ofRepresentatives and the Senate.

The new Congress opens today, and a first genocide resolution is expected to reach the House side shortly.

In the previous Republican-controlled Congress, the House's International Relations Committee in September 2005 endorsed two resolutions classifying World War I-era killings of Armenians in the Ottoman Empire as genocide.

But the House leadership controlled by Speaker Dennis Hastert, a close figure to Republican President George W. Bush, prevented a full floor vote to the anger and dismay of Armenians.

However, the new Democratic congressional leaderships favor the Armenian position. New House Speaker Nancy Pelosi announced before the Nov. 7 elections that she would back the Armenian genocide's recognition in the new Congress. On the Senate side, Democratic majority leader Harry Reid and Joe Biden, who is due to become chairman of the powerful Senate Foreign Relations Committee, are both sympathetic to the Armenian cause.

"I think we have the best chance probably in a decade to get an Armenian genocide resolution passed," said Adam Schiff, a Democratic representative from California who is expected to pen the next resolution for the House.

The last genocide resolution had 160 cosponsors in the 435-member House, and ANCA's latest effort to call on Armenians to contact their representatives aims to surpass that number.

The Bush government, like earlier administrations, has declined to qualify the Armenian killings as genocide and urged Congress to refrain from passing a genocide resolution, saying such a move would damage ties with Turkey, a key strategic ally.

Turkey's public is extremely sensitive on Armenian claims, and successive Ankara governments have warned Washington that any congressional recognition of genocide allegations would lead to a review of the entire U.S.-Turkish relationship.

Turkish diplomats fear that U.S. congressional recognition of a genocide resolution could lead to a next phase of compensation demands and even territorial claims.

Armenian groups want to win congressional approval of at least one genocide resolution by April 24, designated by U.S. presidents as day of commemoration of the Armenian killings.


---


On patriots and traitors
January 4, 2007
Ariana Ferentinou
"Don't we have the right to defend our homeland, which has been occupied by the enemy? Don't we have the right to get back our homes? What is a patriot if not someone who fights to liberate his enslaved country? Yes, I would take up arms and go to Ankara if necessary. Didn't you hear? We bought new long range missiles from China that can hit Turkey."

The person who was speaking to me was a respectable Greek Cypriot lawyer in his mid-50s, whom I met in Greek Nicosia last week. He, and almost everyone I came across during my two day trip there, forced me to return to my high school years when the "love of our country" was one side of a coin whose other side was hate for the Turks.

After the recent Brussels summit Greek Cyprus is a place in turmoil. The anti-Turkish rhetoric is as high and as strong as ever. Perhaps stronger. It has to be because this is going to secure the re-election of Papadopoulos at the beginning of 2008. But at the same time the inability of European leaders to agree on a specific schedule to monitor Turkey's compliance with their obligations left the Greek Cypriots with a strange feeling that Brussels has not really produced concrete results to their benefit. On the contrary, it may have launched a new diplomatic process -- led by Britain -- that could lead to direct trade relations between the Turkish Cypriots in the north and the European Union.

On the surface, everything looks the same as in 2004. Two years after the twin referenda, the Annan plan is still hotly debated. On an island that seems to function on divisions, the plan has managed to slice the Greek Cypriot society into a further two portions, traitors and patriots, each side producing "concrete evidence" against the other. The "traitors," among whom the retired and bitter old fox of Cypriot politics, 87-year-old Glafkos Klerides, occupies a prominent position, were the defenders of "yes" to the Annan plan. Today these have been transformed into messengers of unpleasant predictions about the future of the island. They blame the other camp for lack of genuine wish to negotiate with the Turkish side; they blame the Progressive Party of Working People (AKEL) for supporting the small party of Greek Cypriot President Tassos Papadopoulos for their own domestic gains; and they blame Papadopoulos for playing the nationalist card in order to stay in power.

The side of the "patriots" feels and sounds quite self assured that their entry into the EU safeguards their tough diplomacy, which they claim is based on the axiom that the Cyprus issue is first and foremost an issue of "invasion and occupation" and has to be settled within the framework of international law. The withdrawal of the Turkish army and the return of the Greek Cypriot properties to their owners is, of course, part of the same package. The EU was thought to be an ideal diplomatic environment where Cyprus would promote her ideas based on a simple win-win idea: that Turkey is desperately seeking entry to the EU at all costs.

The last Brussels summit may have been a disappointment for Ankara after the decision of the European Council to freeze eight negotiation chapters with Turkey, generally making things more difficult. But it has made matters more difficult for the Greek Cypriots, too. In spite of the strong rhetoric coming from the Greek Cypriot politicians about their being determined "more than ever" to stop Turks at every possible point on their way to Europe, they could not persuade the EU member states to set a new deadline for Turkey to fulfill its obligations towards Cyprus. And the decision of the European leaders to ask for annual progress reports on Turkey seems too vague a measure to satisfy the uneasy Greek Cypriot public, who started getting cold feet at the prospect that Europeans might get fed up with them.

And there is something else that worries Greek Cypriot society. Until now, they listened to their politicians, who insisted that EU can be a framework where the Cyprus issue may be solved in a manner favorable to them, because the government of Turkish Prime Minister Recep Tayyip Erdoğan yearns to put Turkey into the EU in order to protect his Islamists against the Turkish "deep state," if nothing else. And they were told that Turkish public opinion was overwhelmingly behind the Turkish government.

The Greek Cypriot politicians, though, failed to brief their public about the twists and turns of the Turkish political agenda. They failed to inform them properly of the recent drop in the percentage supporting EU membership at any cost.

They also failed to inform their electorate that the EU or Cyprus are fast moving off the Turkish political scene and will probably stay out during the next crucial electoral year. This is not something that the "patriots" on the Greek Cypriot political stage can stomach, as it removes a powerful tool that they have been using extensively since Greek Cyprus was initially accepted by the EU. If Turkish public opinion turns its back to Europe and Turkish politicians attract voters with an anti European nationalistic ticket, there is no obvious alternative policy to pressure Turkey. If the EU card is lost or becomes remote, the Greek Cypriot leadership will have to go back to the U.N.-sponsored negotiation framework. This may be considered a defeat for the Greek Cypriots, who had labeled the United Nations as an unaccredited tool of U.S. (and British) policy. "The least we can do is to preserve this state, the Cyprus Republic, with all our power, because this is all what we have," said Professor C. Yallouridis on a panel at Cyprus College discussing the aftermath of the Brussels summit.

On my last day in the Greek part of Nicosia I visited one of the central checkpoints, a high wooden bridge guarded by two Greek Cypriot soldiers looking over a Turkish Cypriot checkpoint where two Turkish soldiers were standing to attention. Between them a buffer zone 40 meters wide: At that particular point I could see part of the famous Ermou commercial street, now just derelict empty textile shops that had once belonged to Cypriot Armenians and sold English cashmere. But my companion on the last day, a young political scientist who had to flee the north in '74 when he was eight and lived in camps for long time, is worried about different issues. "We have grown too rich, living too comfortably, earning too much money from legal and illegal business. The place is full of Russians, Lebanese and God knows who else. In one year we will have to introduce the euro and get rid of our Cypriot pound. Everybody is dead scared that prices will go up and our economy will suffer." And what about the Cyprus issue, the Turks, the EU, I asked him. "All these are a façade," he told me. "What the Greek Cypriots want is to get hold of their properties in the north because the price of land in the south is too high. It is a matter of business. Turkish Cypriot workers are not coming to the south as they used to. Only 4,000 to 5,000 a day; it used to be 14,000. There is a lot of construction going on the north. The Greeks want to get the land before it becomes too expensive."

He may be right, at least in some respects. With an annual per capita income of $16,500, no anti-laundering legislation and only 10 percent corporate tax, it is no wonder that Greek Cyprus has been a magnet for rich foreigners and a home for some 35,000 newly rich Russians. This is a place where there are no city buses and every household has at least two cars. Life is expensive but salaries are high. This is a place where one can find the best-trained EU law firms to manage your investments on your behalf while you are living abroad

Just before I left I was taken to a restaurant near the Green Line. The place looked like an old Greek classroom: full of pictures and writing from the times of the Greek revolt against the Turks in 1821. The shop was full. Patriotism is profitable. "I detected a tension among society here, the Cyprus issue is very raw," I pointed out to a prominent lawyer, also a member of the Greek Cypriot Parliament. "The only thing that the Greek Cypriots are worried about is how they are to pay the next installment on their gold card," he told me with a cynical bitter smile on his face.

My companion at the checkpoint seemed to agree: "Don't listen to the big words about patriotism. They all say that they will give up everything in order to throw the Turks into the sea and reach Ankara. But they only want to keep their good life safe. They fear that a reunion with the Turks might reduce their income and that they will lose control of the state." "So is division something that they may want but do not dare to spell out?" I asked. "You may well say so," my companion replied.

A small addition: The "patriotic" lawyer was very open about the success of his firm. "To give you an example: one of my clients for 2006 made a profit of $100 million from his investments. That gives you the picture," he noted.


---


A challenging year for Turkey
January 4, 2007
TDN editorial by Yusuf KANLI
If Turkey can avoid emotionalism in reacting to foreign policy developments and opt to support its greater national interests in dealing with domestic political challenges, 2007 may indeed be a landmark year.

Without much exaggeration, we must all concede that Turkey has entered a very difficult year which, depending on what course developments take and how the leading political elements -- as well as the opinion makers -- of this society behave, may eventually become a landmark in Turkey's political history.

2007 will be a period during which Turkey will have to cope simultaneously with a web of problems at home as well as in its international relations. Naturally we would perhaps like to believe that the biggest and most daunting task ahead will be the twin elections; presidential and parliamentary. Indeed, these will provide a platform that might allow Turkey to discuss many of its outstanding issues, be they related to individual rights, general democratization problems, cultural rights, problems of minorities, domestic security, economy, administrative restructuring or the complications imposed on our country by its geography. That's the catchphrase: The conditions of Turkey's geography! Even if we very much want to turn a blind eye to developments in the vicinity of our country, those developments just don't let us ignore them.

Of course the "neo-Ottomanist" trends that we began to occasionally encounter in the Turkish perception of developments in its geography cannot and should not be taken as an indication of Turkey's turning to the East because of difficulties faced in its European Union membership bid. Though we have doubts as regards to the sincerity of the neo-Ottomanist understanding of foreign policy making of some key architects of the process within the ruling Justice and Development Party (AKP), it has to be conceded as a dictate of the real politik of Turkey's history, geography and culture that it has a responsibility in its region, not merely as the former imperial power or the strongest military-democratic secular power of this vast geography, but because of the consequences for Turkey of any development in the extremely difficult terrain of the Middle East.

Prime Minister Recep Tayyip Erdoğan conceding, in the aftermath of the hanging of Saddam Hussein, that "Iraq has become more important for Turkey than the EU" is nothing but a reflection of this bitter reality. Turkey-EU relations will not go through a honeymoon period in the months ahead. Some sort of a controlled crisis was lived at the end of 2006 and with a partial suspension of the accession talks the EU has given the AKP sufficient time to go through the elections of 2007 without much Cyprus pain. Though the Cyprus issue has now become a condition for Turkey's overall EU bid, as was seen in the latest National Security Council statement, Ankara will carry on condemning such a development as "totally unacceptable" but also continue piecemeal compromise on the Cyprus issue until a time comes to make a final and decisive move either towards a resolution of the problem or the future of its Turkey's EU bid. Turkey, for either of these two eventualities, may have until the end of 2008 to make a decision. That is, the EU is off Turkey's agenda for the time being, just as Turkey is off the EU's agenda.

However, neither the approaching civil war in Palestine between Hamas and the Fatah of President Mahmoud Abbas, nor the post-Saddam escalation of violence in Iraq can be ignored by the Turkish government. Erdoğan talking about "civil war" in Iraq is nothing but an acknowledgement by the prime minister of the fears of our citizens that a further escalation of violence in our neighbor could be a destabilizing factor at home.

Saddam has been hanged. Violence is increasing to new heights in Iraq. U.S. President George W. Bush is likely to make a major speech soon in which he is expected to redefine the U.S. policy on Iraq. According to the Iraqi Constitution, the referendum on the future of Kirkuk is due towards the end of this year. Will it be held? Turkish-U.S.-Iraqi trilateral cooperation against the outlawed Kurdistan Workers' Party (PKK) presence in northern Iraq must start to produce some tangible results. The gang has already started talking that it will terminate its "unilateral cease-fire" around the middle of May.

While on the one hand Turkey is compelled to cooperate with the United States in Iraq not only for any possible success against the PKK, but for a greater and far more important strategic goal of preserving the territorial integrity of the neighboring country -- the potential impact on Turkish domestic security of disintegration of Iraq is obvious -- it is very likely that Turkish-U.S. relations will go through a very strained period once again in early spring when the Armenian Diaspora will start pushing the Democrat Party majority in both houses of the U.S. Congress to legislate a so-called "genocide resolution."

As we touched on this sensitive subject, let's also note that the French presidential elections will be held on April 22 -- just two days before April 24, a day Armenians mark as genocide day. No further comment…

In the mean time, on April 16 we will start the presidential election process in Turkey.

Despite all the apparent difficulties, however, if Turkey can avoid emotionalism in reacting to foreign policy developments and opt to support its greater national interests in dealing with domestic political challenges, 2007 may indeed be a landmark year for Turkey.


---


Armenian issue expected to stymie Turkish-US ties in 2007
January 4, 2007
Semih İdiz
2007 is set to be another year when Turkish-U.S. ties go on a rollercoaster ride. In line with the mood in Washington -- and not least because it features as one of the key recommendations in the Baker-Hamilton report -- it appears that there will be more consultations with Ankara over the Iraq question.

The desire by the administration of U.S. President George W. Bush not to appear dismissive of that report may even lead to even deeper consultations with Turkey on this issue than assumed, as the administration tries to show it is "consulting Iraq's neighbors more" while avoiding dialogue with Iran and Syria.

Put another way, Turkey could become the proxy by means of which Washington talks to Iran and Syria on strategic issues relating to Iraq. This is good for Ankara, of course, seeing as the Turkish side has from the beginning bemoaned the lack of substantive consultations on Iraq, only to feel vindicated in the end with the growing chaos and anarchy there.

It is also clear that such consultations will contribute to helping bilateral ties out of the doldrums they are presently in, despite the brave face officials on both sides are trying to put on them.

But a shadow has already loomed that indicates these ties may in fact be heading for greater turbulence rather than improving. The victory by the Democrats in the recent Congressional elections, combined with the fact that Nancy Pelosi, a committed supporter of the Armenian cause, has become speaker of the house, appear to signal a crisis as early as the first quarter of the new year.

Put simply, Armenian Americans and their supporters in the U.S. Congress believe they have the best chance in a decade for having a commemorative Armenian genocide resolution passed in the House of Representatives this year.

There is no indication that Pelosi has backpedaled on her commitment to the Armenian cause, either. If she does this time, however, it will signal a major blow to Armenian American efforts since it will signify that "raison d'état" in the United States will always ensure that such a resolution is not passed.

Pelosi will clearly not want to be the person that underlines this fact, so it is more likely that she will do all in her power to facilitate such a resolution, when it comes before her, as it no doubt will, rather than stall it. But she too has her difficulties.

The Democrats owe much of their latest electoral victory to their position on Iraq. That position is not too far from what the bipartisan Baker-Hamilton report recommends. Among these recommendations is closer cooperation with "regional allies," the most important being Turkey, of course.

She will be faced with the serious question of how to deal with the Armenian issue -- to which she has apparently been committed for at least 20 years -- on the one hand, while keeping Turkey engaged with the United States in a positive manner that serves her country's global -- and not her local -- political interests on the other.

The number of people in Washington, and especially in Congress, who believe that they owe nothing to Turkey after the way it let the United States down over Iraq is said to be increasing. This alone makes it more likely that Pelosi will not want to squander the "best chance in a decade" to have the Armenian resolution passed.

But others say there are highly respectable Democrats such as Richard Holbrook and Strobe Talbott -- to name just two -- who take a broader view of world affairs and clearly see Turkey's lasting importance for U.S. interests, who will advise her against this.

If I am not mistaken it was the American historian Stephen Ambrose who said of politics in his country that "it is not the man that makes the office, but the office that makes the man."

Put another way, whatever you may have blown off during your election campaign, when you win and sit in that seat of power you see things differently. Well, it is not a man but a woman who has taken the seat this time, and it should not take long to see whether it is the "office that makes her" or vice versa.


---


US Armenians launch campaign
Thursday, January 4, 2007
Efforts peak for 'genocide' resolution
ÜMİT ENGİNSOY
WASHINGTON - Turkish Daily News
Armenian groups in the United States have launched a campaign for congressional recognition of the alleged Armenian genocide, calling on U.S. Armenian voters to urge their representatives to agree to sponsorship of a planned resolution soon to be submitted to the House of Representatives.

"Our congressional friends will soon reintroduce the Armenian genocide resolution, setting the stage for a nationwide, four-month grassroots drive to secure its adoption by April 24," the Armenian National Committee of America (ANCA), a key U.S. Armenian group, said in a recent statement on its Web site. It asked Armenians throughout the United States to send a standard e-mail message to all lawmakers representing their regions urging them to become sponsors for the coming resolution. "With the recent changes in Washington, we have the best opportunity in years to defeat Turkey's Armenian genocide denial campaign," ANCA said.


---


Armenian protest mocks Turkey's peacemaking credentials
Maria Abi-Habib
The Daily Star
January 04, 2007
BEIRUT: About 300 Armenian-Lebanese protested Wednesday's visit to Beirut by Turkish Prime Minister Recep Tayyip Erdogan, arguing that his country's bloody past made it impossible for him to foster reconciliation among Lebanon's squabbling political parties.

"I know what Turkey has done in its past - it murdered Arabs, Armenians and Kurds, all those who wanted to live with Turks," said Shiraz Djeredjian, an American University of Beirut student. "Now Turkey is coming because they want to join the EU, but we know they can't be mediators. It's not in their culture to be peacekeepers; their culture is blood and murder - murder is in their blood."

Erdogan visited Lebanon to help broker an agreement between the Lebanese government and its opposition.

Turkish peacekeeping troops which constitute part of the United Nations Interim Force in Lebanon (UNIFIL) were also on the visit's agenda.

Yet the Armenian diaspora in Lebanon is skeptical about Turkey's intentions.

"The main issue is that we know [Turkey's] history and I don't trust them," said Vatche Moughalian, 31. "Just recently Turkey refused to open its sea ports to Cyprus. They are coming here to show they can be mediators to get into the EU. Let them try to sort out their own country's relations first. Then maybe we'll start trusting them."

Turkey does not recognize the killing of 1.5 million Armenians in 1915-17 or accept that the massacres were attempted genocide.

Instead, Turkey claims the deaths were the result of inter-ethnic discord, disease and famine that plagued the region during World War I.

Turkey's vehement genocide denial is one of several obstacles the country faces in its bid to join the EU. Out of 27 EU countries, 12 believe the Armenian deaths were genocidal.

Lebanon's Parliament officially recognized the genocide in 2000, the only Middle Eastern country to do so. In total, 16 countries worldwide officially believe Turkey attempted Armenian genocide.

Armenians were forced to flee from Turkey through Syria. Many survivors settled in Lebanon. By 1926 there were 75,000 Armenians in Lebanon.

"In Lebanon we are diverse peoples living together," said Shadia Hashem, who is not Armenian but attended the protest to show her solidarity. "How can the government bring someone from Turkey when that country has historically divided and persecuted non-Turks?"

In the Ottoman Empire, which included Lebanon, non-Turks and non-Muslims often bore the brunt of discrimination.

Many protesters were thankful for the support Lebanon's government has given to Armenians, though they were offended Erdogan was invited to Beirut.

"We don't want Turkish troops or politicians in Lebanon, as Lebanon is our second home and we love it," said Vanig Dakessian. "How can a country that [created] genocides in the 20th century - not only of Armenians - come to make peace without first apologizing?"


---

Hugh Pope: Apologist for Turkey
By Gene Rossides
Hellenic News of America, PA
Jan 3 2007
Hugh Pope, the author of Sons of the Conquerors: The Rise of the Turkic World (2005), wrote a length article which appeared in the November 28, 2006 edition of the Wall Street Journal.

The article, titled "The West's Eastern Front" is a blatant piece of propaganda that, in effect, supports Turkey's entry into the European Union (EU) without having to meet the EU's conditions for admission that all other members have had to meet. The article is also riddled with mis-statements and serious omissions of issues and facts.

Mr. Pope refers to the issue of access to Turkish ports and airports by Cypriot ships and planes as a "conveniently distracting issue" and omits to mention that Turkey had signed the Ankara Protocol to allow such access in order to get the EU to allow accession negotiations to begin.

With Pope Benedict about to visit Turkey on the eve of his article, Hugh Pope states that "it's worth thinking again about who the Turks are, what they want, and how helpful to Europe their practice of Islam really is."

Mr. Pope then sets forth his arguments as to why the Turks should be admitted to the EU without any discussion of the extensive requirements that Turkey must meet, including the settlement of the Cyprus problem and Turkey's outrageous claims to one-half of the Aegean.

Mr. Pope goes to great lengths in arguing that, in effect, the Turks are Europeans. First, he made the outrageous statement that "No clear answer exists, of course, to the question of whether the Turks are Europeans. There are just too many subjective variables."

Then he actually states that "one must note that the Turks are already much more European than the Europeans realize." This is historical nonsense. He equates Turkey's relations with Europe and the EU as somehow making them Europeans.

He writes: "Arguments that Turks are somehow ethnically Asiatic and non-European also hold little water." He's clearly wrong and his next sentence proves that he is wrong. He states: "Yes, the original Turkish tribes and dynasties like Seljuks and the Ottomans came from Central Asia."

He then tries to argue that that was long ago and that because they want to enter the EU and be a part of Western culture, they are, in effect, Europeans. He also asserts that "Western Turkey, at least, is not much different from other Eastern European members of the European Union, where Bulgars, Finns and Hungarians also have origins in the eastern Steppe."

The fact that Turks are basically and fundamentally Asians, does not bar Turkey's admission to the EU. What Turkey must do is meet fully the EU's criteria for accession, namely the acquis communaitaire and fundamental democratic norms, including purging itself of its aggression in Cyprus and occupation of 37.3 percent of Cyprus, now entering the 33rd year.

"Purge" is the word used by former Secretary of State, Cyrus Vance, and George Ball in their joint testimony in Congress on July 10, 1975 opposing legislation, initiated by then Secretary of State, Henry Kissinger, to lift the rule of law embargo on arms to Turkey.

Turkey and its advocates like Mr. Hugh Pope need to stop trying to alter the conditions for admission and stop accusing the EU of discrimination. Turkey and other non-EU members have no legal or other "right" to admission to the EU.

It comes with ill-grace when Turkey's Prime Minister, Recep Tayyip Erdogan, accuses the EU of being a Christian club and discriminatory against Turkey, while denying Turkey's responsibility for killing two million Christians in the 20th century -- the Armenian Genocide, the Pontian Genocide, the Assyrian Genocide, and the slaughter of the Armenians and Greeks of Smyrna.

Hugh Pope falsely states that "Turkey started its acrobatic effort to assimilate European culture in the early 19th century Ottoman Empire." Tell that to the Greeks who valiantly struggled for their independence in the early 19th century.

Then he incredibly states: "In the 1920's, the present Turkish Republic took Europe as its model for almost everything, since back then, Europe equaled modern progress."

Is Mr. Pope not aware that in the 1920's Turkey, under Ataturk, continued its Armenian Genocide campaign which started in 1915 under the Young Turks, with the slaughter of innocent Armenian and Greek civilians in Smyrna and the burning of Smyrna, all under the direct orders of Ataturk?

Is Mr. Pope not aware that Ataturk was the dictator of Turkey until his death in 1938?

The EU must stick to its principles and insist that Turkey meet all the conditions for entry to the EU. Foremost among these conditions should be the purging by Turkey of its invasion of and occupation in Cyprus, and that means compliance with unanimous UN General Assembly Resolution 3212 of November 1, 1974 endorsed by the Security Council on December 13, 1974 (SC Res. 365), which calls for the removal all of its troops from Cyprus and that all the refugees should return to their homes in safety.

There are an estimated 120,000 illegal Turkish settlers from Turkey in violation of the Geneva Convention of 1949. Their return to Turkey should be required by the EU.

Turkey should also be required to tear down the infamous Turkish barbed wire fence across the face of Cyprus, which together with Turkey's armed occupation forces and the Turkish administration of Cyprus are the cause of the Turkish Cypriot isolation.

Britain and the U.S., Turkey's main supporters for admission to the EU, should forcefully urge Turkey to advance its prospects for admission to the EU by taking the above actions regarding Cyprus.

If any reader wants to help, he or she should write to President Bush and call the White House comment line at (202) 456-1111 and urge President Bush to tell Turkey to get out of Cyprus.

Readers should also call at (202)647-9752 and write to Secretary of State Condoleezza Rice with the same message. Gene Rossides is President of the American Hellenic Institute and former Assistant Secretary of the U. S. Treasury

http://www.hellenicnews.com/


---


To Miss Hilda Darian,
My Armenian Reader
nermin.aydemir@turkishweekly.net

I am quoting, Miss Hilda Darian's email with my replies attached to it.

By this opportunity I want to thank Miss Darian very much for her interest and valuable contribution. Wishing that her email will start a fruitful discussion, from which we might find the possibility to improve our relations as two neighbor nations.

"Miss Aydemir,

In reference to your article on the Turkish Weekly, I have a few comments for you which I would have liked to have posted on the website. You're looking for answers, well here they are. You ask:

"We have evidences of the Holocaust and see it as among the worst, maybe the worst case in humanity. But do we really have such proofs regarding the Armenian issue? What if, the Armenians were not tortured?!"

The evidences are of the Armenian Genocide are quite easily found.

Photographs, telegrams, survivors' testimonies and testimonies of people such as Henry Morgenthau, U.S. Ambassador to the Ottoman Empire. The fact that the Turkish people and it's so-called Government CHOOSE to ignore it is a different story. There is more than enough evidence and proof to aid the "Armenian Question" but it can only be seen by people with their eyes and minds actually open."


If such a serious allegation is made, then it needs to be justified with clear, proper and concrete evidence. However, people have tendencies to assert their feelings as the ultimate truth and to see what they want to regardless of the facts. It was a great disaster that Armenians died in the late years of the Ottoman Empire. But a clear distinction needs to be made between the incapability of a state to provide safe conditions for its citizens in the severe war conditions and an ambition to kill all the members of an ethnic group. It seems highly contradictory to send people away if Ottomans really wanted to kill all Armenians. The second and more important contradiction is the fact that Armenians lived for hundreds of years together with Turkish people in quite prosperous conditions (There were thousands of merchants and many high diplomats) and still continue living, mostly as the elites of their society (Turkey).
Many Turks died, as well. And also millions of other people all around the world, not because of genocide but because of wars and severe conditions in these years. Armenians died in those years but not because of a genocide against them. If Just photographs, telegrams, testimonies are enough for claiming a genocide; Turks can also allege Armenians. Besides these, it carries great significance to keep respecting the sovereign rights of states no matter how much one is angry with what these have done. Turkish government is not a "so called" one but a fully established executive.

"Another interesting question that you asked was: "Thousands of people die in Sudan right now, Israel killed thousands of other just two months before. People died in Rwanda, former Yugoslavia and many other places for just being a member of a particular group. Why do we turn blind eyes to all these and are so much insistent on punishing people denying an unproven case?"

The answer to this is quite simple. History tends to repeat itself. As Hitler so arrogantly stated after he was asked how he thought he was going to get away with the Holocaust of the Jews "After all, WHO remembers the Armenians today?" This is the reason why it is so vital for the Turkish Government to admit to their ancestors' crimes. As arrogant as Hitler was, so is the deteriorating Ariel Sharon and his present government. The Turkish Government has persecuted not only Armenians, but Greeks and Kurds for centuries and has taken no responsibility for their actions, just as present day Israel does not take responsibility for it's crimes and inhumane treatment of the Palestinian people and the Lebanese civilians as well. Israel has stated that it was "in a state of war" to defend it's over-excessive use of force in South Lebanon. Sound familiar?
I completely agree with you, a blind eye should NOT be turned to these people, and NOR to the Armenian Genocide. If Turkey had been held accountable for it's crimes against humanity and not have denied it for almost a century, it makes me wonder if maybe these other atrocities might not have occured and history would not have repeated itself."

I fully agree that the horror of a genocide can never be wiped away if only it is the case.

I am still wondering why claimers of the so called genocide have kept themselves silent for a century despite all the opportunities they had in such a long time frame. I really want to know how could the claimers of the so called genocide forgotten the ugliness if it really was the case.

Nevertheless, only being stuck with the so called genocide claims after a hundred year just on the edge of Turkey's EU accession raises my doubts.

Moreover, Turkey might have made mistakes. But picturing an entire nation as barbarians, torturing whomever they have in their country is far from being realistic. More than 15 millions of Kurds live in this country. There are many marriages between Kurds and Turks as well as many Kurdish politicians (presidents, prime ministers, ministers, etc., and Kurdish millionaires. [1]

"You say that:

"The Turkish side has opened all its archives and is very much eager to form common committees for searching the issue." It's quite intriguing that you would make a statement like this, especially considering the fact that people in present day Turkey are arrested and put on trial for showing support for the Armenian Genocide. Most recently, Orhan Pamuk, winner of a Nobel Peace Prize was tried earlier this year on charges of insulting his country for acknowledging the mass killing of Armenians in World War I. The charges were eventually dropped over a technicality. How do you expect people to openly discuss the topic of the Armenian Genocide and voice their opinions of the matter? If I were a Turk living in Turkey, I would be afraid to voice my opinion as well."

Despite having problems, picturing Turkey as such a repressive state is far from being fair. During my university education in this country, I had right to say whatever I wanted to, which I missed a lot in the later years of my education away from Turkey. I want to remind the Armenian conference, held in Istanbul, in the summer of 2005. Almost all the speakers in this conference were either defending the so called genocide, or sympathetic to it. And they could say what they wanted to. Actually I would love to see such an organization in Armenia.

If one is really for the improvement in democratic rights in Turkey, he/she can encourage the steps taken in this country in the recent years. Turkish government now works on the 301st article. Moreover, people are not put into jails and tortured due to their ideas as in the "Mid Night Express". And Orhan Pamuk is still doubtful about the so called genocide although acknowledging a significant number of Armenian deaths.

We need to remember that the French parliament has recently voted for a legislation BANNING any kind of denial of the so called genocide. IF THE LEGISLATION PASSES, PEOPLE WILL BE JAILED JUST FOR SPEAKING AGAINST THE SO CALLED GENOCIDE CLAIMS. Indeed, a Turkish politician, Dogu Perincek, was arrested last year, in Sweden for denying the claims.

"I urge you and your people to not allow your country to use the techniques that they have mastered over the course of this century to mislead, misinform and scare you into believing their truth. Their "truth" being that there was no Armenian Genocide; the World's Truth being that the Armenian Genocide of 1915 did in fact occur, 1.5 million innocent lives were shattered and destroyed, and the Turkish Government still hasn't the decency to admit their wrongdoing against humanity."

People would go to courts and would have the chance to base their arguments on judicial decisions if only they also believed in these claims wholeheartedly.

Taking into consideration the deficiencies in documentation in those years, one should be careful before making speculations on numbers. Moreover, numbers are not consistent with each other. Turkish side gives the number around 400-450 thousands of Armenians.

All in all, 1-1, 5 million people is tremendously high. This is something, which could not be hidden if it really was the case. If a number of 1-1, 5 million people were killed, all the Eastern territory would be teemed with mass graves, which are not been seen so far.

"Hilda Darian

December 11, 2006"

[1] Ismet Inonu, the second name of the Turkish independence war; Turgut Ozal, one of the most popular politicians in the Turkish political history (pm and president); Abdulkadir Aksu, the current minister of interior; Emine Erdogan, PM R. Tayyip Erdogan's wife; Halis Toprak, owner of one of the biggest companies in Turkey, and many others.

Nermin Aydemir is Netherland representative for Journal of Turkish Weekly


---

FRANCE AND RWANDA; FASHODA COMPLEX
www.diplomaticobserver.com
There is a significant page on the near history book of France who is holding countless European and World championships in human rights and democracy. "Rwanda" is the title on that page. A genocide in real sense was experienced in our world at the end of the 20th century. The genocide in Rwanda also was memorised as a picture of double standards, immorality and the European diseases of our times.

Rwanda's Head of State Paul Kagame said on the genocide took place in his country on April 7th, 1994 as follows:

"Frenchmen trained and armed the soldiers and militia that would commit the genocide. They knew there would be genocide. French saved those murderers later on and did not protect the victims. They were courageous enough to remain here without any apologies as well."

What the Rwandan Head of State Paul Kagame mentioned is the "Turquoise Operation" that France was running in Rwanda in June 1994. Paris, after a short time following that statement condemned Rwanda for the "untrue allegations". French Defence Minister Michelle Alliot-Marie claimed that the "Turquoise Operation" of France was a chance for Rwanda and it blocked a genocide.

According to the data given by researcher Bernhard Schmid, 10.000 people were massacred everyday for three months in Rwanda. 937 000 bodies were identified. It is a known fact that the total number of victims was more than one million. Rwanda's population was over seven million before the genocide and only one fifth of it was Tutsis who were targeted by the genocide.

Rwanda paid very heavily for the division of its people into two as Hutus and Tutsis in a very long colonialism era. Belgium which was under intensive French influence divided Rwanda into various artificial ethnic identities by force while it was also declaring the self-invented Hutus and Tutsis as enemies. The words "Tutsi" and "Hutu" were even put on the ID cards as ethnic origins and the genocide which damaged Rwanda greatly was carried out very easily. Murderers set up check points on streets and found their victims through "ID check".

Following the genocide, Paris hosted frequent demonstrations of Rwandans and French people who were embarrassed of the genocide. Paris government showed halls for commemoration ceremonies and locations for demonstrations. At the end of the day there was a democracy in France and people could voice their reactions in France to the genocide took place in their country. France, after all, was the human rights and democracy champion of Europe and the world of all times. The genocide took place in Rwanda – according to the official statements of Paris – was made up by Rwanda.

BBC of Britain prepared a documentary called "Three Bloody Colours" –being inspired from the French flag - on France's sins in Rwanda. As understood from the name of the documentary, it was evidencing the role in the genocide that a nation had to take on, of the capital of love and romance, Paris. BBC included interviews held with many leading French politicians as well in the documentary. Jean-Christophe Mitterrand, the shameless son of former French President Françoise Mitterrand was on of the interviewees. His father had put Jean-Christophe Mitterand in charge with the "African affairs" in 1982. Jean-Christophe Mitterand, thanks to this post, gained fame in Paris and in the world as "Papamadit" (My father told me that…).

BBC asked Jean-Christophe Mitterand during the interview whether the genocide nights in Rwanda interrupted his sleep. Jean-Christophe Mitterand smiled and replied to this question: "No". Of course what was going on in Rwanda was tragic but he did not feel responsible. Even his close friendship with Rwanda's genocide planner Head of State Habyarimana's son was irrelevant to the issue.

BBC asked Paul Baril, a gendarmerie officer and the presidency consultant, about what Rwandan Head of State Kagame said. Barril's reply was as follows:

"He can not even speak French. Not even a word. He only understands English". It might sound surprising for readers but it was astonishingly important for France that Kagame and his followers could not speak French because a person in Africa should only speak the language of the country he would obey.

In French influenced Rwanda, French friendly Hutus could speak French. But Tutsis who sought refuge in Uganda due to pressures were speaking English. That is why France believe that Rwanda Patriotic Front (RPF) under the leadership of Kagame, since they spoke English, would separate Rwanda from France and bring it closer to the Britain

French Foreign Minister visited Kagame in Quai d'Orsay in 1992 and told him that if he returned to Rwanda, he would not be able to find any surviving members of his family there. The family the French minister mentioned was Tutsis. While the French minister was saying these, France was giving an intensive military training to Hutu militias and soldiers.

French parliament had to establish a research commission in 1998 as a result of continuous publication of documents and information by the French journalist Patrick de Saint-Exupery. But the commission report failed to come to a conclusion about "who was responsible" but only contributed the sweeping the French role under the rag.

Patrick de Saint-Exupery left no suspicion in his articles and publications about who the responsible was. Patrick de Saint-Exupery was in Rwanda in June 1994 and witnessed the "Turquoise Operation" with his own eyes.

He saw the arrival of French Special Forces, air deployment troops and anti-terror unit GIGN to Bicecero hill, the stronghold of those who tried to resist the genocide, on June 27th, 1994. French soldiers told those who were still alive that they came to help but they did not. The journalist never saw that the French soldiers helping the surviving people but witnessed that French soldiers fighting against the genocide-resisting RFP.

Obviously, as Françoise Mitterand said –off the record- during an interview that "genocide does not mean much in those countries" and "people's perception of death in those countries was different than ours" as claimed by Charles Pasqua, the conservative-nationalist Interior Minister responsible of France's policy implementation in Africa.

Both French statesmen, in fact, try to tell as follows: "We French are different than them. It is natural for them to die, to kill and to be killed. If the deaths are excessive, that might be called genocide. But for Africans, death and genocide are natural. It should not be exaggerated."

When these words are looked at, it is understood that genocide is actually natural for France. There was nothing that French could not do to reach its targets as France has always been under the shadow of London in sharing and colonialist moves in Africa and never been the first power in the continent. This French complex against Britain is named Fashoda Complex. If there was not a Fashoda Complex, maybe more than one million Tutsi would not see the genocide. But it is too late to discuss all these.

Journalist Patrick de Saint-Exupery does not think that what happened in Rwanda was not only linked to the Fashoda Complex. According to him, France had developed a "counter-revolution technique" against the insurgents in Vietnam and Algeria after it was inspired from Mao's "revolutionary war theory". Civilians and people should be under control in this technique. A semi-military militia organisation should be established and people in risky regions should be evacuated obligatorily. This method was used by the USA in Argentina later on. The operators of this technique were tutored by French officers at a US Military School, Fort Bragg. .

Patrick de Saint-Exupery thinks that France was testing the technique it developed while training Hutus in militia groups and sending them over Tutsis. For this reason, French officers before and during the genocide did not only give consultancy but also took part in the centre of the operation.

According to the French press, what happened in Rwanda was Rwanda's responsibility and Rwandans should not look for the criminal in France but in their own soil. Most probably, French readers believed the newspapers, Mitterand and the reports composed by their parliament.

But one of the exceptional journalists, Colette Braeckman penned an important article on Le Monde Diplomatique's March 2004 release. The article titled "The Clumsiness of International Society" underlined some milestones in the Rwandan history.

Arusha Peace treaty was signed between Rwanda and RFP in Tanzania in August 1993. According to the treaty, an UN peace force would be deployed in Rwanda. The peace force would auspice the Rwanda's interim government and the RFP's accession to the political life.

Meanwhile Rwanda would receive foreign aid as well. The UN deployed 2 548 soldiers instead of 4 500. The UN peace force was given the duty of "protecting peace" but not "establishing peace". It meant that the UN soldiers could not use weapon even when it was necessary.

A great crisis broke out in Rwanda in 1994. While the world was turning a blind eye, France and Belgium were unsurprisingly ready for peace and calmness in Rwanda. Arusha Peace Treaty was not in application and Hutus started propagating hatred through the TV channel they established. It was understood that even in the middle of February militia forces were being trained in Hutu military camps.

In the following months, the French Bank Credit Lyonnais gave a massive loan to Rwanda for the purchase of weapon and ammunition from Egypt. Political murders came one after another in October 1993. The UN Peace Force was amazed when it learnt in January 1994 that Hutus were searching Tutsis one by one and making a record of them. The inquiries found out the existence of a Hutu militia organisation called "Interahamwe". The name of the organisation meant "Joint Killers of Them". The organisation had a massive weaponry depot.

In following days, an arm storage in the central offices of the Hutu Head of State Habyarimana's party was discovered. The UN peace force asked permission from the centre to confiscate the arm storages on January 15th 1994. This permission request was never replied. Head of State Habyarimana, however, moved the weapon storage to another place for a short time.

The only reaction that the international society gave to those developments was the Belgium's Foreign Minister Willy Claes's partial criticism of Rwanda with a carefully worded statement in February 1994. Meanwhile political murders continued without any breaks and in following days, the UN decided that there was no need for an extension duty period for the UN Peace Force in Rwanda.

In fact, on the same days, the UN Security Council in a statement said that "the situation in Rwanda was worrying". Koffi Annan was the responsible person of the UN peace forces and peace operations in that period. Kofi Annan received the greatest support from Chirac when he was forced to resign during his general secretariat because of his son Kojo's great corruption allegations.

The genocide, as being inevitable under all those conditions, started on April 6th, 1994. The Hade of State Habyarimana was killed in a plane crash. With this strange assassination, Hutus attacked Tutsis and Tutsis attacked Hutus with great hatred. The hatred and hostility stored for years in society came to the surface. Streets were flooded by corpses in one day.

France and Belgium, of course, could not remain silent. They sent their troops to Rwanda immediately. If Paris and Brussels had sent those soldiers as contribution to the UN Peace Force, there would not be a genocide. They preferred to deploy their troops in Rwanda after the genocide started. French and Belgian soldiers were interested in the evacuation of foreigners in Rwanda instead of stopping the clashes. They preserved their "neutrality". The neutrality was between the murdering Hutus and murdered Tutsis.

On April 12th, Belgium decided to withdraw all its troops from Rwanda after it saddened with the loss of 10 soldiers and called on all other countries to do the same. Meanwhile France accelerated its weapon flow into Rwanda.

France stated on June 22nd that it would intervene with the situation in line with the UN charter. The genocide was continuing meanwhile. The French intervention did not come for the favour of the genocide target Tutsis. France declared 1secured zones" but could not prevent massacres in those secured zones. Not a single person was arrested. Radio Mille Collines that run the hatred campaign against Tutsis was not shut down.

Thousands of French soldiers were helpless with their aeroplanes, assault helicopters and nearly 100 tanks. RFP forces found a demolished and deserted city when they entered capital Kigali on July 4th. While more than 300 000 orphaned children were walking around without knowing what to do, the French Foreign Minister's words he said in Uganda to the leader of RFP in Uganda were confirmed right:

"If you return to Rwanda, you would not be able to find any surviving members of your family there."

Most of the Hutus involved in the genocide sought refuge from Zaire, settled down in a camp and went under the protection of the international aid organisations. Kagame tried to tell the UN officials that those camps were threats for his soil and people. Finally RFP moved against those camps. The international society was quite yet once more.

The Zaire's Head of State Mobutu, despite the Frech support up until the last minute, was ousted seven months later. The war that lasted until 1998 spread the genocide to Zaire (Congo). Some sources claim that three million people were killed in joint operations of Rwandan and Zairian armies during the war.

The UN Secretary General Koffi Annan made a speech at a UN general session ten years after the genocide. Annan in his speech said that the international society was insufficient and unwilling. He even said that the same tragedy should not be repeated. He did not criticise France, of course. A report of thousands of pages was released by a research commission of the Belgian parliament in 1997. Vorwaerts of Switzerland and Le Figaro of France released parts of the report in 1998. According to the news and quotations, the French contribution to those who committed the genocide is undeniably true.
---





New genocide measure due in US Senate next week

Fresh pro-Armenian attack to further complicate Turkish efforts to stop resolutions
A leading Democratic senator is planning to introduce next week a fresh Armenian genocide resolution in the U.S. Senate in a move that will further complicate matters for Turkey, which is already struggling to stop a similar measure pending in the House of Representatives.

Illinois Senator Richard Durbin's intention was first reported by the Los Angeles Times on Thursday. A spokesperson at Durbin's office could not be reached, but both Turkish and Armenian sources confirmed that the move was expected to come at some point next week, most likely with a news conference.

Durbin, the Democratic Party's number two leader in the Senate, is known as a staunch supporter of the Armenian cause. Senate Majority Leader Harry Reid, another Democrat from Nevada, also supports the Armenians.

The Turkish Daily News was the first to report in the Turkish media last month that an Armenian genocide resolution would soon be introduced in the Senate, Congress' upper chamber.

The language of Durbin's resolution is expected to mirror the House measure, which calls for the recognition of World War I-era killings of Armenians in the Ottoman Empire as genocide.

The Senate measure comes at a time when Turkey - with the backing of U.S. President George W. Bush's administration, which also opposes any congressionalapproval of a genocide bill - is already lobbying fervently against the pending House resolution.

Over the past month Foreign Minister Abdullah Gül, Chief of the General Staff Gen. Yas,ar Büyükan?t and a Turkish parliamentary delegation have had talks with members of Congress and administration officials to prevent the House measure's passage. More visits are under way.

Both resolutions are non-binding. But even if one of them passes, it will mean a psychological victory for the Armenians, who are then believed to be willing to use that approved measure as a precedent for future demands, potentially including compensation and territorial claims.

Analysts view the planned Senate resolution as an effort to open a new front in the ongoing all-out war, with Turkey now having to fight in both congressional chambers.Still the analysts and Turkish diplomats say that the House resolution likely would be more difficult to stop.

If House Speaker Nancy Pelosi, a California Democrat who had pledged to support Armenian moves for genocide recognition before the new Congress was formed in nationwide elections last November, puts the House measure into a floor vote, it is almost certain that a vast majority of representatives will vote for it.

However, there are ways to stop a legislation in the Senate even after it reaches a floor vote.

Most importantly, in the Senate there is a mechanism called filibuster. It is the use of obstructive tactics by a senator to prevent the adoption of a generally favored measure. Such tactics include an exceptionally long speech, as one lasting for a day ordays, or a series of such speeches to accomplish this purpose.

Although filibusters are rare, there are successful examples in the U.S. Senate's history, including one to stop another Armenian genocide measure almost two decades ago. Supporting Turkey's case, Democratic Senator Robert Byrd in 1990 reverted to filibuster, which eventually ended up with that resolution's rejection. At age 90 now, Byrd from West Virginia is the Senate's most senior member.

It is not clear if, when and how the new genocide resolutions would enter the House and Senate agendas.

The new Senate resolution on genocide recognition comes as the Senate Foreign Relations Committee on Tuesday moved to delay discussion of another measure.Acting on concerns by Ankara and the Washington administration over a reference to the "Armenian genocide," a senior Republican senator moved to temporarily stop the passage of the measure, which urges the Turks, among other things, to establishnormal relations with Armenia.

The Senate Foreign Relations Committee was scheduled on late Tuesday to vote on the resolution introduced by Senator Joe Biden of Delaware, the committee's Democratic chairman. But after opposition by Richard Lugar, the panel's ranking Republican senator from Indiana, it was delayed for at least two weeks.

The non-binding measure condemns Turkish-Armenian journalist Hrant Dink's murder and calls on Turkey to abolish a penal code article blamed for restricting freedom of expression and to launch diplomatic, political and trade ties with Armenia.

ÜMIT ENGINSOY
March 10, 2007
WASHINGTON - Turkish Daily News


---

Photos of Akhtamar to be shown to US Congressmen
Turkey has increased its efforts to counter a Armenian genocide resolution that is scheduled to be heard in the US House of Representatives in April.

A Turkish delegation will take photos to the US Congress showing the former and current condition of the Akhtamar Armenian Church in Van.

A photo album recently issued by the Culture and Tourism Ministry on Akhtamar Church will be presented personally by Parliamentary Foreign Affairs Commission Chairman Mehmet Dülger during a visit to the US Congress from March 11 to 18.

Dülger said: "I will tell them, 'See, the Turks, whom you accuse of genocide, have renovated an Armenian Church with taxes collected from Turks. And these photos are the evidence.' Also, I will show them a map of Africa and ask them to show me the location of Armenia."

Akhtamar Church will be opened by Culture and Tourism Minister Atilla Koç on March 15 with participation from prominent artists and art historians from around the world. Culture ministers of all countries that have adopted or will adopt Armenian genocide bills, and senior representatives of the Armenian diaspora are invited to the opening.

The photo album, entitled "Akhtamar Church" and published by Culture and Tourism Ministry Revolving Fund Operations General Directorate, will be distributed at the opening ceremonies. The album contains photos of the church in its former and current conditions. The album will also be distributed worldwide to the groups advocating Armenian genocide claims.

10.03.2007
Ecan Yavuz Ankara


---


New 'genocide' resolution to be presented to US Senate
Following a delay in the US Senate Committee on Foreign Affairs to vote for a resolution condemning the slaying of Turkish-Armenian journalist Hrant Dink, US Sen. Richard Durbin said he plans to present a resolution related to the alleged Armenian genocide to the Senate.

Sen. Dianne Feinstein is said to be in support of the new resolution that will be brought to the Senate with small modifications made to the text of the resolution, already brought to the House of Representatives, according to the Los Angeles Times.

The US Congress, whose upper house is comprised of the 100-seat Senate, and the House of Representatives, the 435-seat lower house.

The House of Representatives has already proposed the Armenian genocide resolution by US Rep. Adam Schiff, D-Pasadena. Schiff said that it was "wonderful news" that another resolution was being proposed, while the Los Angeles Times said that Senator Durbin's genocide proposal is expected to be presented to Senate some time next week.

The Los Angeles times also indicated that the US Senate Committee on Foreign Affairs is expected to approve the Armenian genocide resolution, noting that 179 congressmen have given their word of approval.

Prime Minister Recep Tayyip Erdogan's Foreign Affairs advisor, Justice and Development Party (AK Party) Istanbul deputy Egemen Bagis wrote a letter to the editor of The New York Times in response to an article on the alleged Armenian genocide. Bagis said, "Armenian propaganda has reached a new level of inconsistency with its allegations on Turkish archives."

In response to a March 4 article Bagis wrote "For almost two years, since March 2005, the Turkish government and Parliament have called on Turkish-Armenian historians to come together in order to discuss the events of 1915 and form a cooperative research group, examining all relative archives. Although Turkey has still not received a positive response from Armenia, it remains hopeful of their collaboration -- historians should conduct research into historic matters while politicians should concentrate on the future and not the past. There are two sides to this issue; Turkish archives have been made public for years while this fact is completely ignored by the Armenian propaganda. Turkey is also suggesting that Russia, Armenia, Germany, England, France, the US and even Austrian archives should be looked into in order to the get to the truth."

The letter gave some examples of stances of some countries that are in opposition to the alleged Armenian genocide, noting that "This shows that the US is unjustifiably accusing Turkey of what allegedly took place in 1915. It is time to leave history to historians."

10.03.2007
Today's Zaman Istanbul


=================================
Feb 2007

Turkish lobbying needs increased activities on all levels

Feb 2007
KLAUS JURGENS
Lobbyists no longer simply wait outside the plenary of a parliament or institution to have a chance to talk to a lawmaker. Successful lobbying has also become an art and a profession.

It is vital to reflect upon Turkey's image abroad. The general impression is that, with the exception of short periods of tourism-related PR campaigns in countries such as the UK, the amount of information disseminated is very limited.

Lobbying is not limited to addressing academic or business circles. Nevertheless, professional expertise must be employed to devise and implement a sustainable lobbying strategy. Suat K?n?kl?og(lu argued that "Turkey needs to act on a communication strategy now.` (TDN Nov. 16, 2006). I fully support his ideas and present a case for reinforced lobbying activities.

Turkey faces many obstacles with EU governments. The budgetary implications after 2014, the anticipated level of migration as well as the political influence of Turkey once being a full member in EU institutions will be considerable, the council and parliament as examples.

The real problem, however, lies with the general public. The reality is that EU governments have failed to clearly inform their citizens about the benefits of "Project Europe." This has resulted in misunderstandings and resentment.

Furthermore, the concept behind enlargement is unknown to most citizens in its real terms, i.e., no one had explained correctly the benefits and costs weighed openly and objectively against each other. The public was worried about the expected number of migrant workers moving into the EU after its enlargement. The public was worried about a religion they do not understand, and they showed a general level of indifference towards political items. Migration for example, is not going to happen on the scale expected -- the initial numbers of eastern European migrants to the United Kingdom following their EU accession is sufficient proof.

To underline this viewpoint, British Foreign Secretary Margaret Beckett announced on Jan. 8 on BBC that "the new EU citizens will benefit the UK."

This shows two things: firstly, an honest approach towards how many citizens are going to move permanently combined with a realistic cost-benefit analysis of immigration helps the general public reconsider their negative attitudes.

Secondly, it shows that a very good lobbyist needs to counter factually incorrect arguments.
After having learned and studied the receiving end -- such as the European public opinion -- a successful lobbyist must prepare to sell her or his product. You not only wish to attract more visitors to your country but inform those who stay at home in Europe about Turkish everyday life and political developments as well. One will need to start with the reform package implemented in Turkey early this millennium, go via Dec. 17 2004 as an indicator of its success and prepare for the long and difficult period of negotiating the accession itself ;a good lobbyist will go well beyond this kind of information.

We need to distinguish between cleavages and issues. A cleavage would be an underlying, society-defining topic that divides the public or at least makes it possible to understand a society once its cleavages are explained correctly. Issues can change and very often depend on the day-to-day running of a country or institution.
The EU public neither knows about Turkish cleavages nor issues.

Issues can be the upcoming mortgage system or the price of gas or the privatization of a state-controlled company. Religion is a cleavage, as regional language may be. The split between the poor and rich as well as the age demographic can be defined as cleavages. I expect Turkey's cleavages to be the same in the next 10 years. For your lobbying needs, until then, you have to be knowledgeable about them and try to present them in "marketable' portions." I furthermore suggest starting by lobbying with "easy" topics, some of which I shall mention towards the end of my article.

Positive trends in foreign institutions and the public can be created by knowing whom to lobby, why to and with which products.

A national lobbying training course linking various institutions and universities would be suitable.
Take the EU reality into account: The EU reality means diversity. Although meant to be "international" by default, it has remained a very nation-state dominated group of countries. Many government officials or lobbyists still rely on their native languages, not understanding how the very complex social fabric within the EU institutions actually works -- a successful lobbyist is supposed to be better. The EU reality is reality times 27.

Many topics are suitable as attractive examples but some do spring to mind in particular:

1.The Istanbul-Ankara high-speed train project, which is nearing completion
2.Istanbul as a capital of European Culture in 2010
3.Turkish research and development successes and efforts in FP6 and during FP7 -- the framework programs of the EU where Turkey already fully participates
4. The TURKAB (EU-Turkey Cooperation Association) handbook published for the Turkish public about EU matters
Whereas the first example underlines a successful strategic partnership between foreign and domestic entrepreneurs and governments where both sides win and ultimately the public benefits -- initially the Turkish public but in the long run all European visitors alike, the second item shows that accepting Istanbul as a part or even a center for European culture will attract a new breed of visitors to the country while at the same time paving the way for the skeptical EU public to better understanding past but in particular present day life in the largest Turkish cosmopolitan city. The third point illustrates the huge efforts being undertaken by the Turkish research and development communities, often overlooked outside the country. A nongovernmental organization (NGO) as part of civil society dialogue published their own guide to the EU in the Turkish language, which is my fourth example.Piecemeal efforts yield no results -- a serious lobbying and communication strategy is urgently required. The product is right; its the packaging that needs updating.

*Klaus Jurgens is a faculty member of the Faculty of Business Administration at Bilkent University in Ankara. He has previously worked and successfully presented a European NGO platform in Brussels.

11.02.2007 Sunday's Zaman


---

Turkey's military satellite program: a model for emerging regional powers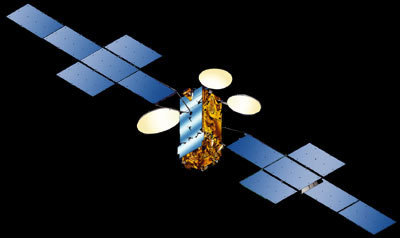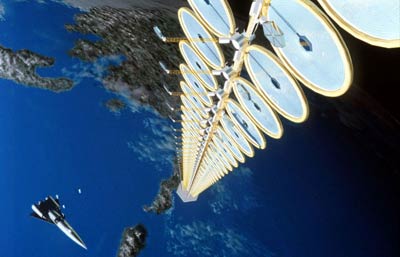 Turkey's air force is planning to spend at least $200 million to buy and launch an electro-optical reconnaissance satellite with a resolution of 80 centimeters. They hope to have it in orbit and operational by 2011. They are apparently not going to impose the onerous "local content requirements" that have recently bedeviled so many Turkish military procurement programs. This suggests that this is being treated as a priority and the Turkish military is not going to allow local industrial politics to get in the way of their need for broad, persistent, and sovereign regional observation.

As a NATO member Turkey has some access to information from US satellites, and they can also buy imagery on the open market from Spot Image, DigitalGlobe, or others. In spite of this, they want to have their own satellite and later they will surely want to have an all-weather radar imaging system and multi- and hyperspectral capability. Turkey is in a geopolitically rough neighborhood, and their need to be able to keep track of what is happening throughout the region is all too obvious. Space-based observation is one important way that they can keep track of activities in places like Armenia, Iraq, or the Aegean Sea, where Turkey's national security interests are at stake.The lack of "local content requirements" suggests that this is being treated as a priority and the Turkish military is not going to allow local industrial politics to get in the way of their need for broad, persistent, and sovereign regional observation.


For $200 million Turkey may be able to buy a satellite with the resolution they want. However, it may not work as well as expected, because for that price they cannot expect to buy sophisticated pointing, maneuvering, and field-of-view technology. Effective space-based reconnaissance, even for a medium-sized power, depends on a minimum level of space situational awareness. Not only do they need to know exactly where their satellite is at all times, they need to also be able to precisely control where its sensors are pointing.

There is also the problem of communicating with the satellite. Imagery requires a lot of bandwidth: the bigger the antenna and the more powerful the transmitter, the easier it will be for the Turks to download the data. This adds to the system's complexity and expense, and also requires one or more large ground stations. Since they will be using it for regional monitoring they do not need the expensive relay systems used by the US and other global powers. They may find, though, that it will be difficult to gather timely imagery from places like Afghanistan or Central Asia, where Turkey has significant interests.

Turksat, a government-owned civilian corporation, owns and operates three Alcatel-built satellites (with a fourth under construction) that provide direct broadcast and other communications services to Turkey and Central Asia. This has given the Turkic-speaking peoples of that geopolitically sensitive region access to the Turkish media and helps Ankara compete for cultural, economic, and political influence against the other major regional powers such as Russia, Iran, Pakistan, India, and China. The military reconnaissance program, as currently defined, will probably not give their government much, if any, information from these countries, but will instead concentrate on taking pictures of nations that directly border on Turkey.

More and more nations understand that the one place from which they can legitimately spy on their neighbors is low Earth orbit (LEO) and they rarely hesitate to do so. No nation in a zone of conflict—or potential conflict—can escape the need for situational awareness, and only observation satellites supply that need. From this fact two things follow. One is that without a highly trained and experienced team of imagery interpreters an expensive satellite's information is useless. Any nation that buys a satellite without insuring that it has at least as much money to spend on people as it does on hardware is wasting its money and probably deluding itself as well.

For the last four years Turkey has been sending a number of experts to the European Union Satellite Centre in Torrejon, Spain. There they received training in satellite imagery interpretation and management. By the time the first Turkish imaging satellite is launched in 2011 Turkey will have a good-sized cadre of experts. Since Turkey is already buying imagery from commercial sources, they are building the imagery archive that is indispensable for any nation that wants to make real use of satellite reconnaissance. This program is obviously pragmatic and well thought out. The prestige of owning such a spacecraft is a minor consideration compared to the overall practical need for information.

A second issue that a nation such as Turkey has to take into account is that, with more and more observation satellites up there, nations and organizations will find themselves making ever greater efforts to hide their activities underground or under the anti-satellite surveillance systems know as "roofs". This limitation does not mean that satellites are useless: the same problem existed when the only eyes in the sky were propeller-driven aircraft with "wet" film cameras. It does mean that satellites, and the men and women who examine their pictures, are going to be engaged in an eternal game of hide-and-seek. All-weather radar imagery and multi- and hyperspectral data will help to defeat some types of camouflage, but for Turkey to think that a satellite by itself provides them with a sure and reliable source of information on their region is to open the door to dangerous surprises.Any nation that buys a satellite without insuring that it has at least as much money to spend on people as it does on hardware is wasting its money and probably deluding itself as well.


The bright hopes of the early 1990s that Turkey would be able to provide a bridge between the newly independent nations of Central Asia and the West have long since evaporated. The neighborhood from the Balkans through to Chinese Turkistan and, of course, Iraq is over-endowed with angry, violent, and well-armed groups and governments. Turkey's armed forces are engaged in a low-level war against the terrorist PKK, they are committed on a small scale to the NATO force in Afghanistan and have to cope with dangerous dictatorships in Syria and Iran as well as with the complex struggles ongoing in the Caucasus.

Under these strategic circumstances, Turkey's decision to acquire an independent satellite surveillance capability is a wise one. They do not intend to waste their resources on a techno-nationalist prestige program: the situation is too serious for that. Someday, no doubt, the Turks will be able to build their own satellites. For the moment they are using the "smart buyer" approach. If they stay on this track they will be a model for other medium-sized nations who need the regional situational awareness that only a LEO-based spacecraft can provide.


by Taylor Dinerman
January 2, 2007
www.thespacereview.com

Taylor Dinerman is an author and journalist based in New York City