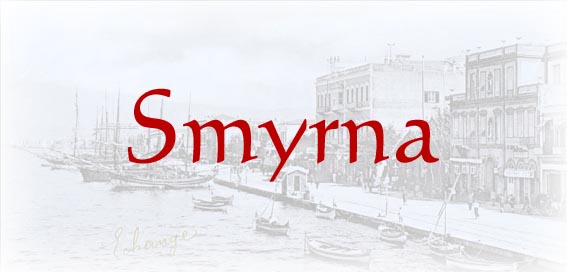 The Greek army started occupying Western Anatolia on 15 May 1919, in the aftermath of the First World War and under the sanction of the Council of the Paris Peace Conference. Although the initial instructions of the Council restricted the occupation zone to the brders of Izmir (Aydin) province, the Greek army started to advance into Anatolia from the first day of their landing in Izmir.

During the incursion of the Greek occupation forces, Greek soldiers and local Greeks committed atrocities against, not only the Turkish population, but also all of the non-Greek communities that had been living peacefully in the region for centuries. These atrocities included massacre, pillage, rape and the destruction of towns and villages.

The severity of the incidents and the reactions of the Turkish and Western witnesses forced the Paris Peace Conference to establish a commission to investigate the claims against the Greek forces. The Inter-Allied Commission of Inquiry into the Greek Occupation of Smyrna [Izmir] and the Adjoining Territories conducted an investigation in the region between 12 August and 15 October 1919. The Commission visited the towns and villages where atrocities were committed, listened to witnesses from all communities, collected evidence and prepared a report.

The first objective of this study is to inform the reader about the formation of the Commission of Inquiry, the Commission's studies in Anatolia, the contents of its report and the ensuing discussion at the Council of the Paris Peace Conference.

Secondly, this study aims to give a brief description of the incidents that occurred during the first four months of the Greek occupation, a period corresponding to that investigated by the Commission.

Finally this is an attempt, with references to international law, to evaluate the incidents that the Commission detailed in its report.

All the events mentioned in this study are based on the official reports of European and American representatives in the region and the Turkish authorities. This study makes extensive use of official sources, such as documents on British foreign policy and papers relating to the foreign relations of the United States. Furthermore, this study uses books and articles in English and Turkish that are the products of intensive archival research and of academic value.

We hope that this book will provide a contribution to academic research on Turkish-Greek affairs.
---
---
.